The LLBWS Opening Ceremonies ushered in 10 days of baseball action at Little League International in South Williamsport, Pa. 
See the bottom of article for updated schedule.
Sixteen teams participated in the Parade of Champions, cheering with enthusiastic family, friends, and fans. Local Pennsylvania District 12 Little Leaguers paraded in flags of more than 80 countries participating in the Little League program, and local dignitaries welcomed those in attendance.
The ceremonial first pitch was thrown by former professional baseball player, Randy Johnson.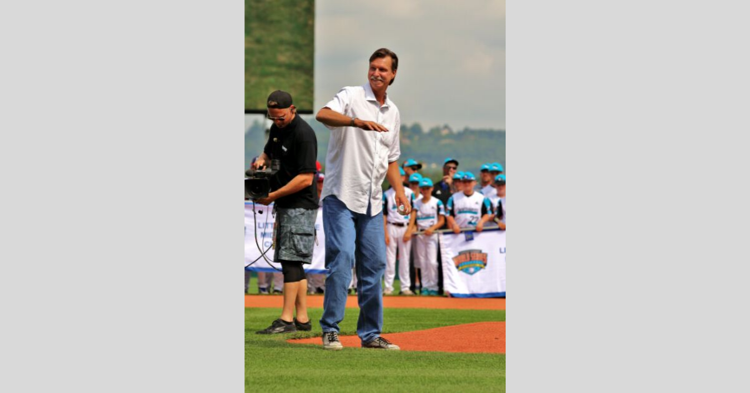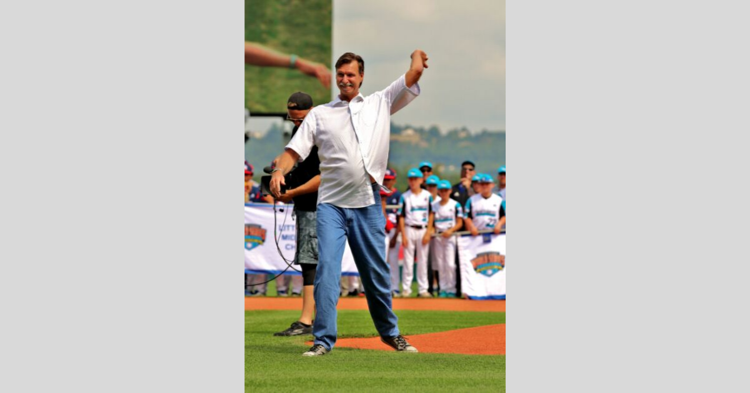 Today's game scores at the Little League World Series are as follows:
Game 1 / 1 p.m.
Australia Region: 0
Caribbean Region: 11
Game 2  / 3 p.m. POSTPONED
New England Region:
Southeast Region:
Game 3 / 5 p.m. POSTPONED
Asia-Pacific Region:
Latin America Region:
Game 4 / 7 p.m. POSTPONED
Midwest Region:
Great Lakes Region:
Due to the likelihood of additional inclement weather with lightning at the Little League International Complex, the Little League® International Tournament Committee has announced that all remaining games scheduled for Thursday, August 15 have been postponed.
To provide the best playing conditions for all teams, the Little League Baseball® World Series will resume play with seven games on Friday, August 15.
The full Little League Baseball World Series schedule for Friday, August 16 is as follows:
Game 2 – 10 a.m.: New England (visitor) vs. Southeast (home)
Game 3 – 11 a.m.: Asia-Pacific (visitor) vs. Latin America (home)
Game 4 – 1 p.m.: Midwest (visitor) vs. Great Lakes (home)
Game 5 – 2 p.m.: Japan (visitor) vs. Europe & Africa (home)
Game 6 – 4 p.m.: Southwest (visitor) vs. West (home)
Game 7 – 5 p.m.: Mexico (visitor) vs. Canada (home)
Game 8 – 7 p.m.: Mid-Atlantic (visitor) vs. Northwest (home)
All U.S. games will be played on Howard J. Lamade Stadium, with the international games being played on Volunteer Stadium. The games will be broadcast on networks to be determined.
The Complex will open at 8 a.m., with the gates of Lamade Stadium opening at 8:45 a.m. for Game 2. The concessions will open at 8:30 a.m. with gift stores opening at 8:00 a.m. and the Family Fun Zone at 11 a.m. The general public is encouraged to utilize public transportation, as parking may be limited.
"In consultation with weather authorities, and additional storms in the forecast, we feel it is in the best of all teams playing in the Little League Baseball World Series to suspend play for day one of the Little League Baseball World Series to provide the teams with the opportunity to play with optimal field conditions," said Patrick Wilson, Little League International Tournament Director. "Little League International greatly appreciates the teams, families, and all our fans support and understanding as we endeavor to provide the best playing experience for all the teams participating here in Williamsport."
Networks for tomorrow:
Game 2 – 10 a.m.: New England (visitor) vs. Southeast (home) – ESPN
Game 3 – 11 a.m.: Asia-Pacific (visitor) vs. Latin America (home) – ESPNU
Game 4 – 1 p.m.: Midwest (visitor) vs. Great Lakes (home) – ESPN
Game 5 – 2 p.m.: Japan (visitor) vs. Europe & Africa (home) – ESNPU
Game 6 – 4 p.m.: Southwest (visitor) vs. West (home) – ESPN
Game 7 – 5 p.m.: Mexico (visitor) vs. Canada (home) – ESPNews 
Game 8 – 7 p.m.: Mid-Atlantic (visitor) vs. Northwest (home) – ESPN