For some, the most anticipated game of the Little League World Series took place on Volunteer Field under a blue and white-marbled sky on Saturday morning. From the crowds, one could hear the comments, "couldn't ask for a better day," and "this weather is perfect!"
But it wasn't the weather that made the day perfect.
Two teams took the field and were met with cheers from a grandstand filled with fans, including a few other World Series teams. Both squads came a long way, and have overcome many challenges on the journey to round the bases in the 2019 Challenger Division Exhibition game.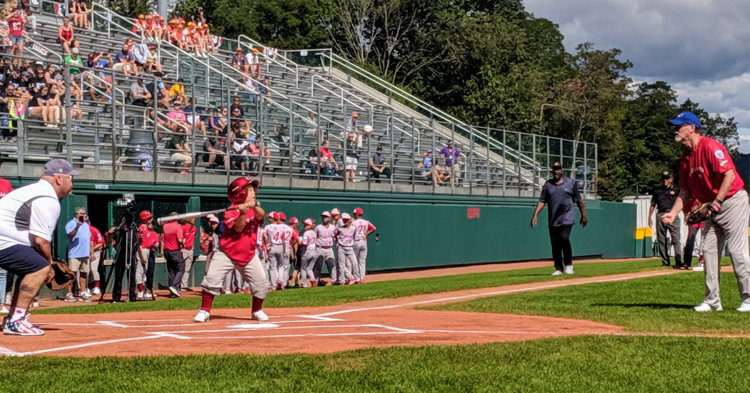 Massachusetts District 12 Challenger Little League from Malden, Mass., and Peterborough Challenger Baseball League from Ontario, Canada, faced off in this year's Challenger Division Exhibition game, a game that's been played during the World Series since 2001. 
Both teams were greeted with medals and high-fives by MLB Hall of Famer Lee Smith, who also fired the ceremonial first pitch. Catching for Smith was Latin America Region Champion catcher Hendrik Maestre.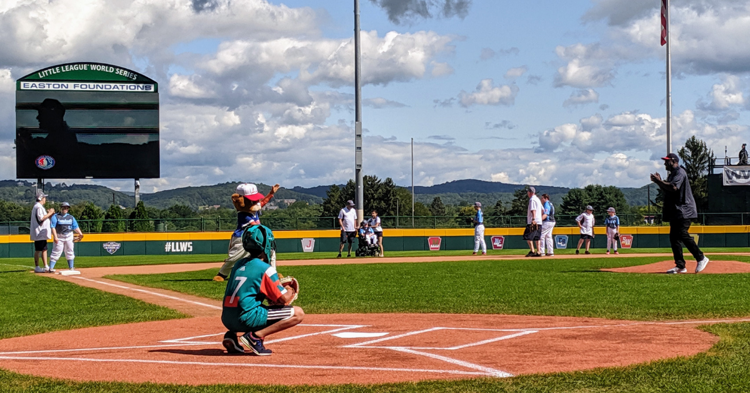 The Challenger Division Exhibition game gives players with physical and intellectual challenges a chance to show their love of baseball and the skills they work on all season. "I've coached kids for 30 years," said Joe Ierardi, a past Little League ADA and now a "buddy" for the Massachusetts players, "and I've never seen kids so excited to play."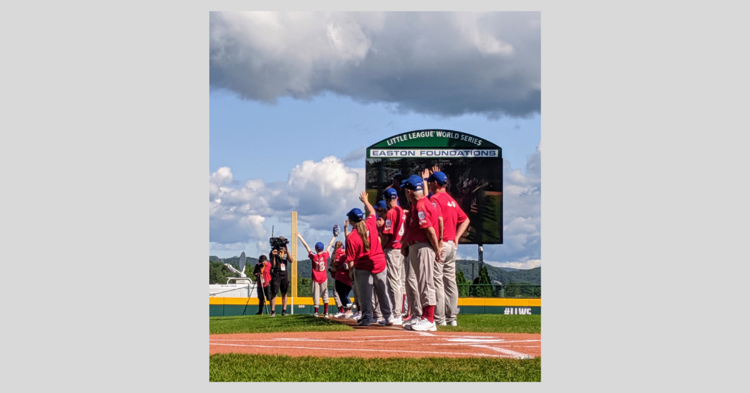 The Massachusetts District 12 league was founded in 2007 by Maria Shea because she saw the need for one player. "It all started for one kid," said Ierardi. "Now there are 50 kids participating." Shea didn't have a child with special needs herself, but her son has been a buddy with the league.
Buddies are on the field with each player to provide mobility assistance, direction, or reassurance. Some help the kids with hitting, some jog alongside the players as they round the bases, and others cheer from the dugout, depending on the level of needs each player has.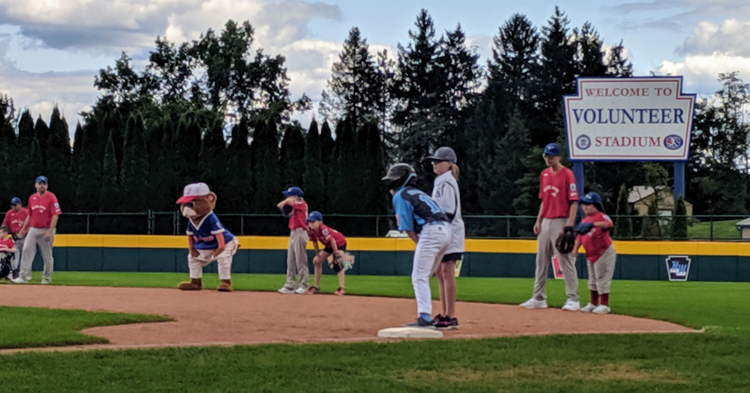 Buddies can be parents, volunteers, or siblings, as is the case with Alexis Keating, the nine-year-old sister of player Emma Keating on the Peterborough Challenger Baseball Team. The Keatings came along with the team on a chartered bus from Ontario.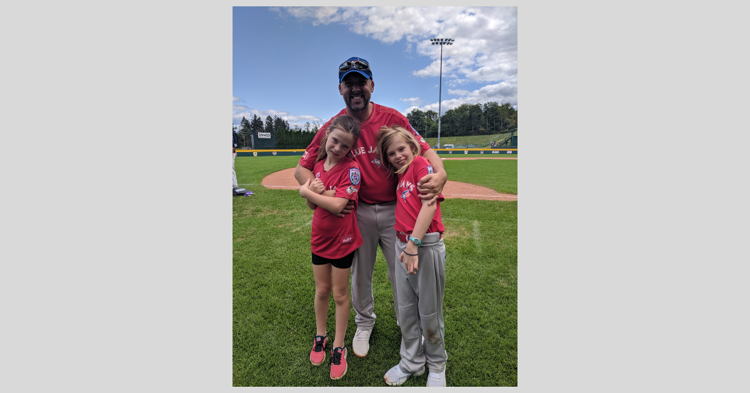 Making a seven-hour drive with a team of kids with special needs and their families has its own challenges, but according to Joe Keating, the girls' father, "walking on that field, there were smiles on every face, even those who have some behavioral issues."
Their journey for the Peterborough team began when they found out they had been selected by Little League International to come to Williamsport in April. The Ontario team has only been chartered for three years, starting with 12 players. Now they provide opportunities for over 75 kids to play baseball, in three divisions. Keating credits the community for offering support, Little League for recognizing their efforts, and the Jays Care Foundation of the Toronto Blue Jays for providing financial support to the league.
In this game, the score truly doesn't matter, coaches don't record game statistics or worry about double plays, strikeouts, or RBIs. What does matter is the support from communities, from Little League Baseball, the crowd, and other teams for the Challenger players who put their hearts into the game and play for the love of it.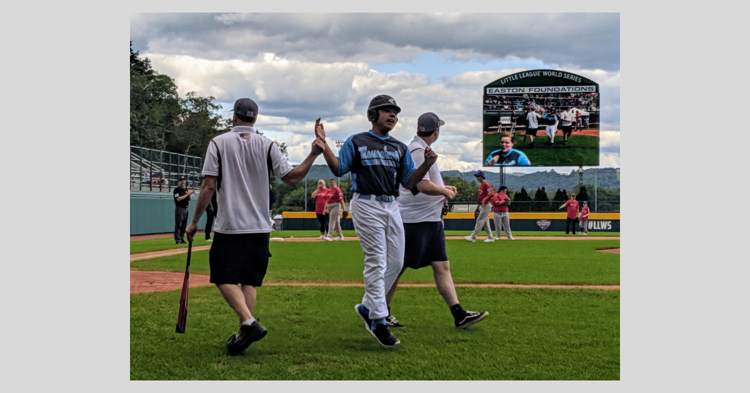 In the stands, the teams from Latin America and Europe and Africa Regions chanted each player's name as he or she came up to bat. The team from Japan lined up to celebrate with each player who crossed home plate. Every hit—from a tiny bunt to a bona fide home run—received cheers from the crowd. Players celebrated and high-fived as each crossed home plate.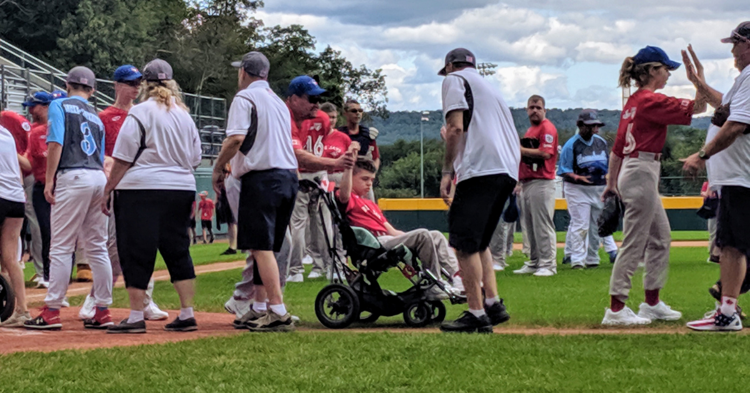 And, yes, the weather cooperated. But that's not what made the day perfect.