During the 2019 season, the Williamsport Crosscutters partnered with community-minded sponsors to assist various local charities;
·        The Crosscutters teamed up with the Fraternal Order of Eagles #970 of Williamsport to donate $25 to Camp Victory for every Cutters stolen base during home games. This resulted in a donation of $1,675.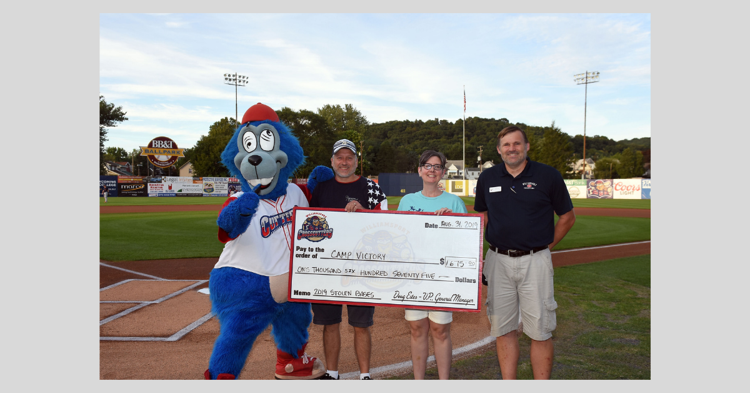 ·        During the 2019 season Panda Patriot donated $25 for every hit and $100 for every home run the Crosscutters had during the 6th inning of every home game to Dwell Orphan Care, who works to support foster and adoptive families in and around Lycoming County, so that children have a safe, loving, forever home in which to dwell. The program resulted in a $1,000 donation.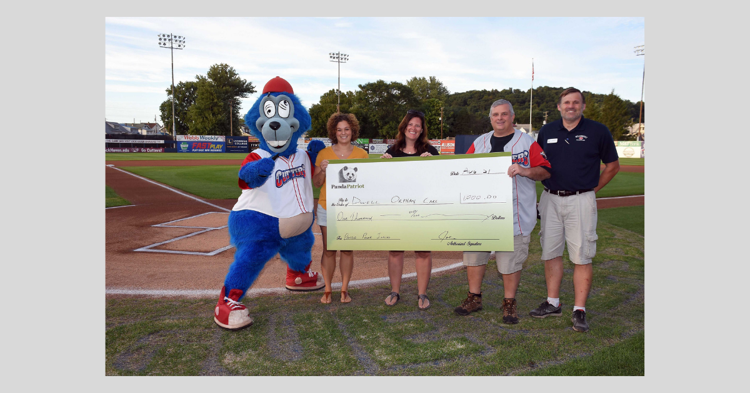 ·         Again this past season, the Crosscutters and Conagra Brands teamed up in the Score for Your Neighbors Program, donating $10 for every run the Cutters scored during home games to help combat hunger in Lycoming County. Through games of Aug. 30, this resulted in a donation of $1,170 to the Central PA Food Bank.