Isaiah Humphries, former Penn State football player, filed a federal lawsuit on Tuesday naming defensive tackle Damion Barber the ringleader in alleged serious hazing and head coach James Franklin for ignoring his complaint and even retaliating against Humphries.
According to 247sports.com, "Humphries is suing Franklin and ex-teammate Damion Barber of Harrisburg in U.S. Middle District Court. He is also accusing prominent Penn State players Yetur Gross-Matos, Micah Parsons, and Jesse Luketa as participants in the hazing. He claims that the hazers invoked the name of disgraced former assistant coach Jerry Sandusky while hazing. He seeks unspecified financial damages for the harm he says it caused to his football career and to his physical and mental health."
Gross-Matos is a defensive end for the Nittany Lions and Parsons and Luketa are linebackers.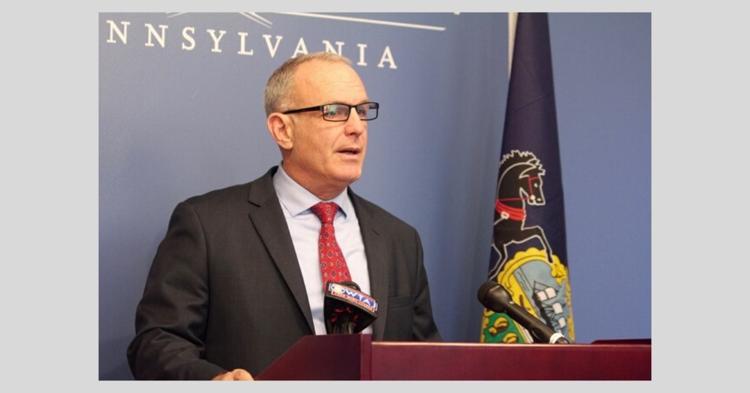 The Centre County District Attorney Bernie Cantorna addressed the accusations in the Centre County Courthouse Annex in Bellefonte on Thursday. DA Cantorna made the following statement: 
"Given recent events we are issuing this statement to briefly address some questions arising from the allegations presented in Isaiah Humphries' recent filing in federal court.
As previously reported in the press, in April 2019 our office received a report regarding serious allegations of crimes of a sexual nature involving the Lasch Building. 
"An investigation into those allegations was undertaken. Witnesses were identified who would have knowledge or evidence and information regarding those events. Police interviewed those witnesses along with other university students and staff. These investigative reports have been reviewed by our office.
"As of today's date [January 16, 2020], that investigation does not substantiate the serious allegations made. What I mean by that is that the evidence doesn't meet the high threshold of filing and proving criminal charges beyond a reasonable doubt. Based on that review no charges have been filed."
Humphries was a three star recruit and No. 34 safety in his class. Last season, after just one season with the Nittany Lions, Humphries transferred to the University of California. He did not take the field in his lone season at Penn State and, due to NCAA Transfer rules, was forced to sit out this season.
The University released their own statement:
"The University has established processes in place for responding to claims of potential misconduct. In accordance with our processes, the Office of Sexual Misconduct Prevention and Response and the Office of Student Conduct carried out investigations of the plaintiff's claims independent from Intercollegiate Athletics. In addition, Penn State police investigated related allegations and forwarded the results of that investigation to the Office of the Centre County District Attorney (DA). The DA reviewed the case and decided that no charges would be pursued."
DA Cantorna did not close the door on any investigation, saying, "These are very serious allegations. If there are individuals who have information regarding them they can contact the Centre County detective at the Centre County District Attorney's Office. I can assure you that information will be followed up."