A strong winter storm is forecast to bring snow and a wintry mix of snow, sleet, and freezing rain to North central Pennsylvania this weekend.
Accuweather reports that:
"Cold Canadian air will funnel southward on the backside of a quick-hitting and rapidly-strengthening system Thursday, paving the way for snow and ice across a large part of the region as a new storm arrives on Saturday.
A general 6-12 inches of snow is forecast from parts of northern Pennsylvania and western and central New York state to northern New England from Saturday to early Sunday."
According to projection maps released by Accuweather the storm is expected to reach our region around 7 a.m. on Saturday morning and depart by 7 p.m.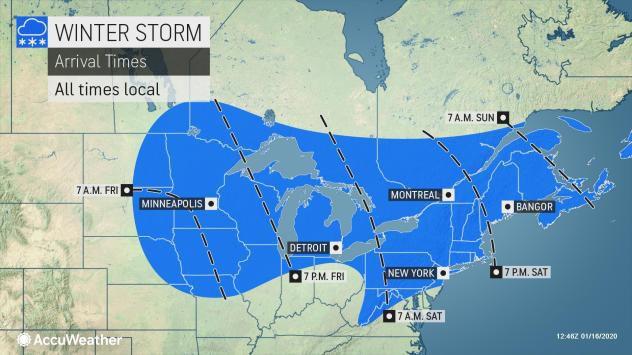 Accuweather states we should expect a wintry mix as the storm moves through.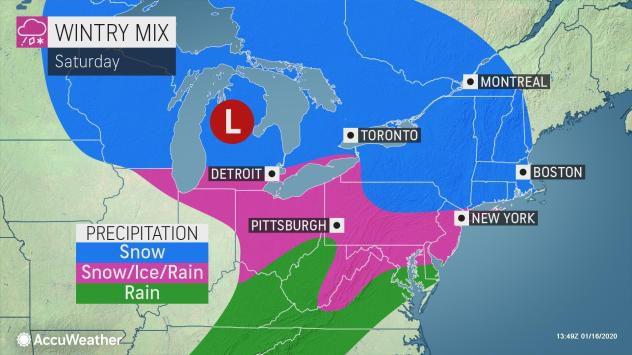 The National Weather Service in State College tweeted this morning: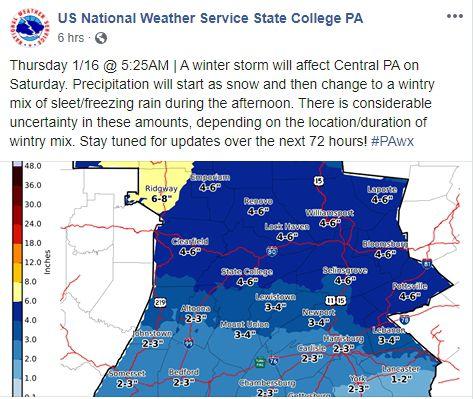 Related reading: Winter weather preparedness.