Winter weather is in the forecast, reminding us all of the importance of preparing for colder weather and winter travel.
Preparation is one key to successfully navigating winter roads. Have a mechanic check your vehicle's brakes, battery, hoses, and belts. Also, be sure to check your fluid levels, make sure your wipers don't streak, ensure your heater and defroster are working properly, check to make sure all your lights are working, and ensure your tires are properly inflated and have sufficient tread depth. Pack an emergency travel kit as well.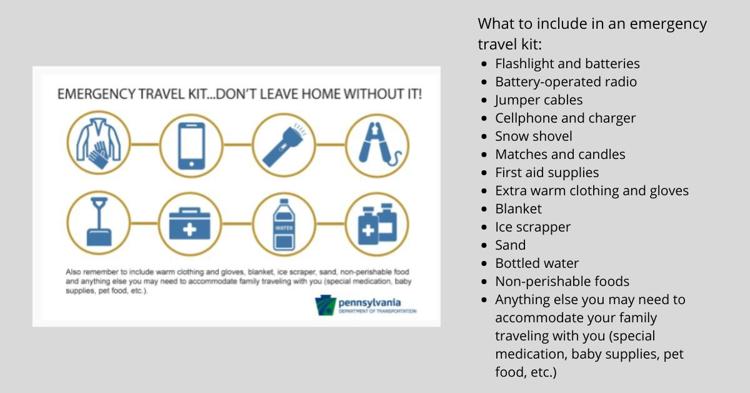 When it's cold outside, minimize your exposure to the bitter temperatures by staying indoors when you can. If you must go outside, cover yours ears, head, mouth, and face; dress in layers; don't ignore your body shivering; and check on infants and senior citizens to ensure they are warm enough. 
Finally, the Pennsylvania Public Utility Commission (PUC) reminds residents to write down, print, or save toll-free outage hotlines for your electric utility and/or your natural gas utility, which are listed on your monthly bills and posted on the PUC website. The PUC also encourages you to call your utility company if an outage occurs and not to assume someone else has already done so.