It has been a warm winter for much of the East with temperature departures ranging from 4 to 8 degrees Fahrenheit above average, but that is about to change.
Temperatures are expected take a nose dive and drop off by as much as 30 to 50 degrees Fahrenheit from Thursday daytime to Friday night.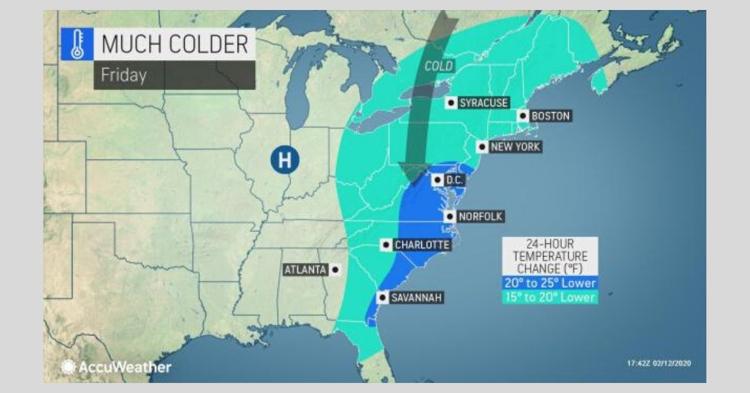 By Saturday morning, many thermometers in the region will be registering their lowest marks of the winter or may come within a couple of degrees of the season's benchmark set way back in mid-December, during an earlier outbreak of Arctic air.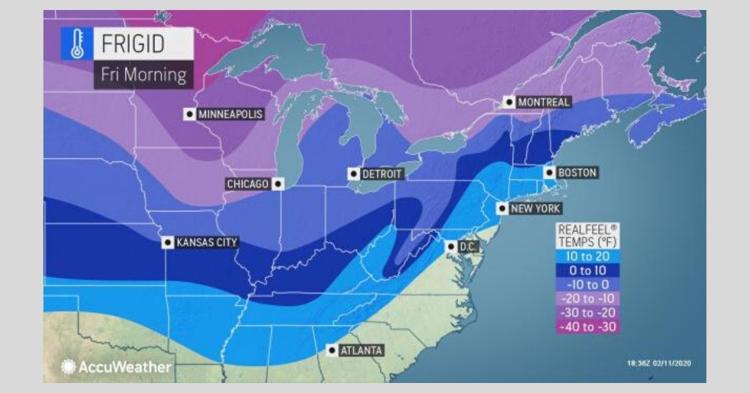 The upcoming Arctic outbreak will be brief but result in a surge of heating demands and have people hunting for their hats and gloves that may have been tossed aside in recent weeks.
The penetrating cold could result in some damage to buds that have softened up due to mild winter conditions, particularly on some fruit trees and non-native grapevines from Michigan to upstate New York and Pennsylvania.