For the first time anyone in Lycoming County government can remember, many voters in Williamsport will be assigned new polling places starting with the April 28, 2020 primary election.
"We used to have 17 wards, like a puzzle with 17 pieces in it," Forrest Lehman, Lycoming County director of elections, told North Central PA News. "We reduced it down to 13 -- the pieces are reduced but they got a little bit bigger."
Over the years, as people have moved in, out, and around the city, the number of registered voters has diverged, ward by ward. Some Williamsport wards had as few as 500 registered voters before the realignment, with others having up to 1,300.
"It was really out of whack," Lehman said. "Too many voters in a precinct puts a lot of pressure on the facility. Too few, and it makes it harder to recruit poll workers."
Over 13,000 Williamsport residents received new registration cards in the mail, a vast majority of the city's registered voters.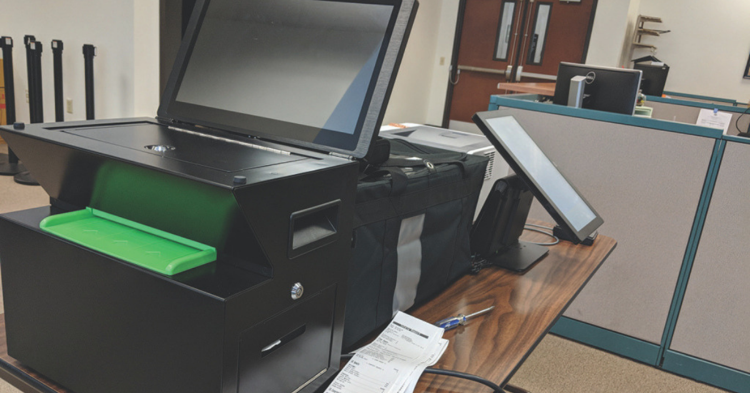 It's Lehman's "off the cuff" guess that it had been decades since the county had redrawn ward lines. Reducing the number of polling places also allowed the county to buy only 85 voting machines from state-approved vendor Clear Ballot, instead of buying about 90 to ensure the county has spares. At $10,000-plus per machine, that was a significant savings.
Other changes to voting for 2020 include the advent of early, mail-in voting for everyone, not just those who have an excuse to vote absentee such as disability or working on Election Day.
Lehman reminds voters that if they want to vote early and do not have a reason other than convenience, to make sure to select an "early" voting ballot rather than an "absentee" ballot.
Polling places that won't be used in 2020 are Calvary Baptist Church; UAW Local 787 Union Hall; and the YWCA Park Home Parlour.
See maps of the old and new ward lines below.
Here's a full list of the new Williamsport polling places: 
Ward 1: Third Street United Methodist Church, 931 E Third St
Ward 2: Lycoming College Recreation Center, 508 Mulberry St
Ward 3: William Hepburn Apartments, 400 Lycoming St
Ward 4: Monsignor Fleming Parish Center, 720 W Fourth St
Ward 5: West End Christian Community Center, 901 Diamond St
Ward 6: West End Christian Community Center, 901 Diamond St
Ward 7: Lycoming Presbyterian Church Fellowship Hall, 825 Arch St
Ward 8: Williamsport Bridge Club, 1042 High St
Ward 9: Central Baptist Church, 601 7th Ave
Ward 10: Peter Herdic High Rise, 505 Center St
Ward 11: Ohev Sholom Synagogue, 1501 Cherry St
Ward 12: First United Methodist Church (North Campus), 1157 Market St
Ward 13: First Church of Christ, 1250 Almond St
Here's the old Williamsport ward map: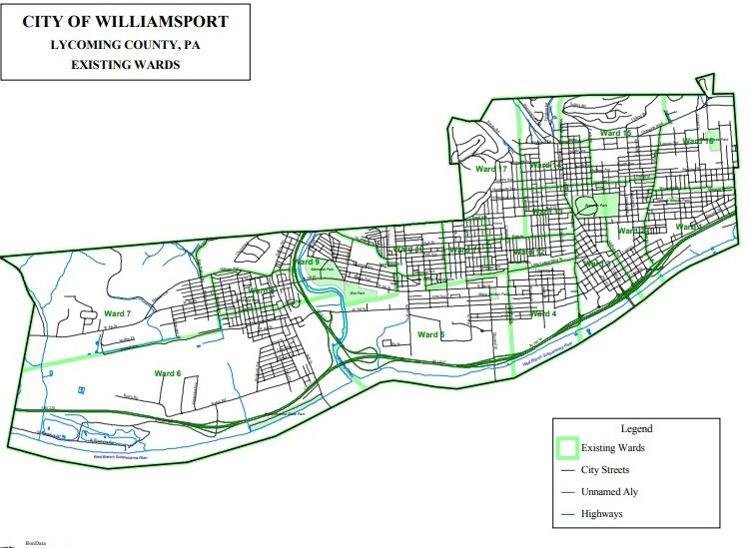 And here's the new map: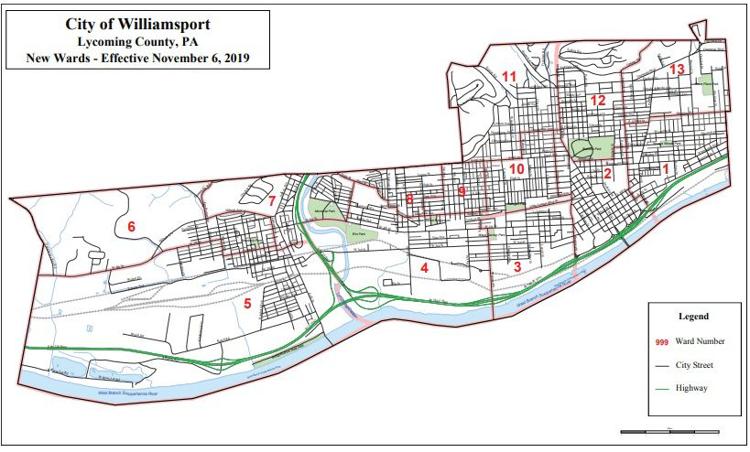 Click here to see an interactive map of all Lycoming County's wards and polling places.
Call the Office of Voter Services with any questions at (570) 327-2267.