Prior to 2020's spring hatching season, the Pennsylvania Department of Agriculture has added 12 additional Pennsylvania counties to the spotted lanternfly quarantine zone, making a total of 26 counties under quarantine. Columbia and Northumberland coutnies are two of the 12 counties added to the list.
According to the Department of Agriculture's announcement last week, the counties added to the list this March are not entirely infested, but a few scattered municipalities have had issues with the prolific, invasive, and damaging bugs. 
The new counties on the list are: Allegheny, Beaver, Blair, Columbia, Cumberland, Huntingdon, Juniata, Luzerne, Mifflin, Northumberland, Perry, and York. 
Spotted lanternflies are pest insects that primarily target deciduous trees and grapevines, causing massive agricultural damage. The bugs pierce through a plant with their straw-like mouth parts and suck out sap. The action of the bugs sucking on the sap causes minimal damage, but it leaves open wounds that can easily become diseased and kill a tree or vine.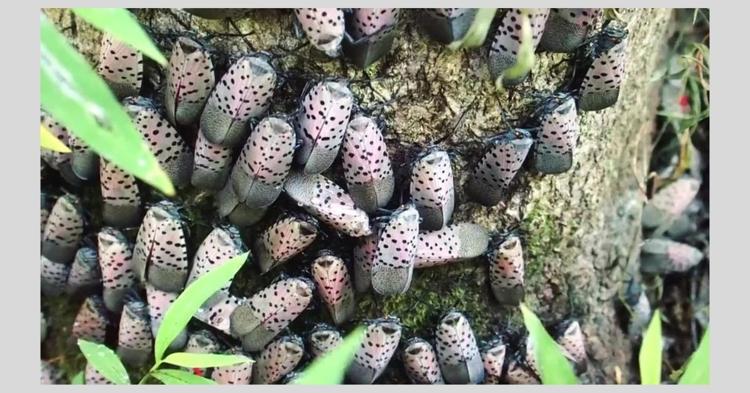 The Department of Agriculture's response to the spotted lanternfly problem has been aggressive and cautious, with several public outreach programs aiming to get all Pennsylvanians alert and ready to destroy any lanternflies or eggs that they may find. These educational initiatives even include a children's poster contest held in late 2019 and an upcoming educational calendar featuring the contest's winners.
"Whether you think it's your job or not, we need every Pennsylvanian to keep their eyes peeled for signs of this bad bug – to scrape every egg mass, squash every bug, and report every sighting," says Secretary of Agriculture Russell Redding.
In addition to all of the efforts to get the public involved with controlling the spotted lanternfly problem, the state government has been funding control measures through the Pennsylvania Farm Bill. For the 2020 edition of the bill, Governor Tom Wolf has suggested a $3 million increase in funding for spotted lanternfly treatment, with another $1 million added as an undesignated agricultural emergency fund.
To learn more about what to look for and how to handle a spotted lanternfly, please refer to the Penn State Extension's "Have you seen a spotted lanternfly?" guide. For additional questions about these insects or to report a sighting, contact the spotted lanternfly hotline at 1-888-422-3359.