PennDOT is memorializing fallen employess in a new statewide bridge dedication effort.
The department is in the initial stages of an effort to name bridges after the PennDOT employees who died while on duty since 1970. Once this has been completed, PennDOT will work with the General Assembly to pass a naming authorization bill in the spring 2020 legislative session.
"Our employees put their lives at risk every day to improve and maintain Pennsylvania's infrastructure," said PennDOT Secretary, Leslie S. Richards. "Through this initiative, we hope to permanently honor those employees who we've lost in the line of duty."
PennDOT's intent, with the involvement and approval of the family, is to name a bridge after each fallen PennDOT worker as an acknowledgement of their service to Pennsylvania. Each bridge will be marked with a sign that includes the fallen worker's name and serve as a visual reminder to motorists to slow down in work zones.
The statewide initiative was inspired by a similar effort completed in honor of PennDOT District 3 employee Harold "Don" Whipple, who was killed in the line of duty in 2016. A bridge in Northumberland County was memorialized in Whipple's name earlier this year.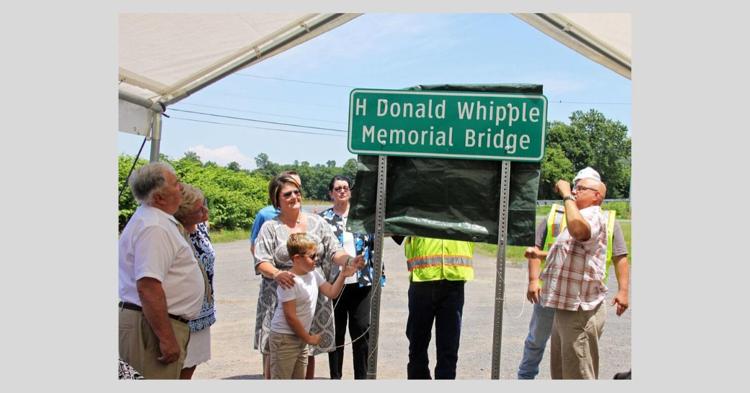 "PennDOT continues to honor our fallen colleagues through our Traveling Workers Memorial," said Richards, "but the bridge renaming effort will give communities a lasting monument to remember those lost and emphasize the fact that the safety of workers in a work zone depends on all of us."
PennDOT staff is currently working to identify families of fallen employees, including those families who the department does not have next of kin information for, due to the length of time that has passed since the employee's passing. PennDot staff will reach out to the families of fallen employees to discuss the program.
A list of the names of fallen PennDOT employees, statewide, and additional information on the Traveling Workers Memorial can be found on PennDOT's website.
Related Reading: Route 405 Bridge named for late PennDOT employee Harold "Don" Whipple