When Mike Mussina gets inducted into baseball's hall of fame this Sunday in Cooperstown, New York, thousands of fans will be in attendance. Out of those thousands, two people will have a different vantage point than everyone else: his parents, Malcolm and Ellie. No one has followed Mike's career path longer than these two. Lots of people will be there at the end, but they were the only two there at the beginning.
As with almost every aspiring ballplayer, his first coach is his dad. For Mike, it was no different. But ask the elder Mussina how much applause he should get when it comes to his son's career, and he'll tell you, very little.
"People try to give me lots of credit," Malcolm says, "but I didn't teach him much. I played catch with him and things like that, but Mike mostly taught himself."
Mike's Hall of Fame career may have never began if it wasn't for the uncompromising stance of his mother. Ellie tells the story: "on the first day of practice, Mike got on his bike and rode down the field really early. I looked out the front window a little while later and there's Mike, riding back into the driveway. I went outside and said 'what are you doing?'"
He said "there's nobody there, I'm not going back."
"I said, 'you get your butt back on your bike,' and I hopped on my bike and we both rode down to the field together."
With Mike being their oldest child, Malcolm and Ellie had never been through the youth sports sagas, so they had nothing to compare it to. Was there anything early on that foreshadowed his future greatness? Anything that now, looking back, either of his parents could see that set Mike apart from other kids? Both parents come up with very little.
"Until he was eight years old, I'd never seen him play anywhere other than the backyard," his father explains. "So when he played on his first organized team, I didn't know what to expect. I do remember thinking that Mike caught and threw better than anyone else. And I remember they had a minor league all-star game between all Montoursville kids, and the one kid who had played on Mike's team all year was supposed to be on the other team in the all-star game, and the kid said he didn't want to, because if Mike hit him with a pitch, it would really hurt.
"But other than that, we had no idea. We knew he was good for our little town, but we had no idea he was that good. How could we"?
As he moved through high school, when professional scouts would come in droves and colleges would call from all over the country, Mike's father remained more skeptical than fanatical. "I remember questioning why these people would be interested in a kid from Montoursville. Our baseball seasons weren't that long. He hadn't pitched as much as kids from Florida and California. When I heard Stanford was really interested in Mike, I couldn't believe they wanted a kid from Pennsylvania."
But with all the doubts, there had to be some points along the way when even these down-to-earth parents believed big things could be in store. "When he pitched against Cuba on the Junior National team," his father recounts, "Cuba was, like, two or three time defending world champions, and Mike beat them 1-0. After that, I remember thinking 'okay, maybe he is pretty good?'"
After beating Cuba, and being named outstanding pitcher of the tournament, Mike still had his senior year of high school. His entire life, Mike had been a three-sport athlete, and upon returning from the Junior Olympics, football practice was ready to begin. Some people wondered if Mike should play football, or if maybe he should just be the kicker, so as to avoid possible injury. His family never gave it a thought.
"Mike and I both subscribed to the 'another brick in the wall' theory," Malcolm explains. "Each field goal attempt or each pressure free throw all added another brick to the foundation of being able to succeed in pressure situations. It didn't matter what sport it was. They all made you better."
The thing that stands out most in his father's mind about that time period was the persistence of the pro teams even after Mike declared he was going to college. "I remember a scout from the Pirates telling Mike if he went to college, by the time he got done, he'd be four years behind all the other players. I remember the Orioles owner calling me and telling me they would match the highest offer made to any other player in that draft. But the one I remember the most was when the Dodgers said to Mike 'we'll draft you with our first pick, and we guarantee we'll call you up to the majors in September.' Mike said to the Dodger scout, 'have you ever counted the red-lights in my town? I'll be eighteen in September. Do you think I want to live in L.A. as an eighteen-year-old? I'm going to college!'"
After succeeding at Stanford, Mike was selected by Baltimore in the first round of the 1990 draft. He was proving all the experts right. The experts his parents had sometimes questioned. Mike seemed to be a collision course with success. Still, the family was apprehensive.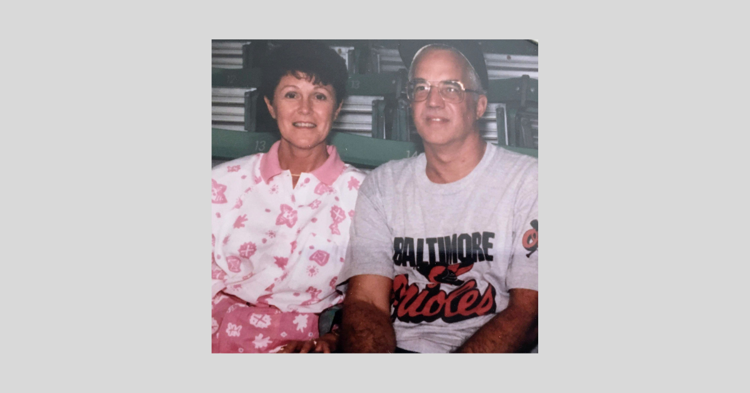 "My biggest fear was, once he made the majors, if he struggled at first, he'd either get sent to the bullpen or back down the minors," Malcolm explains. "I remember once telling Mike 'Just win ten games. Then someday you'll be able to tell your grandkids you won ten games in the big leagues."
Ten wins quickly came and went. In his first full season Mike went 18-5 and made the all-star team, beginning what became a career of remarkable consistency. In seventeen full seasons, eight times he finished with at least seventeen wins, nine times he finished in the top six in Cy Young voting, and ten times he finished in the top six in earned run average. Mike made a career of making it look easy, but his mother thinks the difficulty is what people miss the most.
"All the workouts. All the time spent trying to learn new pitches and new deliveries. Trying to keep his body is top condition even when he was hurt, and then going out and pitching while he was hurting." Ellie explains. "I'm his mother and I'm still learning how hard it was. I think most people just don't understand that part of it."
What everyone does understand is Mike's enshrinement will forever immortalize him with the greats of the game. But when did his family begin to think that he actually had a shot at the Hall of Fame?
"I remember looking at his numbers after he retired," his father says, "and seeing Mike had 270 wins and Jim Palmer had 268. And behind Mike, there was a gap of the guys still pitching, and it was going to be a while before somebody got to 270 wins again. And I thought 'sooner or later, that number's going to mean something.'"
In January of this year, Mike's sixth season on the ballot, that number finally meant enough. All the nervousness, all the worry, all the skepticism and all the doubt were finally laid to rest. Malcolm and Ellie Mussina, the two people who were there at the very beginning, will be on hand Sunday in Cooperstown, watching their son's enshrinement into Baseball's Hall of Fame.
But to his parents, has it sunk in? Have they come to appreciate what it all means? Yes, they have, sort of.
"I realize he's reached the pinnacle of baseball. I know he can't go any higher," his father admits. "But has it sunk in that this is now the Hall of Fame of Babe Ruth and Mickey Mantle and Willie Mays and Mike Mussina? No, it probably hasn't."
And to Malcolm and Ellie, maybe it never will. After all, Mike was never supposed to be that special. How could he be? He was just a kid from little, old Montoursville.