PennDOT has announced projects beginning Monday, July 8
Box Culvert Work to Begin on Route 1001 in Clinton County
The Pennsylvania Department of Transportation (PennDOT) announced today that work to replace a bridge on Route 1001 (Farrendsville Road) in Woodward Township is scheduled to start Monday, July 8. Replacing the bridge will improve its rating from fair to good. A detour will be in place during the project.  
Starting Monday, July 8, motorists will follow a detour using Croak Hollow Road, Route 664 (Swissdale Road) and Route 1001 (Farrendsville Road). Motorist familiar with the area may choose alternate routes.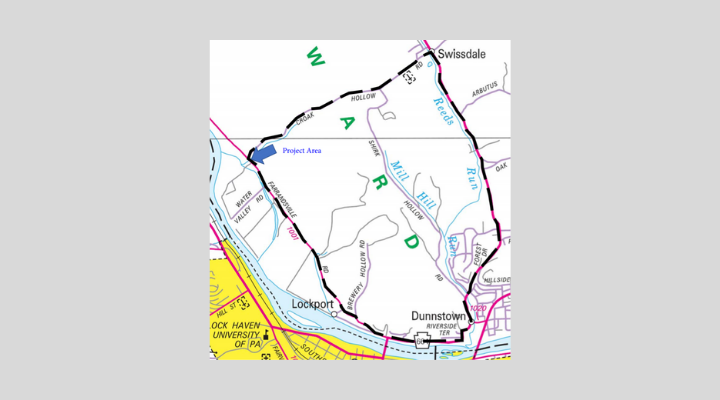 PennDOT anticipates reopening the road to traffic by July 27 and will lift the closure earlier if work progress allows. All work is weather dependent. The existing 17-foot bridge was built in 1954. It spans an unnamed tributary of the West Branch of the Susquehanna River and carries an average of 241 vehicles daily. The existing bridge will be replaced with a prestressed concrete box culvert.
A crew from PennDOT Clinton County Maintenance will prep the site, remove the old bridge, complete erosion and sedimentation controls, place bedding, and complete the structural backfill after the contractor places the box culvert. In addition to placing the new box culvert, the contractor will perform paving and replace the guiderail.  Nestlerode Contracting Co., Inc of Lock Haven, Pa. is the contractor on this job. 
Pipe Replacement Next Week on Porter Road in Bradford County
A PennDOT maintenance crew in Bradford County is scheduled to replace a large drainage pipe next week on Route 4008 (Porter Road) in Columbia Township. The pipe is located between Taylor Lane and Lookout Road.
Work is expected to begin Monday, July 8, and be completed by Friday, July 12.
Porter Road will be closed during this project. A detour will be in place using Route 6.
Should inclement weather delay this project, it will be rescheduled for the week of Monday, July 15.
Steel Truss Bridge on Broad Street in Montoursville to be Inspected
A contractor is scheduled to inspect the Route 2014 (Broad Street) steel truss bridge spanning Loyalsock Creek in Montoursville Borough next week.
This work will be performed during daylight hours on Tuesday, July 9.
Traffic will be maintained in both directions. There will be lane shifts. Motorists should drive with caution and be alert for changing traffic patterns.