The coming new year prompts us to take a look back at the accomplishments, tribulations, highlights, and lowlights of the past year. From our seat at NorthcentralPa.com, we watch and report as news, events, catastrophes, and celebrations happen in the 12-county region we serve.
For us, one of the biggest stories was our news organization's change in ownership and the rapid growth and exposure we've experienced, thanks to loyal readers and supporters. The redevelopment and re-launch of our website in July was a major new beginning as NorthcentralPa.com charged through its tenth anniversary year. We extend our most sincere thanks for your continued support.
And now, a look in the rearview at some of the biggest stories to hit your screens in local politics, education, sports, law enforcement, community, economic development, and health.
Politics
Trump comes to Lycoming County
May 20, brought excitement and crowds to the Borough of Montoursville when President Trump made a stop at the airport to hold a pre-primary election rally in support of now-Congressman Fred Keller. More than 10,000 people descended on Montoursville to see the President and hear his message. The rally brought some of everything: supporters, protestors, vendors, the curious, and those simply wanting to experience history.
Fred Keller elected to Congress
May 21: Election Day. In a special election to fill the congressional seat vacated by Congressman Tom Marino for health reasons, Republican Rep. Fred Keller ran against Democrat Marc Friedenberg, a professor at Penn State. Keller led Friedenberg 67.8 percent to 32.2 percent to win the seat. Just a day earlier, President Trump endorsed Keller at his Lycoming County rally.
New Mayor elected to lead Williamsport
In November, all eyes turned to the Williamsport Mayoral race. Incumbent Mayor Gabe Campana opened the door for new leadership when he ran for County Commissioner in the May primaries, and lost. Campana then threw his hat into the ring at the last minute to run as a write-in Mayoral candidate against Republican Eric Beiter and Democrat Derek Slaughter. 
In what some said was one of the friendliest campaigns in recent memory (or in the area's history?), following a few calm debates, Derek Slaughter was elected to be the new Mayor of Williamsport in 2020.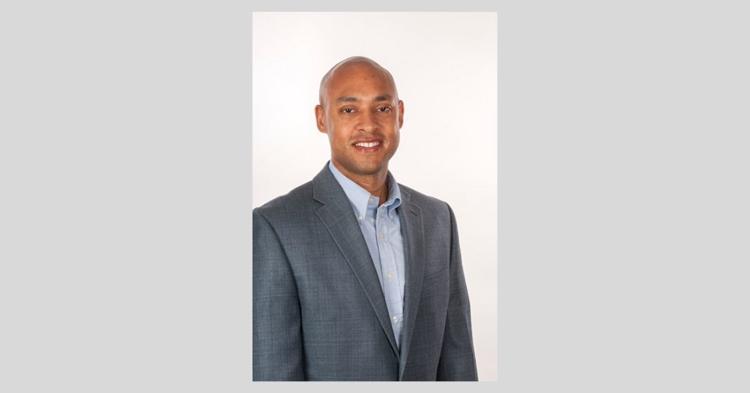 Education
Local student Odyssey of the Mind teams participate in World Championships
While families were celebrating Memorial Day, some local students were working hard at the 40th annual Odyssey of the Mind World Championships in Lansing, MI. Student teams from the Williamsport Area School District landed 3rd- and 12th-place finishes, while Loyalsock Township School District teams brought home 12th- and 20th-place finishes among the 40,000 participants.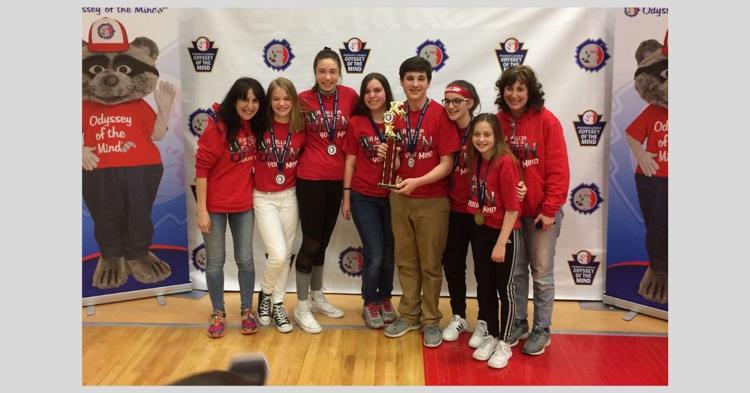 Loyalsock Lancer Marching Band Cavalcade Champions
The Loyalsock Lancer Marching Band had what band Director Ryan Bulgarelli called a "storybook ending" to perhaps their best competitive season ever by winning the Cavalcade championship.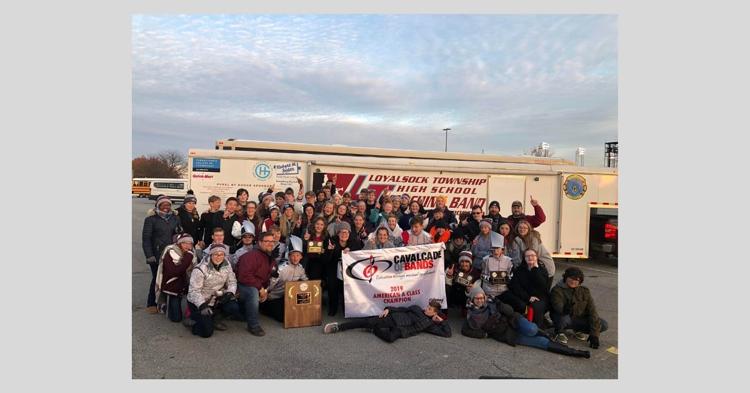 Lycoming College marks groundbreaking fundraising year and dedication of new building
Lycoming College had what they said was most successful fundraising year in the institution's history. With the support of more than 4,248 donors, Lycoming received $9.2 million in outright gifts this fiscal year, which ended on June 30, 2019. October was their crowning moment, dedicating the new Krapf Gateway Center and opening the building for use. The new construction not only changed Lycoming's address and entrance, it changed traffic patterns downtown, as well.
Sports
Mike Mussina inducted into the Baseball Hall of Fame
In July, Montoursville native Mike Mussina received baseball's highest honor, when he was inducted into the Hall of Fame in Cooperstown, New York, before an estimated crowd of 55,000 people.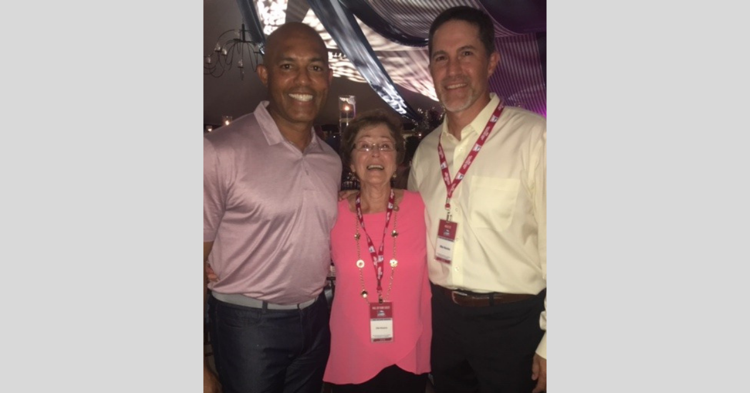 Mussina spent 18 seasons in the major leagues, divided between the Baltimore Orioles and the New York Yankees, winning 270 games, seven gold glove awards, and was named to five all-star teams. Mussina was one of six players inducted, including former Yankee teammate Mariano Rivera.
South Williamsport Major Girls softball proved their mettle at Softball World Series
The South Williamsport Major Girls softball team made it to the World Series in Portland, Oregon in early August. The team made it all the way to the elimination round before falling to Oregon.
Little League Baseball World Series
The 72nd Little League World Series kicked off with the annual Williamsport Welcomes the World parade on August 14. Following two weeks of mostly favorable weather and excellent competition, Louisiana battled Curacao in the final game for the World Series title.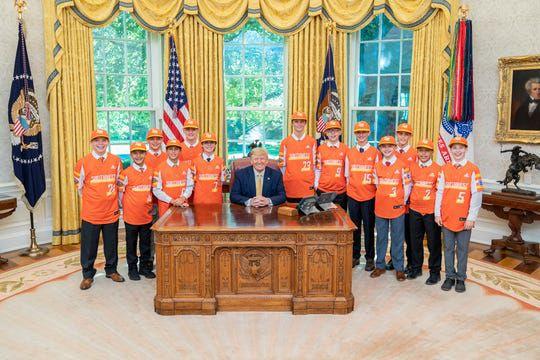 Williamsport Crosscutters facing potential cut from MLB
The Crosscutters ended their season with a 32-42 record, finishing fifth in the New York-Penn League Pinckney Division. Despite their modern new facilities at the BB&T Ballpark at Historic Bowman Field, the club is one of 42 Minor League teams – including Pennsylvania's own Erie SeaWolves, and the State College Spikes - who may find themselves on themselves on the chopping block.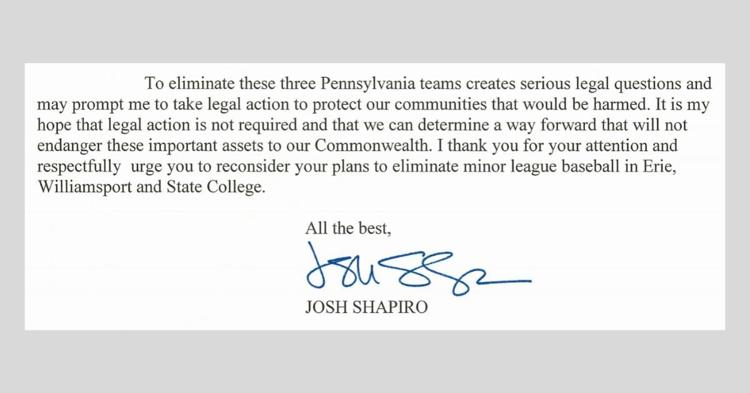 Law enforcement 
Rise in violent crime incidents in 2019
This was a busy year for area law enforcement agencies. In 2019, the Williamsport Bureau of Police logged over 12,000 incidents, including five homicides. The investigation of shootings, major crime, and violent offenders has the Bureau's staff working around the clock. According to Police Chief Damon Hagan, 2019 wasn't a record-breaking year for incidents, and he's confident that the Bureau can solve open cases. He is pushing, however, for additional staff in 2020.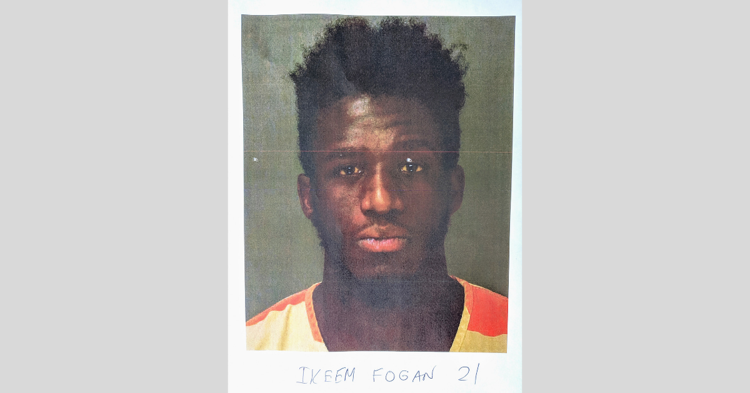 Homicide arrest makes national headlines
Other headlines made it well beyond the region, including the perplexing case of the severed legs that were found along the banks of the Susquehanna River. In a twist, Montoursville native Jade Gillette Babcock, 49, confessed to killing Brenda L. Jacobs, who had been missing since 2003. An investigation led police to connect a body discovered in a storage facility in Philadelphia to a property in Montoursville where police believed Babcock had stored Jacobs' body for years.
K-9 Unit makes triumphant return
The Williamsport Police Department announced their intent to reinstate a K-9 unit to the Bureau without drawing on taxpayer funds. Through fundraising and a major donation from Ciocca Dealerships, the first of three K-9 officers, named Tacoma, will be on duty in 2020 following his and his handler's training.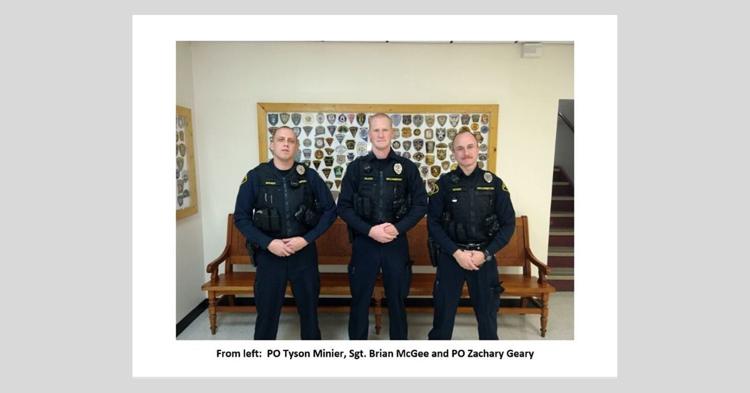 Agent Brittany Alexander breaks barriers
Alexander became the first female officer to ever achieve a promotion above the rank of police officer in the Williamsport Bureau of Police's 153-year history.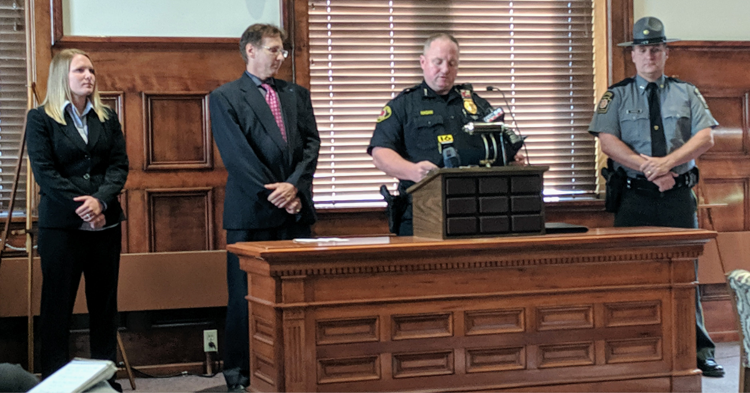 Community
Music unites the community in many ways
2019 was a year of music. Local rock legend (at the ripe age of 25), and UMC graduate Dylan Rockoff completed his latest album, "Semicolon & Parentheses," to be released on January 17. The Loyalsock graduate ('13) who currently lives in Nashville was in town this December to support a charity show. Members of UMC could be found performing all over town, including in the "Live United in Music" fundraiser starring Tony-nominated Michael Cavanaugh.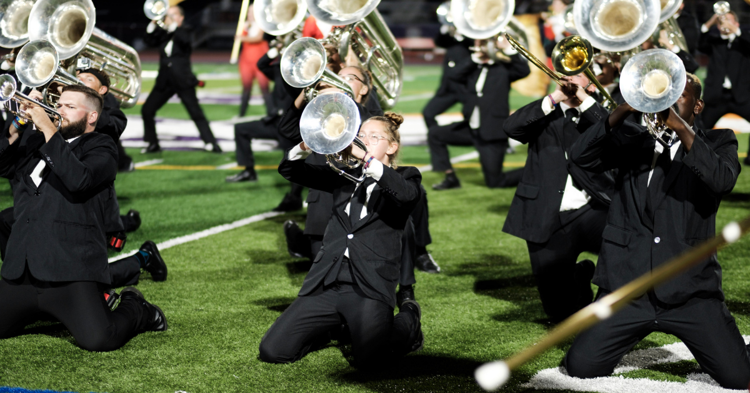 Hunting and other outdoor exploration celebrated
The outdoors are a huge draw in our corner of the world, and hunters recently celebrated the passage of a bill that will allow hunters out into the woods on three Sundays in 2020.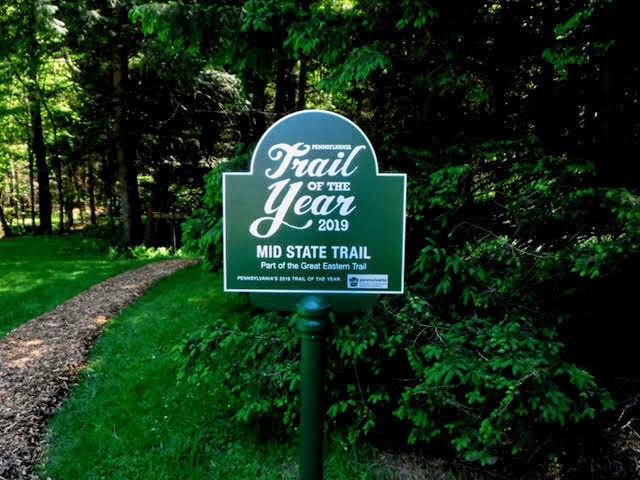 Community benefits from the generosity of one of its own
Alize Johnson, Williamsport native and NBA player, has not forgotten about his hometown. Johnson's charitable arm, the Alize Johnson Foundation, constructed three NBA regulation-size basketball courts at the site of Flanigan Park, corner of Walnut Street and Little League Boulevard.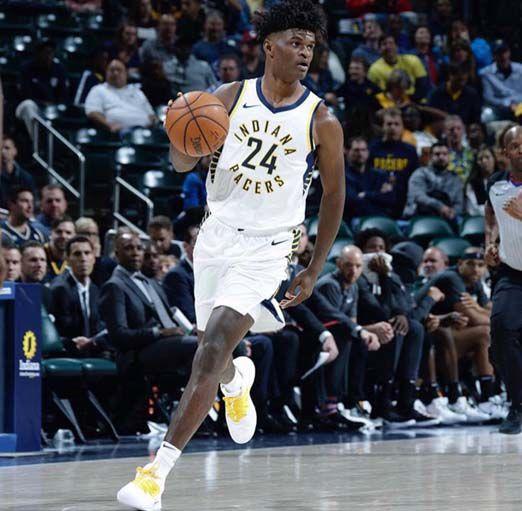 Economic development
Grants for infrastructure improvements and investements
Legislators spent some time throughout the region to investigate infrastructure projects that will require a financial commitment, including the dam above South Side, which has been deteriorating, and Grafius Run, which has experienced damage from flooding.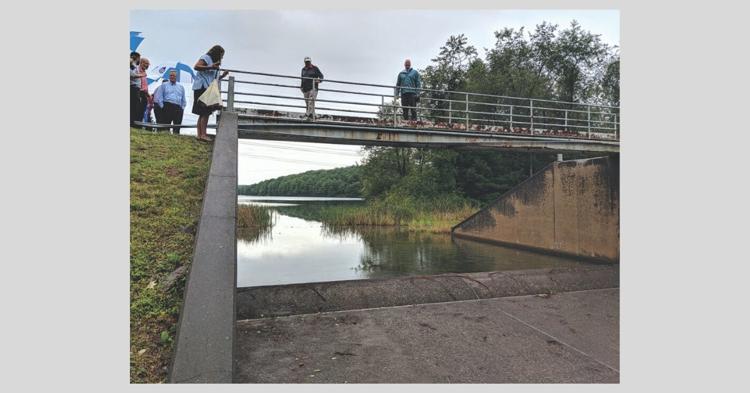 Retail closings worry residents
The list of retailers closing their doors seemed to grow each day toward the end of 2019, as national chain stores announced closing after closing. More than ten retailers inlcluding K-mart, the Bon-Ton, JC Penny's, AC Moore, Pier 1, Bed, Bath and Beyond, Dress Barn, and others have closed or plan to close their stores soon.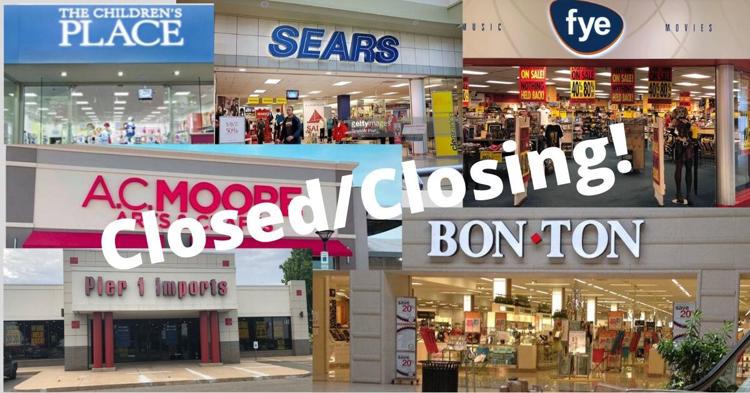 New business in town
Revitalization in the form of new restaurants and retailers in the business district helped to offset the rash of closings in the area. NorthcentralPa.com covered the launch of openings throughout the year.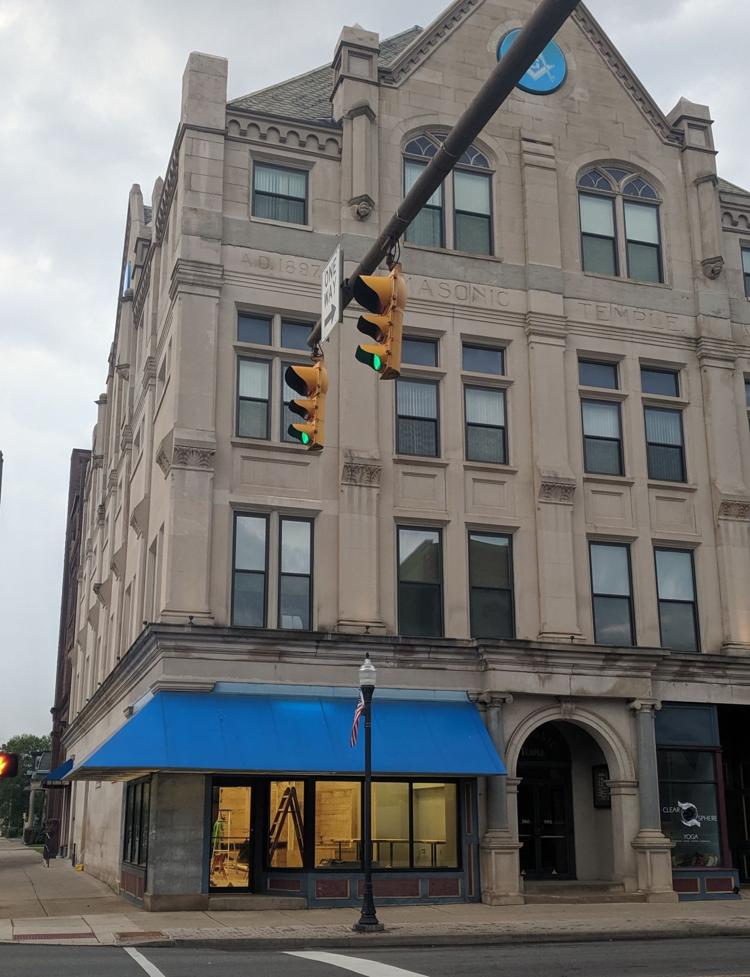 Health 
Opiod, addiction crisis; vaping-related illnesses make headlines 
Trends in health news centered around the opioid crisis and the increase in use of vaping products, especially in youth populations.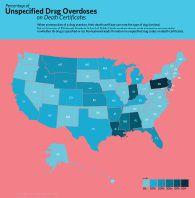 Area hospitals grow services, also face challenges
Access to healthcare in the region improved throughout 2019 with added specialists, facilities, and services. Residents in Sunbury will continue to face uncertainty however, as UPMC Susquehanna announced the closing of Sunbury Hospital in 2020.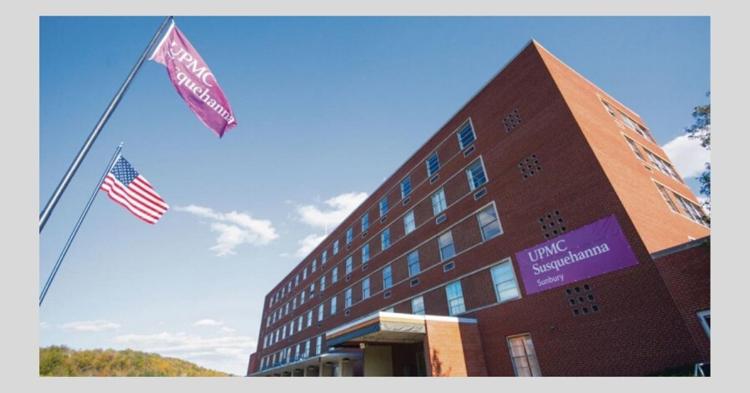 FDA recalls on everything from packaged foods to raw meat to medicines and supplements
Search "FDA Recalls" and you're certain to get a long list of recalled products in 2019. The Food Safety and Inspection Services, working in conjuction with the FDA, and USDA aimed to improve food inspection practices and safety policies to ensure products in the marketplace are safe.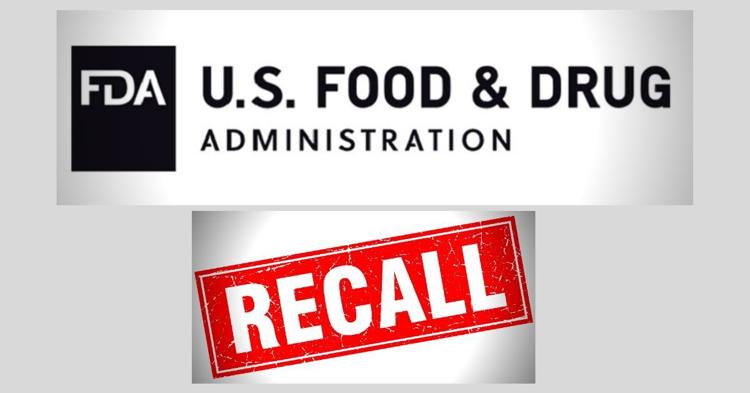 In Memoriam
With gratitude and fond remembrance, we recognize our friends who passed during the year, and extend a wish of healing and hope to those who grieve. The community said farewell to a number of prominent members, including Williamsport Area High School football coach Tim Montgomery, the Reverend John Manno, and noted zoologist Chad Peeling, son of Clyde and Diane Peeling of Clyde Peeling's Repiland.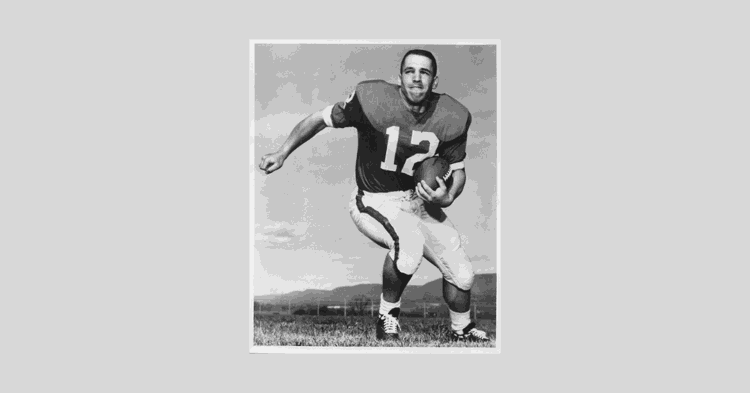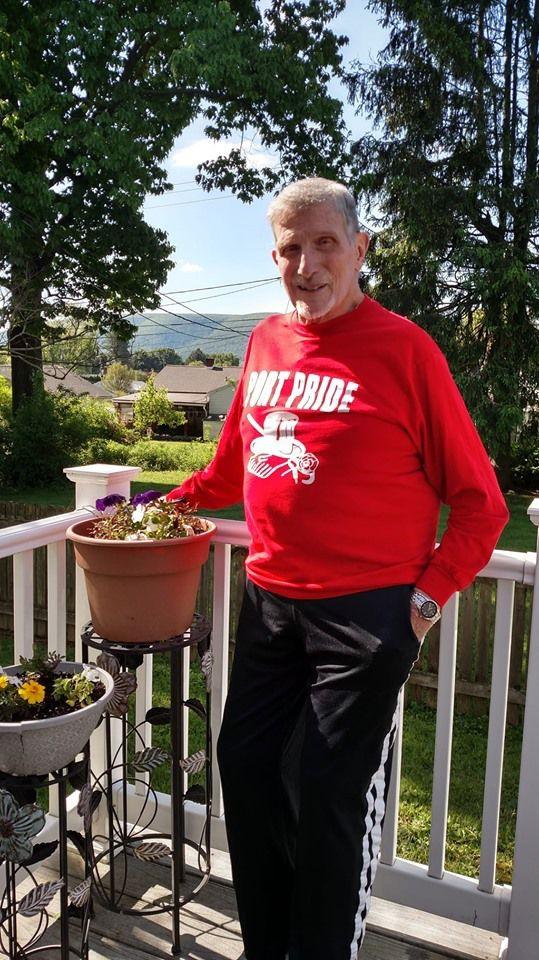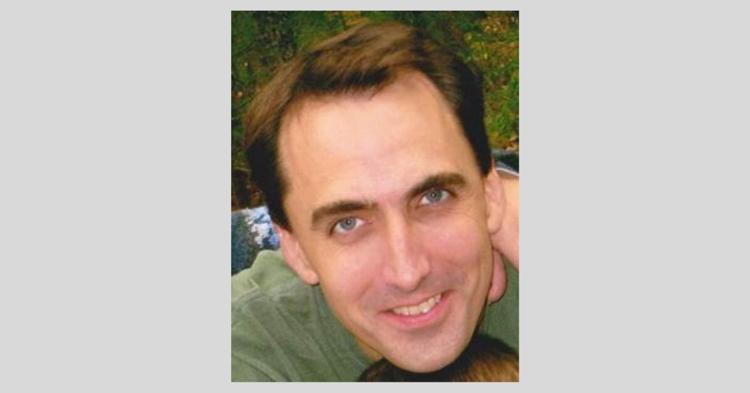 Finally, we'd like to share our gratitude with Kathy and Lou Kolb. Kathy founded NorthcentralPa.com ten years ago as a way to share local news, events, and updates with the community she cares about. In May 2019, she took a step toward retirement. Read about her and husband Lou's impact in local media here.
Wishing you a happy, prosperous, healthy 2020, from the whole staff at NorthcentralPa.com.