Eastbank (La.) Little League from River Ridge, Louisiana, the 2019 Little League Baseball® World Series Champion visited the White House yesterday along with the softball team from Rowan County, North Carolina and met President Trump Friday afternoon.
The East Bank All-Stars are the first baseball team in the state to win the title.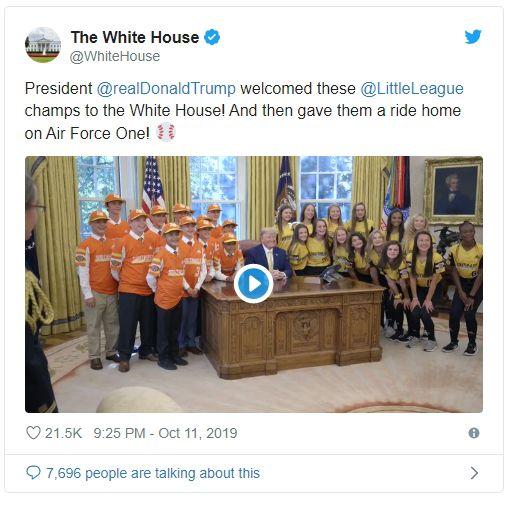 The girls from Rowan County were not originally included in the visit until their coach took to twitter to ask for an invite. The White House agreed and both teams got to visit.
Later in the day Rep. Steve Scalise tweeted this picture.
The champs got the privilege to fly back home on Air Force One.