To the national sports world, the name Ott is synonymous with major league baseball. Ed, a Muncy, Pa. native and former big league catcher, helped guide the "We Are Family" Pittsburgh Pirates to the 1979 World Series title.
On a local scale, the Ott name is deeply rooted in the Montoursville sports scene. No place is this more evident than in the backfield every Friday night.
In 1972, Ed's brother, Tom, built a house in Montoursville with his wife, Sherry, and the ball carrying duties of the community changed forever. Starting with Tom's two sons, Tommie and Jamie, and now through Tommie's three boys, Cameron, Nolan and Logan, every one of them has played football at Montoursville, and every one of them has been a running back.
The Warriors have a proud and successful football tradition. The program has been littered with superb athletes. Often times, simply cracking the lineup can be a challenge, especially at a position as prestigious as running back. The depth charts are often crowded and the competition is usually fierce. That's what makes the numbers this family has compiled truly mind-boggling.
Entering tomorrow's game, the five Otts have combined for 10,749 yards on 1677 carries, with an astounding 112 touchdowns. And this isn't about an extended family of distant relatives in far away places. This is about Tommie, his brother and his three sons, all in one town, all at one school. 
When you add in the receiving yards and touchdowns, and the special teams and defensive touchdowns, the numbers get even sillier, but this is simply a focus on rushing statistics. In many ways, it's football (especially high school football) in its purest form. So take a moment and let those numbers truly sink in. 
10,749 yards, 1677 carries, 112 touchdowns.
Yes, like their famous Uncle (or Great Uncle) Ed, they all played baseball too, but baseball was different. Some pitched, some caught, some played middle infield. When Logan (who just signed his national letter of intent to play baseball at the University of Maryland) wasn't on the mound, he played first base and outfield.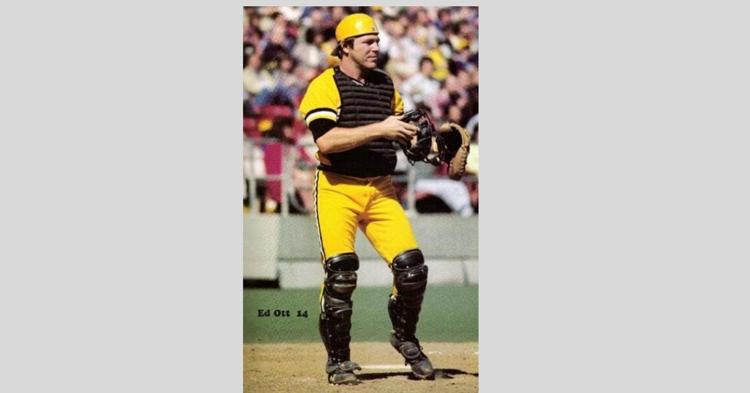 But in football season, they all carried the ball again, and again, and again. Along the way they also helped carry Montoursville to championship after championship. In the fifteen seasons that one (or sometimes two) of the Otts have been on the varsity football roster, eight of those seasons have ended with a district title.
As the Warriors prepare for Wyoming Area and take another run at state-wide glory, it's only fitting that Logan lead this year's team in touchdowns. Thirty years ago, when Montoursville made its only appearance in a football state final, Jamie was that team's leading scorer. In the state championship game, when Montoursville fell to Hickory 30-22, the Warriors found the end zone three times. Two of those times it was Jamie who found it.
Every November, in high school football, careers end and eras close. With one more loss or three more wins, the Ott family with leave Montoursville's backfield, maybe forever, or maybe just until another generation comes along.
A new generation that would give the P.A. announcer yet another chance to recite his favorite line…."Ott with the carry."