In May, Montoursville, Pa. residents Robert and Tiffany Williams reportedly found $120,000 in their BB&T bank account. According to the police criminal complaint, the couple did not contact the bank to inquire where the money came from, rather, they allegedly spent a large chunk of the money.
Details of their alleged crime and arrest have traveled across the globe.
Documents report the pair bought a camper, two four-wheelers, put a $15,000 down payment on a 2015 Chevy Traverse, and purchased a race car. The couple also allegedly paid bills and gave $15,000 to help friends.
Pennsylvania state trooper Aaron Brown wrote in the complaint that "the Williams admitted they were aware the money deposited in their account did not belong to them and that they had made numerous purchases with that money." Records indicate they had $1,121 in the account before the erroneous deposit, which was supposed to have been deposited to an investment firm.
When the bank caught the error the following month, the funds were reportedly withdrawn from the Williams' account, triggering an overdraft. According to the affidavit, Tiffany Williams told the bank that her husband had made purchases, but she would look into repaying the money. The couple allegedly went silent after that, and stopped responding to the bank.
Tiffany and Robert Williams were arragined earlier this week on felony theft charges and released on $25,000 bail. WNEP-TV interviewed a man who said he was Robert Williams' father, saying "I have no idea what's going on. I don't know what to tell you."
News agencies across the globe--from print and web to network and cable news-- picked up the story that spread from London to Fiji to Hawaii, and even got a mention on Howard Stern.
Readers were quick with sarcasm about the Nigerian mob squad...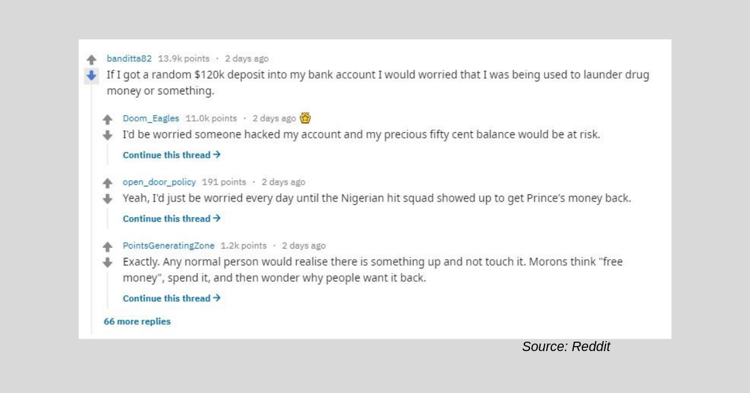 ...and a Monopoy bank error, why can't I have the $200?!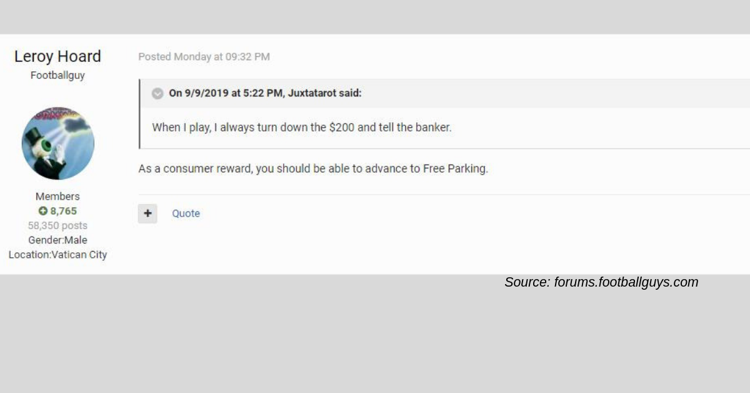 Some readers were sympathetic, saying the bank was at fault and should be responsbile. The felony theft charges are no joke, however. If you find an extra $100K in your account, better check twice before buying that race car.