Following its third year in Williamsport, the MLB Little League Classic was just named the Sports Business Journal's "Best Original Sports Event of the Decade." The now-annual game is meant primarily as a youth outreach program by Major League Baseball and has featured the Pittsburgh Pirates, the St. Louis Cardinals, the New York Mets, the Philadelphia Phillies, and the Chicago Cubs.
The Boston Red Sox and the Baltimore Orioles are scheduled to play on August 23 for the 2020 game.
"Since its launch in 2017, the MLB Little League Classic has become one of the most memorable events in sports, and we are honored to be a part of this great partnership," said Stephen D. Keener, Little League President and CEO. "On behalf of Little League International, and all of our dedicated volunteers and participants, we are thankful to Major League Baseball, the Major League Baseball Players' Association, the Williamsport Crosscutters, ESPN, the City of Williamsport, the Borough of South Williamsport, and everyone else who has played a role in bringing this incredible event to Williamsport each year. The last three years have truly been memorable, and we are looking forward to welcoming the Red Sox and Orioles to Williamsport this August for the fourth year of this iconic event."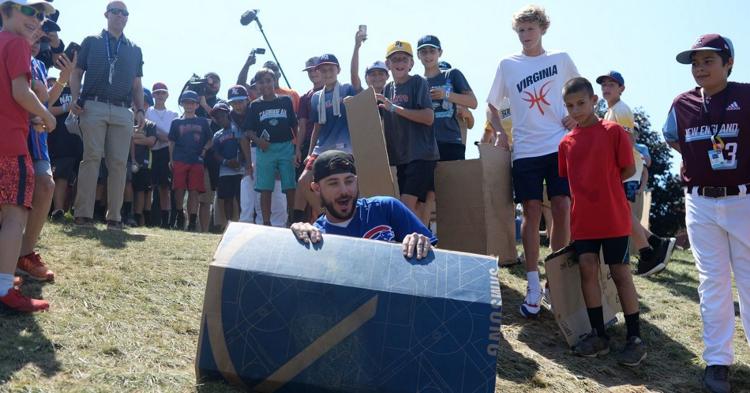 Aside from providing a great game for those at the field and those at home watching, the program also gives kids in Little League a chance to hang out with their MLB counterparts in different contexts. Professional players have been seen joining the kids to slide down the Lamade Stadium hillside on sheets of cardboard, playing ping-pong with them, and taking a multitude of selfies.