What began as a peaceful and orderly Inaugural Ceremony on Friday morning in Williamsport to swear in elected and appointed officials turned rowdy as a group of protestors gathered before the stage at the Community Arts Center.
Roughly 30 protesters began chanting "What do we want?" "Access!" "When do we want it?" "Now!" just after Mayor Derek Slaughter and Williamsport City Council members took oath. The chanting continued through the remainder of the ceremony, voices rising above the blessing prayer and retirement of Colors by the Color Guard.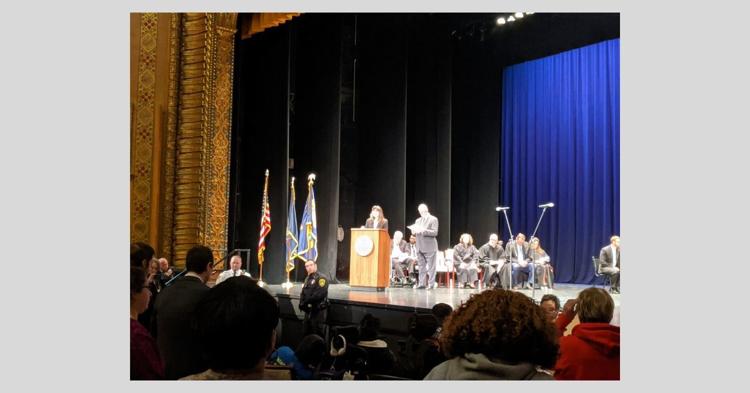 The goal was to raise awareness to the plight of individuals with disabilities who face limited access to City Hall and other government buildings 
Two individuals will face misdemeanor charges resulting from today's protest.
Full story to come this evening on NorthCentralPa.com.