Range Resources' Harman Lewis Unit 1H well in Lycoming County was thrust into the spotlight Monday when the Department of Environmental Protection announced it contaminated nearby water supplies. Today the Harman family said the local water supply was bad long before Range Resources ever drilled.
Marian and Lewis Harman bought their idyllic 200-acre parcel of land in Moreland Township over 60 years ago. They used to be dairy farmers.
"We also grew corn, wheat and oats. We're in our 80's now and we're not able to farm anymore," Mrs. Harman said.
As they grew older, the Harmans decided to rent their land out to another farmer, who still grows corn on the property. When the Harmans were approached by Range Resources to lease their land for shale gas development in 2010, they thought it made sense. 
"We were like a lot of people that thought, well, this sounds like a good thing. A few people have made out onto it, but it just made a mess for others," Mrs. Harman said. "It's one big mess that we wish had never ever got started."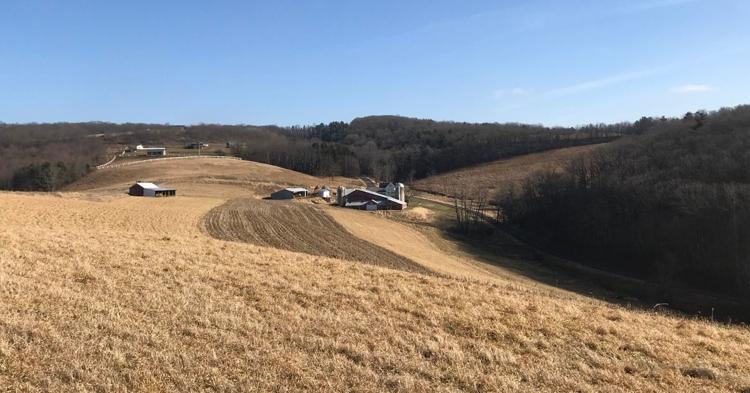 The DEP said the Harman Lewis Unit 1H well, named after Mrs. Harman's husband Lewis Harman, is causing methane to migrate into private water wells and Greg's Run and Sugar Run.
Range Resources has been issued numerous administrative and environmental health and safety violations for the well since it was drilled in 2011. In 2015, DEP issued Range a $8.9 million fine for polluting residential water wells, groundwater and a stream with methane. But the DEP withdrew the fine in 2017 and Range faced no financial penalties. 
But the Harmans don't blame Range Resources for the situation, which Mrs. Harman describes as "one big headache."
"I am blaming the other party," Mrs. Harman said, referring to DEP.
Mrs. Harman said another polluting event happened nearby: wastewater was spilled along Beaver Lake Road. In her view, DEP had "hushed up" that incident.
"Why DEP is such a stickler with this particular incident, I don't know. It would make some people say, what's DEP got against them? What are they doing that DEP is getting back at them?" Mrs. Harman said.
Although Range Resources stated in a press release that they are not responsible for any water contamination, the company has provided some of the Harmans' neighbors on Green Valley Road with permanent water treatment systems. 
But the Harmans themselves have not received a water treatment system because they say their water is the same as it has always been.
"Our home water is fine. The two properties that live right below us, they're fine. This gas was in the whole area's [water supply] for Lord knows how many years, long before this situation ever popped up. But DEP don't want to accept that," Mrs. Harman said. 
Mr. Harman, a quiet man in a red plaid shirt, said he grew up on Green Valley Road. According to Mr. Harman, the water there always had contaminants in it.
"There's sulfur springs up in there," Mr. Harman said. "Back in the early 40s they had sulfur water there. It was all sulfur."
Range Resources also said that water samples from Green Valley Road showed contaminants, including methane, prior to drilling. 
"In short, it is unquestionable that methane gas in area water wells pre-dates Range's drilling activity," the company said in a press release.
Mrs. Harman agreed.
"I'm just a dumb country hick but I can see what's going on there. They had that to begin with," she said, referring to naturally-occurring water contaminants in the area near her farm.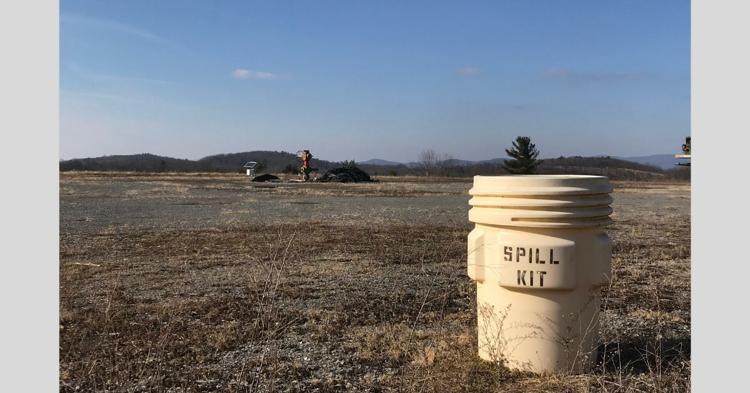 "Pennsylvania is one of only a few states with zero water well construction and maintenance standards," Range Resources said.
The DEP issued an order to Range Resources on Monday requiring them to remediate the methane migration, which DEP claimed started at the Harman Lewis 1H well. The order includes a requirement to plug the gas well and a bore hole, which still remains open, within 120 days.
The Harmans want the hole closed too but they don't welcome the idea of cement trucks chugging onto their peaceful farm property.
"That hole is still on our property where they drilled for the well and we would be happy if that thing was closed up. I don't know why it isn't closed up. It sounds like one guy fights the other on about that," Mrs. Harman said.
Overall, the Harmans said they felt Range Resources was more responsive and open than the DEP. As of today, the Harmans said they did not think they had received a copy of the order that the DEP issued on Monday, which addressed the well leased on their property.
"Range has been in contact with us more than DEP," Mrs. Harman said.
Mrs. Harman did express regret that Range Resources had not leveled off a pile of topsoil that they'd moved to construct the well pad. The topsoil pile used to be farmable land, Mrs. Harman said.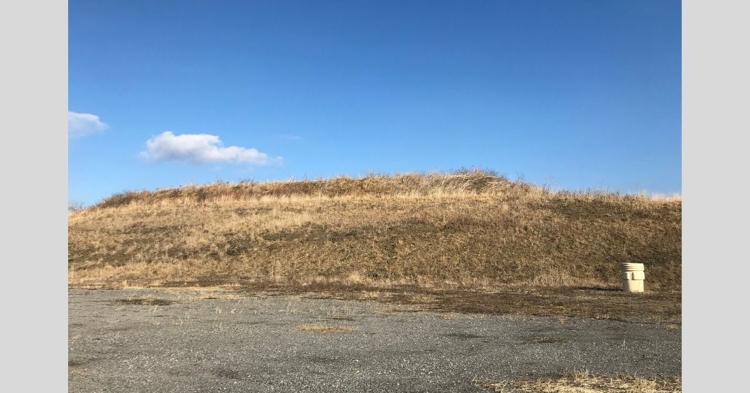 Mrs. Harman described their neighbors as "understanding" throughout this whole ordeal.
"Well, we don't feel good about it because it's on our property but we can't do nothing about it. The neighbors say they don't blame us because they know we didn't drill the hole," Mrs. Harman said.
As for the dispute between DEP and Range Resources, Mrs. Harman said, "it makes us feel like we're in the middle of it because it's on our property."
"Now we wish we never would have signed up for it," Mrs. Harman explained. "We just want both parties to do the right thing."  
Range Resources' Mark Windle said the company plans to appeal the DEP's order to the Environmental Hearing Board.