Williamsport, Pa. - The Bases Loaded sculpture located at the heart of the City of Williamsport has been vandalized yet again.
A vandal has broken the bat off of the statue yet again. The bat had been recently bent but now has been completely broken off.
The Wlliamsport Lycoming Chamber of Commerce reports that they are in possession of the bat.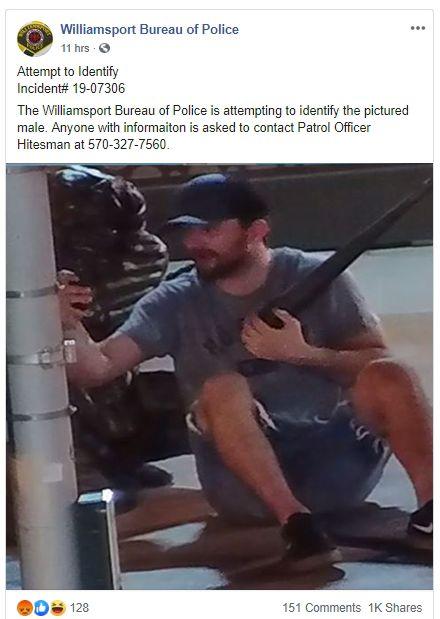 Williamsport Bureau of Police last evening released an image on their Facebook asking for the public to help identify a person of interest.
Anyone with with information is asked to contact Patrol Officer Hitesman at 570-327-7560.
The series of sculptures commemorates the history of Little League with twelve individual statues, each depicting different eras in baseball with period uniforms including details from the 2000's, the '40's and '50's – even patches from the league's very first sponsors – embracing the diversity and timelessness of a sport played around the world. It has become an icon representing Williamsport's proud Little League history.