South Williamsport – Little League International takes safety seriously, for the players, volunteers, and fans alike. In 1995, Little League established the A Safety Awareness Program (ASAP), to encourage local Little League programs to create safety plans specific to their facilities and league. 
With the support of Musco Sports Lighting and AIG Insurance, Little League recognizes those leagues who go above and beyond with their ASAP plans each year. 
At an annual luncheon during the Little League World Series, the top league from each of the five United States regions are recognized for their participation in the ASAP program, with the runner-up receiving a donation towards their league. Little League District Administrators are also recognized for their work in helping local leagues create their ASAP plans.
This year, the 10 leagues receiving recognition are:
Central Region:
Blaine Area Little League (Blaine, Minnesota)

Flat Rock Area Little League (Flat Rock, Michigan)
East Region:
HTRBA Little League (Hamilton, New Jersey)

Fulton Little League (Fulton, New York)
Southeast Region:
West Boynton Beach Little League (Boynton Beach, Florida)

Gate City Little League (Gate City, Virginia)
Southwest Region: 
Brazos Little League (Wallis, Texas)

Westbury American Little League (Houston, Texas)
West Region:
Concord American Little League (Concord, California)

Cambrian Park Little League (San Jose, California)
Concord American Little League was named the National ASAP Award Winner and received a Musco Light Structure Green™ lighting system for a 200-foot field for the honor.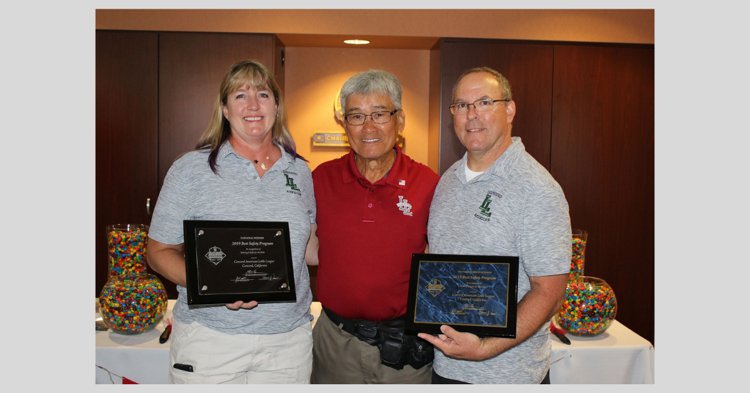 ASAP encourages Little League volunteers to submit details of successful safety programs that have been adopted in their league so ideas can be shared nationwide. The program enables local leagues to share concepts and methods of addressing safety issues and help provide possible solutions to safety concerns. 
Since the inception of the ASAP program, the number of injuries reported has been reduced by 80 percent and an all-time high of 93 percent of all Little League programs in the United States submitted ASAP plans this year.
For more on ASAP and how your league can get involved and have a chance to win an ASAP Award and a new Musco Light Structure Green lighting system, visit LittleLeague.org/ASAP.