Northcentral Pennsylvania's state representatives were split in their opinions this week after Governor Tom Wolf's budget address to the General Assembly.
Wolf called upon Pennsylvanians to imagine a better commonwealth – one with a stronger workforce, better schools, safer communities, and more opportunities for everyone – and then laid out an ambitious agenda for his 2020-21 budget that moves Pennsylvania toward that vision.
Related reading: In annual budget address, Wolf promises to boost employment opportunities, take on gun violence
"This year, I believe we have an opportunity to make enormous progress towards delivering on William Penn's vision for what Pennsylvania could be," said Governor Wolf. "After five years of tough decisions and necessary investments, we have guided our commonwealth out of crisis and put Pennsylvania back on a path to prosperity. But we have a long way to travel."
Some of the highlights Wolf's budget proposal includes heavy investment in public schools and early childhood education, as well a new workforce initiative to prepare more workers for in-demand jobs. Wolf proposed a new scholarship program to help students in the State System of Higher Education avoid crushing student debt.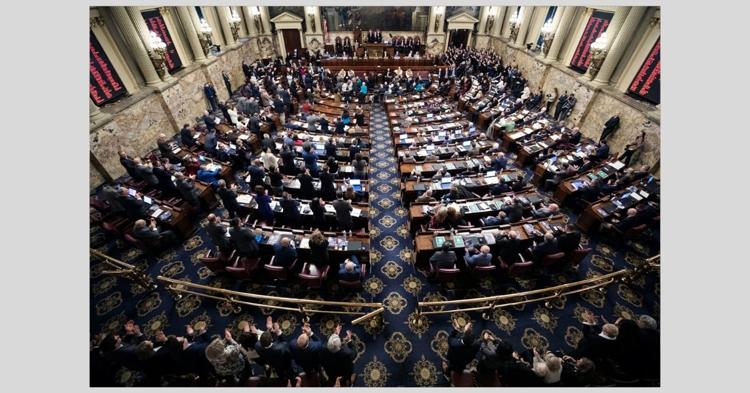 House Democratic leaders praised the 2020-21 budget proposal, saying it closely tracks the Democratic Caucus' own policy agenda, the Plan For Pennsylvania.
"Governor Wolf is showing the way to make Pennsylvania a better place to live, learn and work," said Democratic Leader Frank Dermody. "House Democrats are matching his vision with our plan for affordable health care, quality schools, good jobs, a safe and healthy environment, and justice for all people."
State Rep. Scott Conklin (D-Centre) agreed: "This budget is really good news for all Pennsylvanians. We have the opportunity to invest in our youngest children, especially through an expansion of full-day kindergarten, providing a wonderful opportunity for them to engage and learn at a critical time of their development. In addition, the governor's proposed budget will make it easier for our older students to receive a college education, without having to go into significant amounts of debt.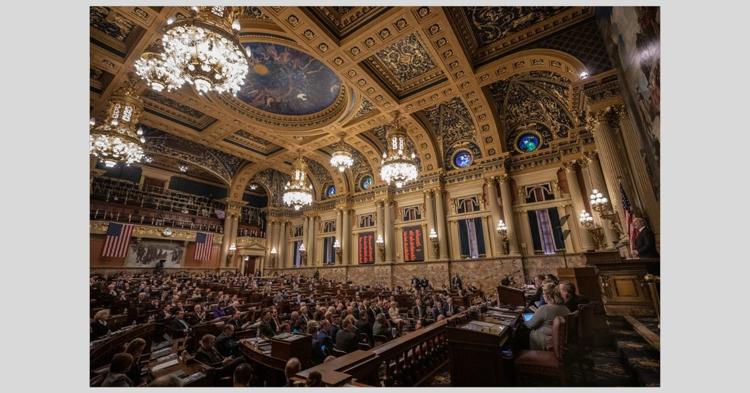 On the other side of the budget, House Republican leaders viewed the governor's call to increase state spending by $2 billion for the fiscal year 2020-21 as irresponsible.
"From high-achieving, safe schools, to growing jobs and providing opportunities for every Pennsylvanian to thrive in family-sustaining careers, we share many of the same goals Gov. Tom Wolf talked about today. However, we believe that the best way to achieve these goals and turn them into a reality for all our citizens is not just with new government programs, more spending and additional debt. Every Pennsylvanian sets a budget and must live within the means of that spending plan. It is time for state government to do the same."
State Rep. Tina Pickett (R-Bradford/Sullivan/Susquehanna) reacted to the governor's $36 billion spending plan saying "The governor is once again calling for more spending, more taxes and more debt, but that never results in creating jobs and improving the economy. To make our state successful, we need to provide a profitable business atmosphere that retains and attracts employers."
Sharing similar thoughts to his colleagues, State Rep. David Millard (R-Columbia) said "there are some points of the budget proposal that I am very glad to see. Funding for mental health services would certainly help those affected by Pennsylvania's opioid crisis, and increased funding to state-system education would ease the burden on Pennsylvania's students," said Millard.
"I am a product of the state-system, and I've seen firsthand how beneficial it can be to a young person's future. Unfortunately, I've also seen the massive toll that student loan debt can have on that same future," he continued."We need to fund these important systems, all while remaining fiscally responsible and placing as little burden as possible on the taxpayers. I am committed to working to do my part in producing the Pennsylvania state budget and I look forward to another opportunity to work together for a timely finalized product."
You can click the follwing link for more details on Governor Wolf's budget address to the General Assembly.