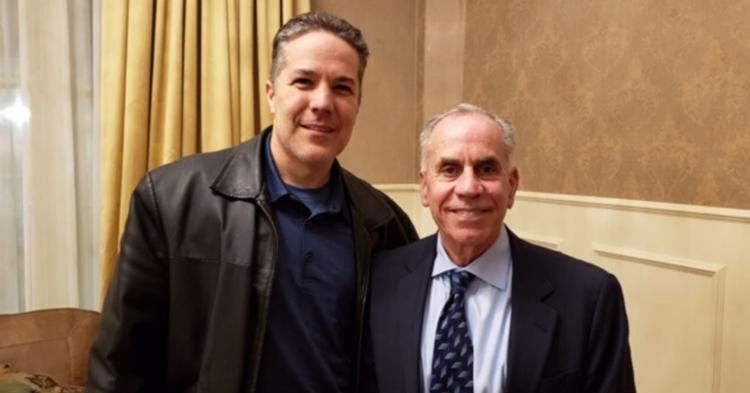 Even at 63-years-old, Tim Kurkjian still talks baseball with a boyish exuberance. Wednesday night at the Genetti Hotel in Williamsport, Kurkjian was one of the baseball celebrities as part of the Crosscutters' annual Hot Stove Banquet. However, this year's exuberance was somewhat muffled.
Usually the hot stove talk centers around free agent signings, blockbuster trades, and which teams could be sleepers in the upcoming season. This year, the baseball world is focused on more disheartening topics.
Locally, the possible contraction of 44 minor league teams (including the Crosscutters) leaves all fans and personnel uneasy. Kurkjian is bewildered by the whole idea. "Having covered the minor leagues for two years, I know how much these teams mean to the towns they're in. I don't think the people who proposed this contraction truly understand that," he said.
More recently, the baseball world has been engulfed in the fallout from a sign stealing epidemic. While sign stealing has forever been part of the sport, the use of technology, including cameras and video has been fervently outlawed. "(Commissioner) Rob Manfred essentially wrote a law that said 'don't do it or you're going to pay,' and some teams did it anyway," Kurkjian said. However, he thinks it might not be over. "I've had people tell me that lots of teams do it, at least to some degree. So maybe they'll be more names. We'll just have to wait and see."
When the conversation turns back to the actual game itself, though, Kurkjian's smile immediately returns. He thinks the Yankees are the team to beat in 2020, that Joe Maddon quickly turns the Angels around, and that the White Sox may be a lot better than people expect. He talked about his need to see all 32 teams in spring training again, and how Bryce Harper messed up his travel plans last year when he took so long to decide where he was going to sign. He even explained how people stop him all over the country and talk to him about his regular segment on the Dan Le Batard (radio) show.
But it's the stories of the game that brings this veteran journalist so much joy. "I just talked to Greg Luzinski, and he told me about ten stories that I'd never heard and I laughed at every one."
In all the moments of his long career on the baseball beat, Kurkjian's favorite wasn't an All-Star Game and it wasn't a World Series. It was a regular game broadcast, when he and his partner were joined by Hank Aaron, and the one-time home run king sat in for an hour and a half, telling stories of yesteryear.
What stories will carry the baseball season of 2020? In a couple months we'll find out, and there's a good chance Tim Kurkjian will be the one telling them.
And if you're a baseball fan, the Crosscutters' Hot Stove Banquet should be on your calendar every January. It's a fantastic event.