Centralia, Pa. – One of Pennsylvania's most popular unofficial tourist attractions, "Graffiti Highway" in Centralia, was shut down Monday when dump trucks began filling in the road with dirt. The highway, which is private property with posted no trespassing signs, has seen an increase in visitors since the COVID-19 crisis began.
The owner of the abandoned highway, Pitreal Corp., a subsidiary of Pagnotti Enterprises, Inc. out of Wilkes-Barre, hired Fox Coal Company to bring in truckloads of dirt on Monday to cover the highway.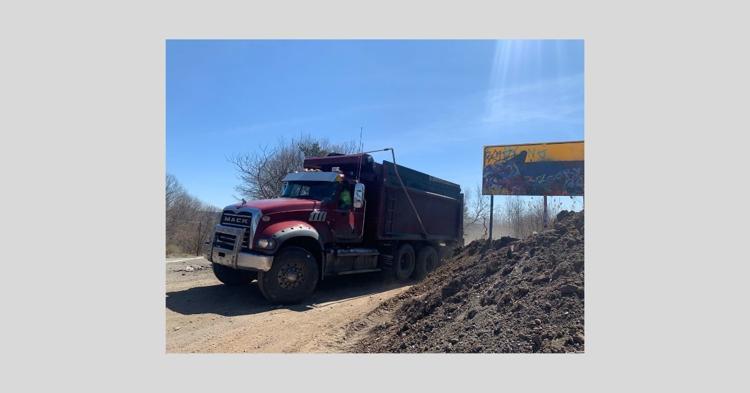 The three-quarter mile stretch of highway located in a former coal mining area of Columbia County was once part of Route 61. It closed in 1993 due to damage caused by an underground mine fire that has been burning in Centralia for more than 50 years, according to the Pennsylvania Department of Environmental Protection.
Pennsylvania State Police in Bloomsburg covers the area, but a spokesperson on Wednesday said they had no comment on the situation.  PSP has been patrolling the area for trespassers.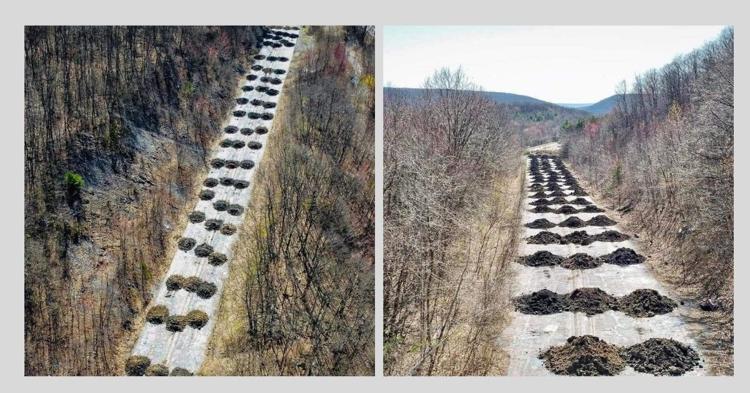 Though the state has determined the road to be dangerous, it did not stop hundreds of people from coming to the area to visit. In recent weeks, visitors came from other parts of Pennsylvania as well as New York, New Jersey, Maryland, Delaware and Massachusetts, according to a report from the Republican Herald of Pottsville. Some of these areas, including New York and New Jersey, have high case numbers of COVID-19. A number of these states, along with Pennsylvania, are under a stay at home order.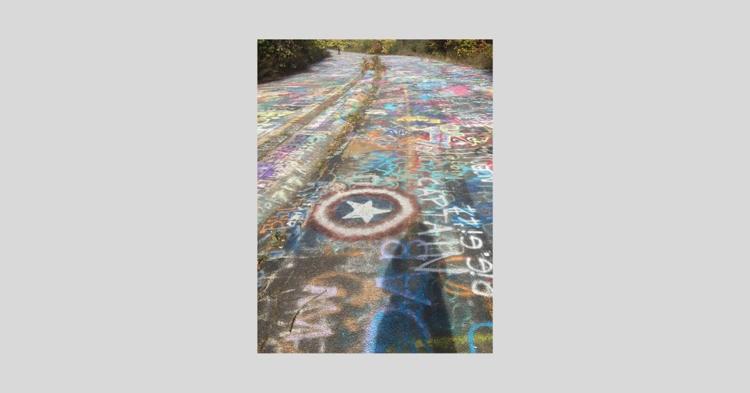 The weather was temperate the last few weekends and visitors drove in on all-terrain vehicles and motorcycles, while others walked in. State police and local fire companies were called to the area several times, including once for a report of a bonfire people started on the road, according to the Republican Herald. A video of an ATV nearly flipping over on the highway went viral last week on social media. Gatherings of people on the highway reportedly reached up to 200 on some days.
The borough of Centralia, which once had a population of 1,200, has had a fire burning underground since 1962. Officials in the borough started a fire to clean up a trash dump, but it ignited one of the coal seams that runs under the town. Since then, smoke has been seen coming out of fissures on the abandoned stretch of Route 61. Many residents moved out of the town, making it a "ghost town." In 1992, the state eliminated Centralia's zip code and condemned remaining buildings. Today, there are seven households left in the town, according to History Channel's website.