A three-alarm fire burned at Penn Recycling on Trenton Ave. in Williamsport yesterday, causing a plume of smoke that residents commented on seeing for miles.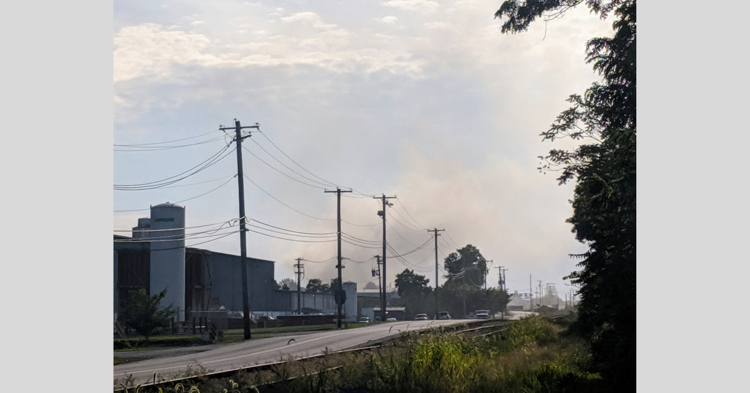 The Williamsport Bureau of Fire along with FMA has issued an air quality advisement for areas down wind of the fire scene. "At some times wind direction changes forcing smoke and related odors to drift considerable distances," the Bureau said in a report.
"We are not able to obtain what hazards may have been contained within the smoke plume but if can be quite unpleasant if you are caught in it," the release continued.
Fire supression efforts continue this morning, with fire personnel and employees of Penn Recycling working diligently to extinguish the fire.
The fire started around 2:30 p.m. Monday in a debris pile of scrap that officials describe as the size of a football field and four stories high. 
An investigation continues. Trenton Avenue was closed Monday as firefighters battled the flames and remains closed today. Traffic will be an issue for the morning commute in Newberry.