Williamsport – UPMC Susquehanna recently broke ground for the new UPMC Hillman Cancer Center in Williamsport. This $13 million multi-phase project will take place over the next two years. 
The expansion will transform the center by adding 10,000 square feet of space with a new patient-centric footprint. A significant portion of the center's existing exam rooms, offices, and support staff areas will be expanded and renovated to accommodate new physicians and advanced practice providers, and the expansion of cancer care services in Williamsport. 
The UPMC Hillman Cancer Center in Williamsport cares for more than 120 patients every day and sees more than 1,250 new patients every year.
While the facility expansion will enhance patient care in the upcoming years, patients of the UPMC Hillman Cancer Centers in Williamsport and Wellsboro received more immediate support through a recent donation of comfort items like blankets and notes of encouragement thanks to Blaise Alexander Subaru and The Leukemia & Lymphoma Society.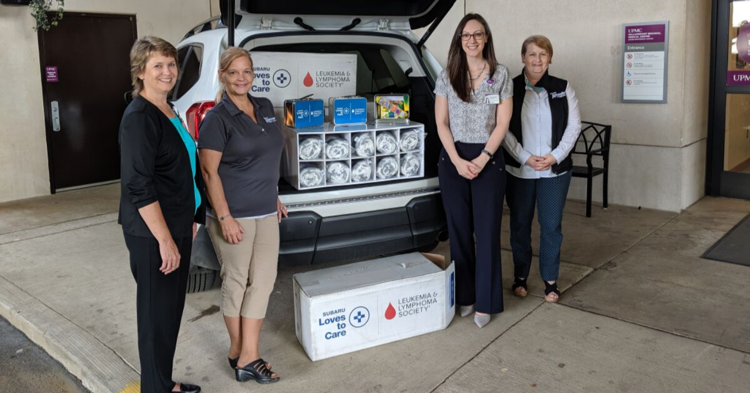 This is the third year that the organizations partnered for their donation.