Consumers should get in the habit of checking yet another food label. Hard boiled eggs are on the FDAs list of recalled foods due to threat of Listeria.
On December 23, Almark Foods expanded a voluntary recall to include all hard-boiled eggs processed at its Gainesville, Georgia facility. The initial recall included bulk hard-boiled eggs sold in pails, but now includes products packaged for sale at retail level. The products that are subject to recall have a "best if used by" date through March 2, 2020.
Seven people in five states have become ill from Listeria contamination so far. Symptoms of mild listeriosis, an infection from Listeria bacteria, include fever, muscle aches, nausea, vomiting, and diarrhea. More severe symptoms may include headache, stiff neck, confusion, loss of balance, and convulsions. People infected with Listeria monocytogenes may start to see symptoms in a few hours or as long as two to three days after eating contaminated food. Listeria infections can be especially dangerous during pregnancy, as the bacteria can increase the risk of stillbirth or miscarriage.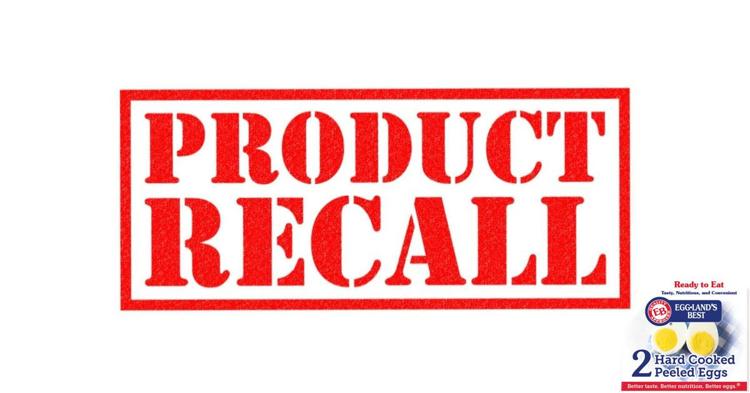 Recalled products made with the recalled eggs include Trader Joe's egg and potato salads, Great Americal Deli egg salad sandwiches, Diebergs Market products, and Reichel Foods' "Pro2Snax to the Max" products.
In addition, retail hard-boiled egg products sold under these brands are under recall:
7 Select
Almark Foods
Best Choice
CMI
Dairy Fresh
Deb-El
Eggland's Best
Everyday Essentials
Farmers Hen House
Food Club
Fresh Thyme
Giant Eagle
Great Day
Great Value
Inspired Organics
Kirkland Signature
Kroger
LIDL
Lucerne
Members Mark
Naturally Better
Nellie's
O Organics
Peckish
Pete & Gerry's
Rainbow Farms
Rembrandt Foods
ShopRite
Simple Truth Organics
Sunshine
Vital Farms
Wild Harvest
You can view a more detailed list of specific products here. If you have any of the products that have been recalled, the FDA advises throwing them out.
The investigation into this outbreak is still ongoing.