Users of all-terrain vehicles (ATVs) will soon be able to explore new trails across the state of Pennsylvania. Five different projects in several counties will provide ATV riders with over 150 miles of new terrain to travel.
The projects are being supported by separate grants provided by the Pennsylvania Department of Conservation and Natural Resources (DCNR) ATV grant program. The total funding for all the projects is just shy of $650,000.
DCNR Secretary Cindy Adams Dunn says, "The funds are generated when ATVs are registered and are then put back into increasing opportunities for this outdoor recreation."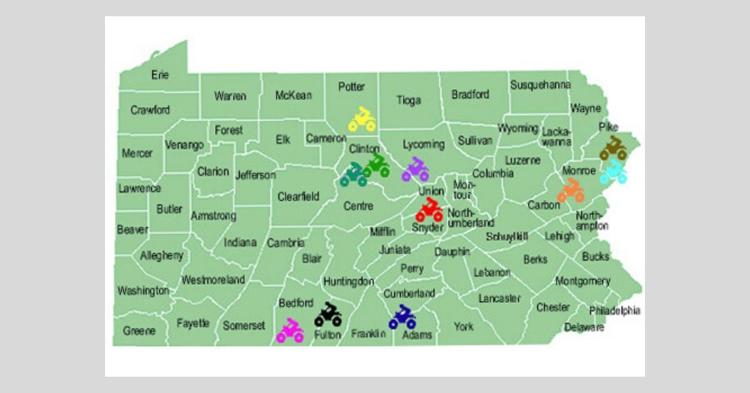 By county, the grants and projects are:
Cambria and Clearfield counties – Rock Run Recreation Inc., $121,300, to buy equipment to build and maintain about 140 miles of trail at Rock Run Recreation Area in Chest Township.
Lawrence County – Mines and Meadows LLC, $390,600, to help buy about 213 acres in New Beaver Borough for the expansion of Mines and Meadows ATV Park.
Luzerne County – Earth Conservancy, $62,000, for a feasibility study for an ATV facility in Newport Township.
Northumberland County – Northumberland County Anthracite Outdoor Adventure Area Authority, $19,000, to develop about 4 miles of trail on the Western Reserve of the AOAA in Coal Township.
Susquehanna and Wayne counties - Northeast Pennsylvania Sno Trails Inc., $54,400, to prepare a trail study for the development of about 13 miles of the former Ontario and Western Railroad corridor for ATV use.
For more information on current ATV trails offered in the state of Pennsylvania, follow this link to the Pennsylvania Department of Conservation & Natural Resources.