Amusement Today is the world's leading source of information about amusement, theme, and water parks, recognizing attractions each year with their "Best of the Best" nominations, calculated from an international poll. What results are the coveted Golden Ticket awards.
Knoebels Grove in Elysburg, Pa., routinely shows up in their nominations, and they rode through the summer 2019 season on their Golden Ticket wins from 2018.
The publication rates "bests" in 23 categories, from food to cleanliness, friendliness to exhilarating coasters. The awards, presented each September, highlight the fan favorites across the country and the world. 
Knoebels scored a Golden Ticket in two of the 23 categories, including Best Food, beating Dollywood in Pigeon Forge, Tn., and Best Wooden Rollercoaster, naming the Phoenix as the top wooden coaster in the world.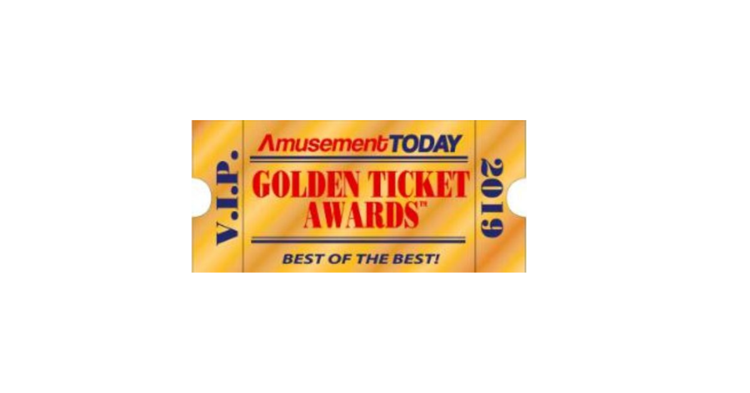 The overall Best Amusement Park was Europa Park in Rust, Germany, which has bested Cedar Point in Sandusky, Ohio, for the last five years. Cedar Point held the title for 16 years prior to 2013, when Europa Park took over the top spot.
Knoebels Grove is unique from other amusement parks in many ways: free parking, free admission, the grove atmosphere with its tall trees and abundant shade, and rich history. The land on which the amusement park now sits was purchased in 1828 by the Rev. Henry Knoebel for $931. The park launched on July 4, 1926 with the Crystal Pool, Merry-go-round, and a few food stands to get it started. 
Today, the park covers 45 acres; boasts 64 rides; offers games, arcades, gift shops, and entertainment; and has 34 restaurant options, from sit-down establishments to snack stands. 
The 2019 Golden Ticket winners will be announced by Amusement Today on September 7 at the 22nd Annnual Awards hosted at Silverwood Theme Park in Athol, Id., and whether they win another Golden Ticket or not, most locals will say Knoebels is this region's ticket to fun.
The park is open for the remainder of the summer through September 22. October features the Covered Bridge Festival and Hallo-Fun, a "spooktacular place for ghosts and ghouls of all ages."