A new health and wellness business is bringing big city opportunities to Lycoming County. Infinity Wellness & Hydration Bar in Muncy offers vitamin injections, IV hydration therapy, pulsed electromagnetic therapy, and more.
The owner and founder, Desiree Losell, made a jump from nursing to alternative health treatments in December of 2021.
Losell, a nurse for about 10 years in a number of settings, felt she had lost her way in the occupation. "You give all of yourself and sometimes don't feel like you actually are helping anyone. So the hospital was a little bit overwhelming. So I decided to venture out," she said.
Losell started with pulsed electromagnetic therapy for animals, then she decided to treat a few friends; by May, the idea had taken off to the point of contracting another nurse for help.
"I was just looking for what other opportunities can I provide in this area that we don't already have," Losell said.
"Medications that you take routinely can actually deplete your body of essential vitamins and minerals and actually cause the side effects that you may have never known about. Brain fog or GI upset. They can contribute to that. So there's so much that people don't know about just vitamins in general, that I feel like we could help teach the community about."
The idea of expanding her offerings and creating a brick-and-mortar location came soon after. In June, Losell started to research extensively, take multiple courses on vitamin injections, and found a physician to collaborate with. The plan only took a few months — from June to a September opening.
Business is booming already: they saw up to 50 patients in the first three days open. Group events will be offered in the future.
"I'm getting back the rewarding feeling that I was missing," Losell said.
When it comes to selecting treatment options, pulsed electromagnetic therapy is recommended to help with overall health and wellness, decrease inflammation, aid muscle recovery, promote circulation, and help with wound healing and pain management.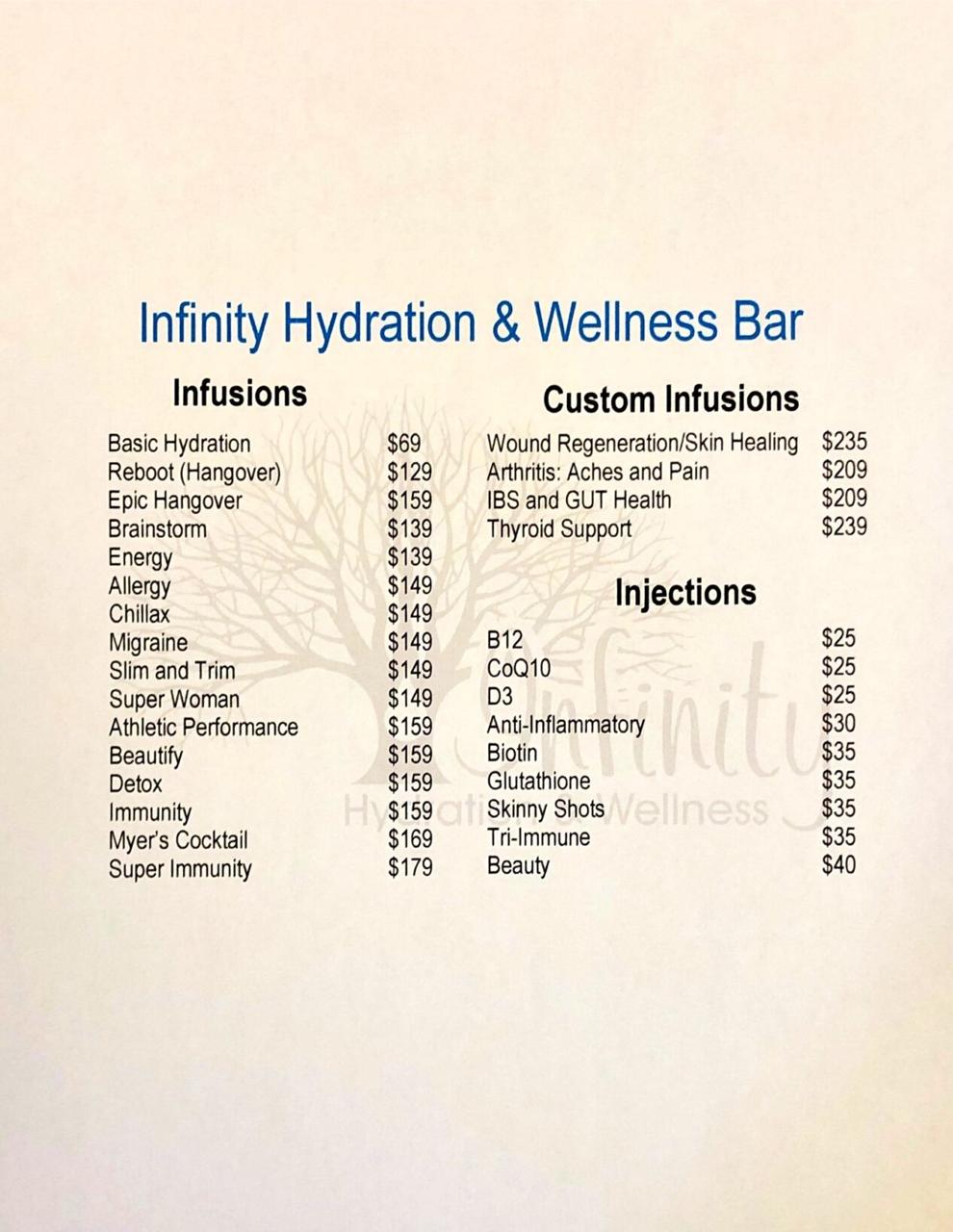 The treatments can also help with energy levels, sleeping, metabolism, among other health topics. One treatment option, glutathione, targets the symptoms of chronic Lyme Disease.
To start the process, patients fill out an intake form detailing past medical history, medications, allergies, and what they are looking for to promote overall health.
The physician reviews their medical history and sets up a plan for the patient. They then offer a set of recommendations to the nursing staff. The timing of treatments will vary depending upon the type of injection and patient background.
The treatments are not covered by insurance, but a health savings account can apply.
The new business will hold a ribbon cutting ceremony and open house on Sept. 29 from 5:30-7 p.m. Details can be found on their facebook page.