There were a lot of lights shining bright on Friday night of Nov. 4,  at the sixth annual Shine a Light on Lung Cancer event hosted by UPMC Susquehanna at the Hillman Cancer Center of Divine Hospital, who was awarded the 2018 Outstanding Achievement Award by the Commission on Cancer.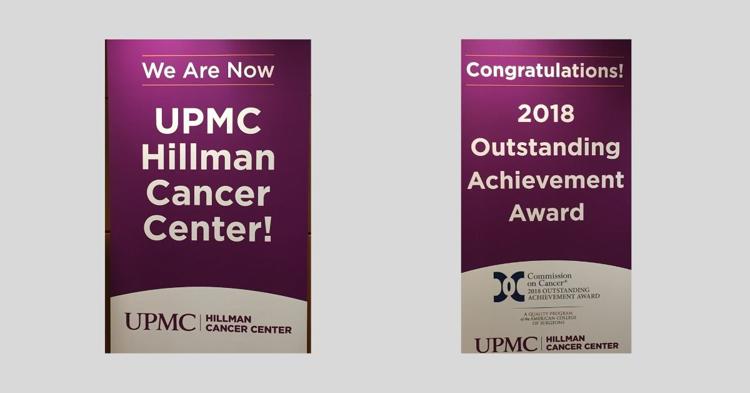 The event is held nationwide as part of the November cancer awareness month,  at different health care facilities and hospitals, "to provide the community with education, inspiration, and support for those impacted by lung cancer and those at risk— from survivors and those newly diagnosed to loved ones and healthcare professionals." Laurie King, social worker and patient navigator at the Hillman Cancer Center, who orchestrated the ceremony stated that the event is so crucial to the citizens in our area, because it provides, "education, hope, and support to the community."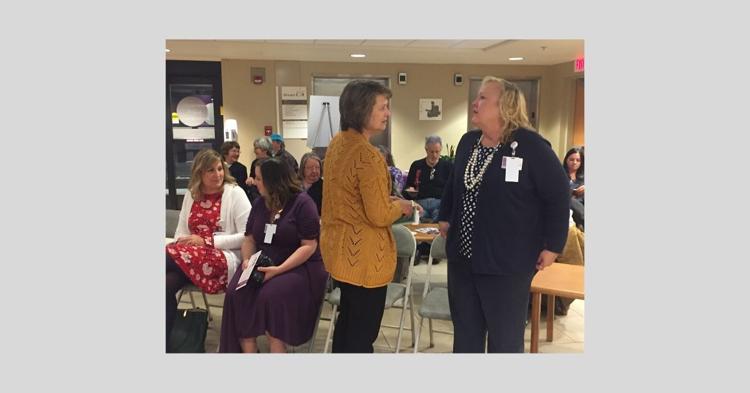 Again placing an emphasis on education, Pulmonologist, Ganga Ranasuriya stressed the importance of educating the public on the causes and severity of lung cancer, proclaiming, "Lung cancer is the leading cause of cancer related death in the U.S, causing more casualties than breast, colon, and prostate cancers combined."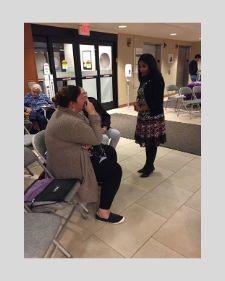 Her hope is to increase smoking cessation because, "if the number of people who smoke decreased, we could make a big dent in the number of diagnosis we have each year." 
Along with education, another major goal of the event was to provide hope and inspiration by gathering the community together, and to bring light to those struggling with lung cancer; Chris Jenkins was that light and inspiration in the room that provided that hope. As a patient battling lung cancer, Jenkins shared her experience of struggle, loss, pain, and hope. 
Jenkins has been on both sides of a cancer diagnosis. Her husband died in March of 2018 from bone cancer, and she received her diagnosis of lung cancer in October of 2018. For both of these reasons, Jenkins "wants to be shining the light on lung cancer in this area."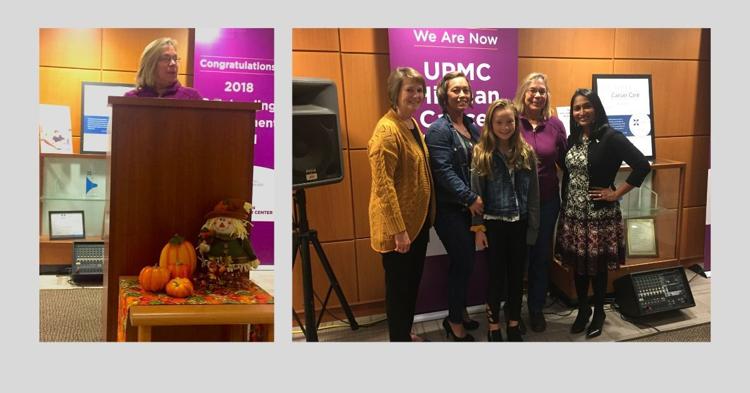 With her daughter and granddaughter in the audience, Jenkins gave a heart wrenching and heartwarming speech of the process she and her family have been through and are continuing to go through. Advocating for others to get a low dose CT scan, and not just an X-ray, she spoke with great passion on how, although any cancer diagnosis is devastating, her story could have been much worse if she had not received the more thorough scan. Jenkins concluded her speech by encouraging everyone to "push through it and keep smiling because I have a lot to live for and I plan on doing just that."
The event concluded with a group gathering in the Healing Garden that sits just below the oncology department, which allows the patients to overlook the beautiful array of flowers in the summer and an assortment of lights in the colder months. Jillian Garman, manager of the lung center, marveled at the, "relaxing environment that is provided to patients during a very rough time in their lives." As everyone gathered in a circle to show the importance of bringing the community together, flashlights were shone into the sky, in unity, to shine the light on lung cancer and a light into one another's lives.