On Wednesday, Geisinger St. Luke's Hospital officially opened its doors in Orwigsburg, Pa. The opening carries major significance: this is the first Pennsylvania hospital co-owned and co-built by two different health care organizations, Geisinger and St. Luke's University Health Network. This is also the first new hospital to open in Schuylkill County in more than 90 years.
"The community has watched two health care organizations come together on this amazing project, and we couldn't be more excited for the hospital to be open and to advance care in this community," said Geisinger St. Luke's Hospital President Gabe Kamarousky. "Advancing care together and improving our community's health isn't just our message — it's our mission and our commitment to our friends, neighbors, patients, providers, and our staff."
The 130,000-square foot, 3-story facility is a $72 million investment in the greater Orwigsburg community. At least 250 employees have been hired, with recruitment ongoing for some positions. Almost 2 million pounds of American steel were used to erect the facility, and 80 miles of cable (25,000 linear feet) is neatly tucked away inside the walls of the building to help make the medical equipment and IT systems work seamlessly.
The hospital's Emergency Department opened to patients at 8 a.m. on Wednesday. The facility will eventually have 80 beds, but opened with 30, including 15 in the Emergency Department and 6 in the intensive care unit. Additional inpatient beds will be added according to demand. The facility features two surgical bays, with plans to expand to four bays. All patient beds and rooms are private.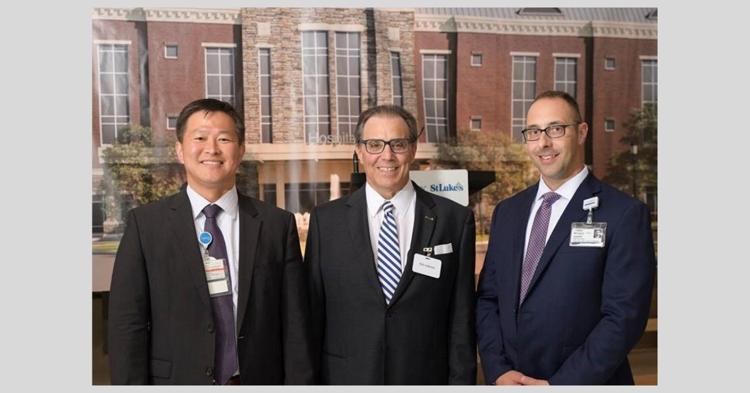 In addition to the Emergency Department and intensive care unit, the hospital will offer cardiology, gastroenterology, general surgery, gynecology, nephrology, neurology, orthopedic surgery, radiology, and urology services. It also features a helipad for Geisinger Life Flight. The services available in the hospital will complement the existing services provided by the many local providers as well as the Geisinger and St. Luke's primary and specialty care clinics in Schuylkill and Berks counties.
"When you add a facility like this to the health care services our organizations already offer in this area, we can make care more accessible and affordable," said Jaewon Ryu, MD, JD, Geisinger president and chief executive officer. "When we do that, we know we can improve health, and Geisinger and St. Luke's want to be the resource for improving health here. We also have 28,000 Geisinger Health Plan members in this area, and now they will have easier access to care."
Earlier this month, more than 3,000 community members attended an open house to tour the hospital.
A medical office building is also under construction on the hospital campus and will include space for additional specialty care services.