The Blues Bash is back at the Pajama Factory this coming Monday, December 30, for the eighth time.
The Blues Bash benefits AIDS Resource, a nonprofit that has offices and provides services in Williamsport and State College.
The lineup for the 8th annual Blues Bash includes 2CV Jazz Trio, Stacia Abernatha, Sean Farley, David Lynn, Jonah Gregory, along with the Gabe Stillman Band, Billy Price and Jimmy Britton of the Billy Price Band, and The Nighthawks.
"Any chance to play with (The Nighthawks) is special," Stillman, who will be bringing his full band this year, said. "I'm looking forward to another exciting blues bash with The Nighthawks as well as all of my other friends on the bill. I'll be making an exciting announcement during my band's set. Don't miss it!"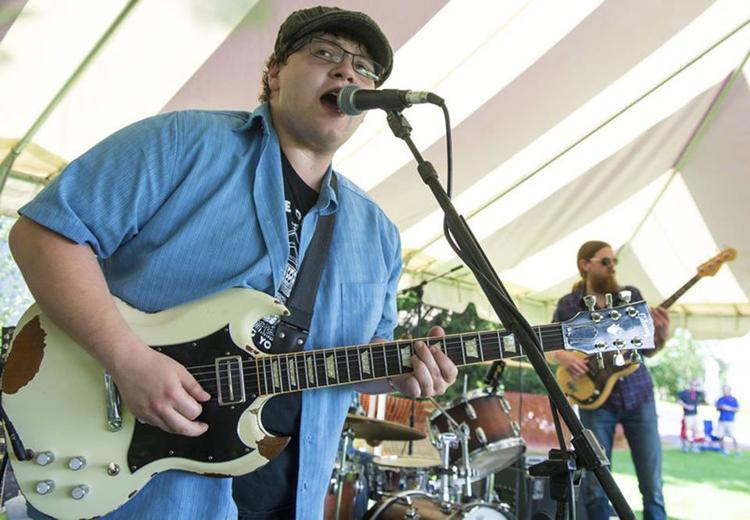 The Nighthawks' music is rooted in hard Chicago blues, with the harp stylings of long-time band member Mark Wenner providing a sonic trademark for the group, which has been recording since the early '70s.
Abernathia, Farley, and Lynn will be playing a "a special mash-up" set, Abernathia told NorthcentralPa.com. "I play in a duo with Sean Farley, and so does David Lynn. The three of us put a set together special for the bash." Jonah Gregory will also be sitting in with the group.
Abernathia said she has lots of bluesy originals lined up for the set, along with one cover. She'll also be sitting in on Billy Price's set.
"There will be some special guest collaborations," Abernathia said, "and all the proceeds go to the charity ... There's room to dance and room to sit. It's very chill.
The Pajama Factory hosts this year's Blues Bash again, at 1307 Park Avenue.
Tickets are $25 in advance. $35 at the door. $40 for VIP reserved seating. Tickets are available online and at Franco's Lounge and Way Cool Beans.
Doors for the 8th Annual Blues Bash open at 5 p.m.  Show begins at 6 p.m.
Bullfrog Brewery will be serving beer and cider, with food trucks also onsite for the night.