The Uptown Music Collective is preparing for what they say is a spectacular 2019-2020 performance season. The group is celebrating its 20th anniversary in April of 2020, and they intend to make this milestone memorable with an amazing set of performances.
The Collective's 2019-2020 performance season starts on November 15 and 16 beginning at 7:30 p.m. with a tribute to Aerosmith, which will be reaching their 50th anniversary as the Uptown Music Collective celebrates its 20th. In honor of these two very special occasions, Walk This Way: The Music of Aerosmith will be performed at the Community Arts Center and will include Aerosmith's greatest hits such as Sweet Emotion, Dream On, Love in an Elevator, I Don't Want to Miss a Thing, Last Child, Back in the Saddle, and many more.
"As a kid, I 'borrowed' my sister's coolest albums, three of the most important of which were the albums Aerosmith, Get Your Wings, and Rocks," said Dave Brumbaugh, UMC Executive Director. "To this day I still feel the same sense of magic when I listen to those albums. They contain some of the greatest rock riffs of all time, coupled with the amazingly expressive voice of Steven Tyler, and some of the greatest songwriting in rock and roll. I am very excited to see our students take this music to the stage. They are possibly even more excited about this show than I am, and are literally going to explode onstage. I guarantee you, this is a don't-miss event."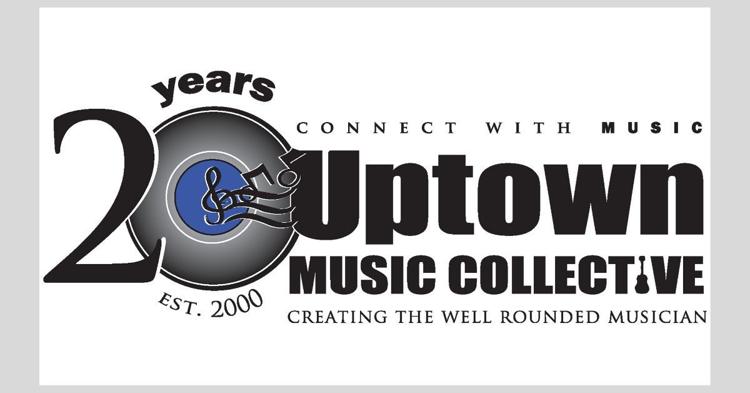 Walk This Way: The Music of Aerosmith will feature Collective students who have been diligently preparing for this event for over two months. Along with the live music, there will be a professional grade light and sound show organized by the students themselves.
As with all UMC performances, the students are not only performers but also directors of the show. There is a group of younger students called "Tech Monkeys" who will serve as stage technicians and spotlight operators. The cast for the show is drawn from the Uptown Music Collective's much-heralded Special Performance Group 1. The students have set a goal to get over 1500 people to see the show over its two-night run.
"I've always been into Aerosmith," said Molly Chapman. "I love their stage presence, their energy, and I can't wait to emulate it on the CAC stage. It's going to be an amazing show, totally fitting to kick off our performance season!"
This show is directed by Uptown Music Collective Senior, Cade Palmatier (Jersey Shore Area H.S.), and Junior, Andrew Head (Montoursville Area H.S.) along with a leadership committee that includes UMC students Leah Batman (Lewisburg Area H.S.), Ashlyn Bird (WAHS), Bailey Rae Briggs, Izzy Brumbaugh (WAHS), Molly Chapman (Montoursville Area H.S.), Gabreon Godin (WAMS), Cece Lutz, Gavin Paulhamus (Hughesville Area H.S.), Sofia Pinsky (Loyalsock Township H.S.), Kenni Powell (Jersey Shore H.S.), and Maggie Stillman (WAHS).
Tickets for the performance are $15.00 in advance and $20.00 on performance nights. Advance tickets are only available through the Community Arts Center (Box Office, Website, & App).