Williamsport – It's been almost two years since Jedi moved into the Lycoming County Courthouse, but it seems like he's always been here, says county Judge Joy McCoy. 
McCoy was a champion of bringing Jedi to the courthouse as it's facility dog. He now serves, and lives, with Jerri Rook, McCoy's executive secretary who also serves as Jedi's handler.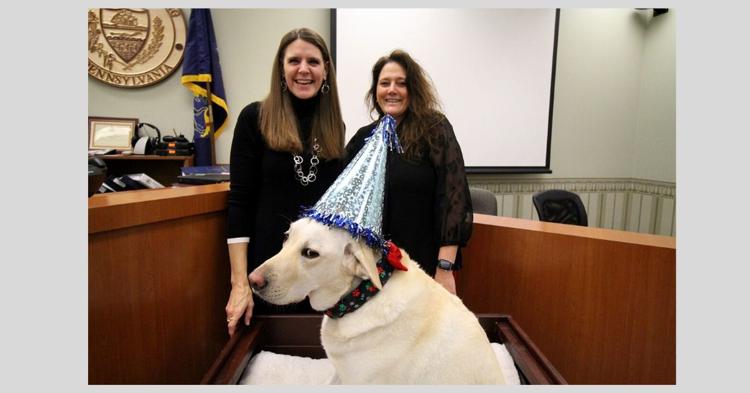 Dec. 18 was Jedi's 4th birthday and courthouse staff, visitors and friends showed up to make him a card, eat cupcakes and pet the pooch.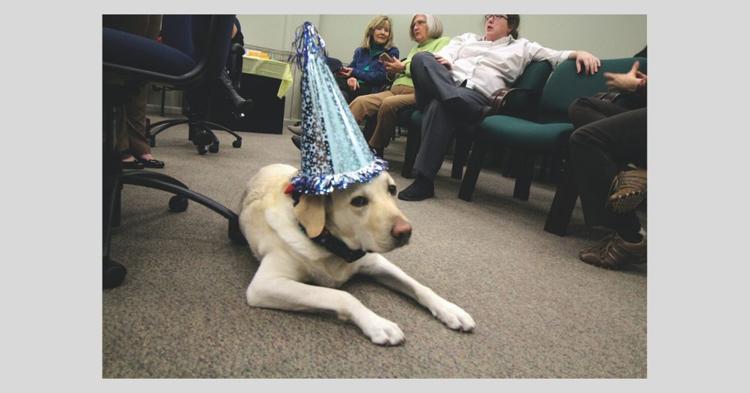 Jedi is a familiar face to most of the courthouse's staff and visitors. He provides…
Read the whole story on On the PULSE