Warrior Run High School's drama club is putting on "Radium Girls" November 14, 15, and 16 at the Warrior Run High School auditorium at 7:30 pm. each night. This production, directed by Elizabeth Snow, gives the students a chance to reach new personal depths in their performing. The story tackles serious and mature issues such as betrayal, corrupt corporations, love, and death. 
"Radium Girls," a synopsis from "Dramatic Publishing" 
"In 1926, radium was a miracle cure, Madame Curie an international celebrity, and luminous watches the latest rage—until the girls who painted them began to fall ill with a mysterious disease. Inspired by a true story, Radium Girls traces the efforts of Grace Fryer, a dial painter, as she fights for her day in court.
"Her chief adversary is her former employer, Arthur Roeder, an idealistic man who cannot bring himself to believe that the same element that shrinks tumors could have anything to do with the terrifying rash of illnesses among his employees. As the case goes on, however, Grace finds herself battling not just with the U.S. Radium Corporation, but with her own family and friends, who fear that her campaign for justice will backfire."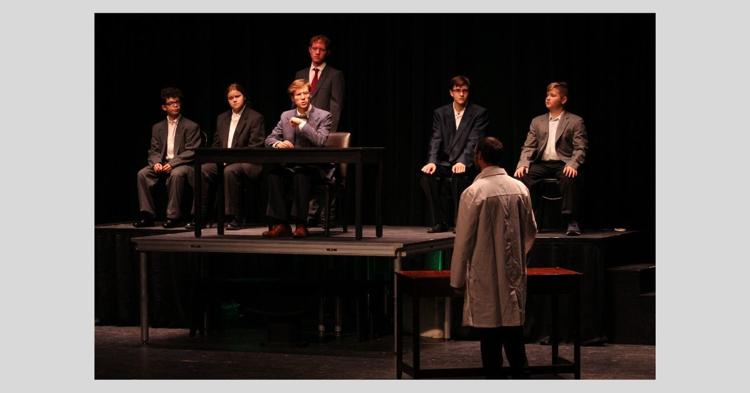 Cost for the show is $5. This performance is recommended for audience members age 10+.
"Radium Girls" is directed by Elizabeth Snow, student Director- Maddy Masser. Cast (in alphabetical order):
Kayleigh Bausinger
Liam Boyer
Kat Brady
Chris Emery
Bekah Fetterhoff
Spencer Fogelman
Dawson Frederick
Meredith Gardner
Ashley Groover
Gavin Hormell
Cameron Kline
Ryan Mattox
Kaitlyn Meule
Adam Mutschler
Emma Podobinski
Kelsey Shrawder
Emily Yoder