The Watsontown Police Department, in conjunction with the Police K9 Project and the Northumberland County District Attorney's Office, are inviting all Northumberland County students in grades 6-12 to participate in a logo design art contest. The department announced the art contest in a Facebook post.
The winning Police K9 Project logo will be used in a variety of ways, including on their upcoming K9 T-shirt fundraiser.
The Police K9 Project is a registered 501 (C) (3), non-profit organization created to fund the Watsontown Police Department's Police K-9, Mariska. K9 Mariska is a (non-bite) narcotics detection dog, who serves Watsontown and all of Northumberland County through the District Attorney's Office.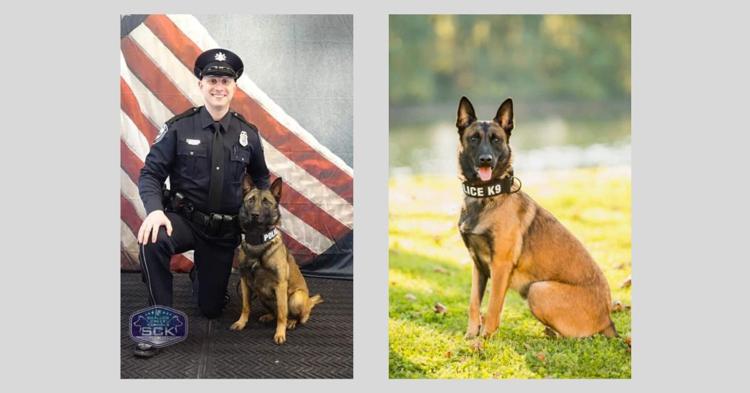 Students in the following school districts may participate by speaking with their art teachers during school hours: Warrior Run Area School District, Shamokin Area School District, Mount Carmel Area School District and Line Mountain Area School District. Students in these districts may submit their artwork through their school art teacher.
Students who reside in the county outside of the above districts, including home school students, may participate by mailing or delivering their submission to the Watsontown Police Department, 318 Main St, Watsontown, PA 17777.
Submission requirements
Use standard size paper
Any format (pen, pencil, color, paint, etc.)
Student's name, grade and school district on the back
Address if submitted other than through a school district
The contest will run from January 15, 2020 through March 1, 2020. Finalists will be chosen from each school district and will receive prizes, and a grand prize winner will be chosen from the finalists. The winning student will receive the grand prize of a pizza party for up to 25 students, a T-shirt featuring their design, a Wal-Mart Gift Card and recognition from the above agencies.
All students will receive certificates of recognition for their participation. Questions about the contest? Contact the Watsontown Police Department.
The department is also accepting financial contributions to support the Police K9 Project. Donations are tax deductible, accepted year-round and may be mailed directly to the Watsontown Police Dept.