Lock Haven  — Dr. Brett Everhart joined the health and physical education faculty at Lock Haven University in January 2008. Over the last several years as a professor at LHU, Everhart, who also is the chair of the Department of Health and Physical Education, has been able to form international relationships with schools and universities in several countries. These relationships were first developed through his previous role as director of teacher education at LHU as well as his research studies on teaching and learning patterns in physical education in South Korean K-12 schools.
Just over the last year, Everhart has traveled to Seoul, South Korea; Jakarta, Indonesia; Dalian, China; and twice to Beirut, Lebanon. During his travels, he was able to engage in research on assessment process and gaps in English-speaking PK-12 schools in other countries. He also spoke at an international conference in Seoul last November and presented at the National Education Conference in Beirut in April.
During his second stay in Beirut in June and July this year, he worked as a sports and movement activities instructor at a summer camp that included children ages 4-12 with disabilities and refugees from Iraq and Syria. Also while there, he worked with an orphanage school on their assessment processes and continues to work with a Lebanese colleague to develop a free Microsoft package to help them enter, manage and report their student learning results each year, as well as actions for improving on the results.
In addition, Everhart also has been able to finalize agreements for LHU student teachers to be placed in three English-speaking PK-12 international schools in Korea, one school in China and one in Jakarta, Indonesia. LHU will have its first student teacher placed in their school partner in Dalian beginning in October.
"The school is also providing an opportunity for an internship for our graduates once they have teacher certification in hand and will provide room and board and a small salary for them to substitute teach, coach and engage in other school responsibilities," Everhart said.
Three LHU students are planned to take advantage of the internship opportunity after they complete student teaching and graduate in December, according to Everhart. "The connections and relationships developed from participating in such an internship will be so valuable as these individuals consider their teaching careers in the United States as well as possible opportunities at the school in Dalian and in other countries," Everhart added.
Everhart credits Kim Tohill-Zelonis, former director of student teaching and field experiences at LHU; Kelly Raudabaugh, LHU staff; Dr. Denise Tyson, director of teacher education; and Kyoko Amano, dean of the College of Liberal Arts and Education, with helping to establish partnerships for LHU student teachers to be placed in the schools.
Everhart's interest in working internationally work stems from being raised in South Korea. "The connections I made and relationships I built during that time allowed me to get opportunities for engaging in research, communicating with PK-12 English-speaking school potential partners and be able to move around the country easily due to my familiarity and having less of a language barrier than others might have if traveling there from here," he said.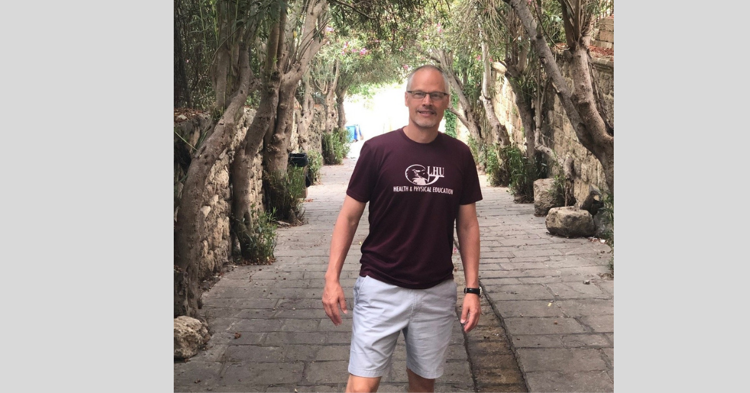 His work in Lebanon and Indonesia began following a presentation he made in September 2018 at a conference on global education in Birmingham, Alabama. He was approached by individuals from both countries and asked if they could participate in his research study.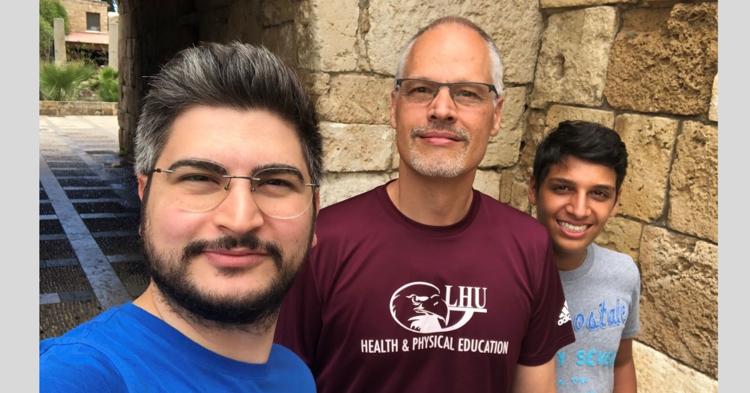 "What I found in each of these places in Lebanon and Indonesia, as well as Dalian, China, was the hospitality and generosity of the people was so amazing," Everhart said. "I have made lifelong friends and hope to continue my work with them in the future and maintain these relationships forever."
Everhart said the idea for his work with less-affluent schools and other English-speaking international schools is to be able to identify their specific needs and then be able to roll up his sleeves to work alongside them as colleagues to meet those needs. "It makes little sense to me to go somewhere and find out people have needs and then do nothing about it," he added.
Everhart also has been able to include LHU undergraduate students in his work, including Alexis Heistand, a special education and PK-4 senior. Heistand has worked with Everhart to show how to use Microsoft tools for a basic assessment package that will allow teachers and data administrators to collect, aggregate, report and store student learning data and improvement actions each year, built around the classroom learning relationship between teachers and students.
A Lebanese company has met with them virtually, as well as with Everhart in Beirut, to begin developing a product that would include a package for K-12 schools and institutions of higher education. A memorandum of understanding (MOU) is now in draft that includes Heistand.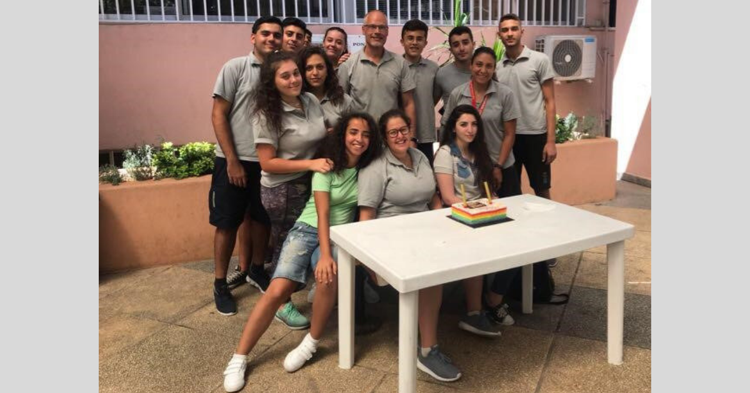 "LHU is a place where students and faculty can know each other in closer ways than what might happen at other universities," Everhart said. "The opportunity for me to impact students in ways they might not have thought about before coming to LHU is exciting to me! I already have a couple of students letting me know they would like to work in Beirut with me next summer and help the children in the summer camp, the special education center and in other ways that are meaningful and can let them utilize skills and knowledge they attained in my classes and others at LHU."