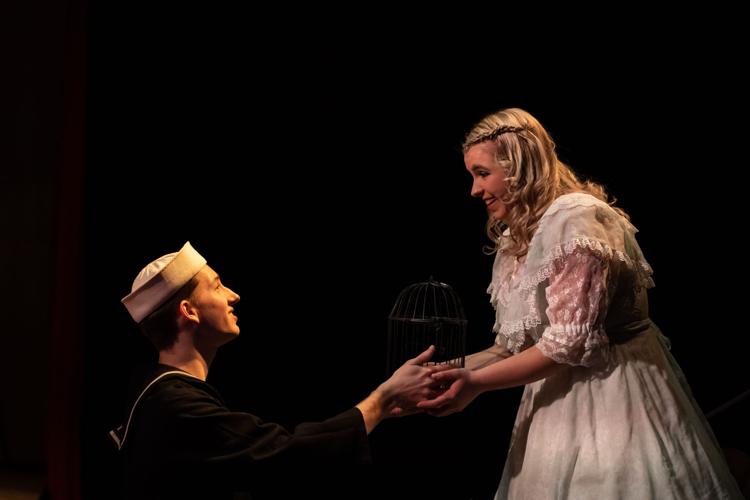 It was going to be the first mainstage show of 2020, but to do it well, it was going to take a complex set. That's why Sweeney Todd Director Seth Sponhouse started set design way back in April of last year.
"Much of the beauty of what we do here in Williamsport has to do with our stage," explained Sponhouse, who is also the Williamsport CTL's Executive Director. "The layout gives an intimate feel between the characters and the audience, but that layout can also cause special challenges."
The challenge was clearly met. Off of the main stage was built an upper stage, which comprised a front stage and a rear stage surrounding an orchestra pit. The performers moved freely and flawlessly on and around while the orchestra provided live music to accompany the show.
"We're really happy with how the entire set turned out," Sponhouse continued, "because going into the production, we knew that was going to make or break us. Casting a show is always unique, but no matter what talent we ended up with, it would have been wasted if we couldn't adeptly showcase that talent."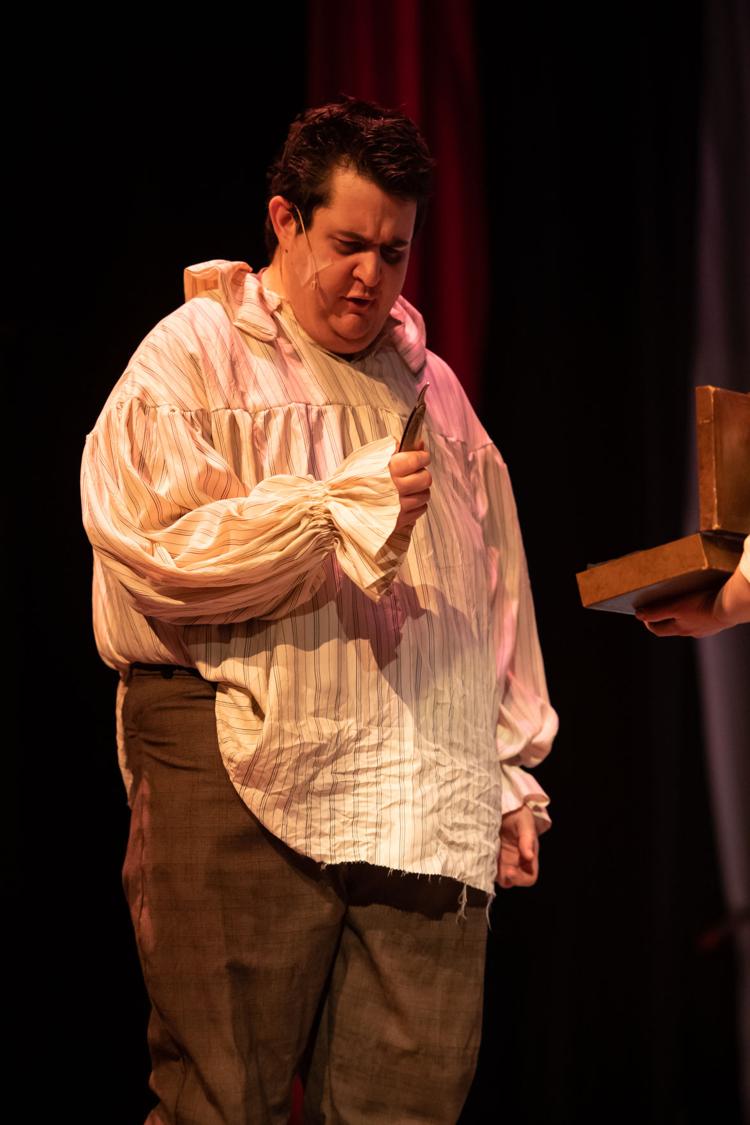 And the talent is abundant. The character Sweeney Todd can be portrayed multiple ways. One is somewhat aloof, as Johnny Depp did in the latest film version. Another is a bitter curmudgeon, wronged by the law and robbed of so much. Chris Dailey skillfully takes the latter approach and, along with Marisa Hickey's spriteful portrayal of Mrs. Lovett, these two brilliantly lead the production both dramatically and vocally.
However, it's the depth of the cast that really makes the production as strong as it is.
"We have a high school kid (Maggie Stroup as Tobias) and a couple college kids (Taylor Elliott as Anthony and Alexis Griess as Joanna) who I'm extremely pleased with, but to be honest, I wasn't worried about these roles. We have so many talented teens in the area that I knew we'd find these parts. It's some of the other roles, like the villainous duo of Beadle Bamford and Judge Turpin that can be challenging to cast. Then in walks Sam Weaver, who just did a Sweeney Todd production in college, and Doug Powers, who has a PhD in Theatre and taught Theatre at Susquehanna University for twenty years. Neither of them had ever been on our stage before, but they're perfect for the roles. We were really lucky to land those two," said Sponhouse.
Then there's the Adolfo Pirelli. The most colorful role in the show is nailed by recent West Virginia University Theatre grad, Hunter Nolan.
"This is one of the beauties of community theatre," Sponhouse explains. "Hunter just graduated college  and he's on his way to bigger and better things. We got to steal him for a show before he leaves town, and the audiences have been happy we did."
Speaking of audiences, two of last weekend's shows sold out. If you're a theatre fan and you haven't seen this version of Sweeney Todd, you'll value the experience as well as supporting local theatre as it continues to thrive and grow in Williamsport.
There are four performances remaining: Thursday night, a Valentines Day show on Friday night, Saturday night and Sunday afternoon.
You can order tickets online at www.ctlshows.com/sweeneytodd
Or call the box office at 570-327-1777