Updated, 4 p.m. Jan. 25
What does your weekend hold? Here are events, activities, and destinations we've come across and want to share with you. Also visit our Calendar for things to do in the area.
January 27-29
Bradford County
Texas Hold'em Tournament: Jan. 28, 1-9 p.m. Entry free $110. Pay out to Top 8 players. Spots can be purchased online or by calling 570-529-3295. Dinners and snacks will be provided. All proceeds benefit Kids Can't Fight Cancerl Alone charity. Troy Vets Club, 183 Veterans Drive, Troy.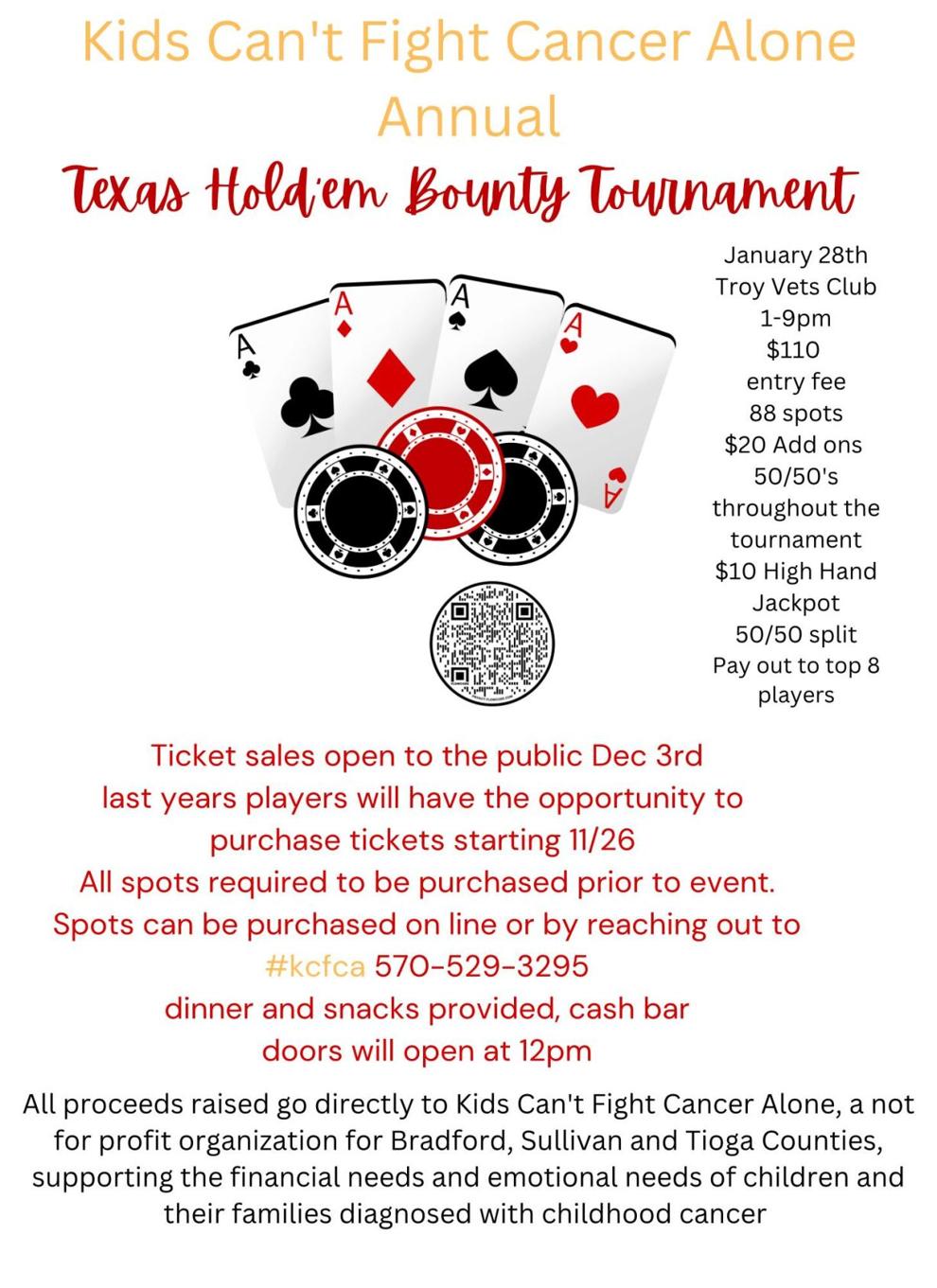 Centre County
Winter Bird Walk: Jan. 27, 9-10 a.m. After a bit of bird watching at the Environmental Learning Center, take a one-mile, easy walk to the marina to view birds that call the park home. Dress for the weather, binoculars provided (or bring your own). Pre-registration is required by Jan. 26. Bald Eagle State Park, 149 Main Park Road, Howard.
Clinton County
Garden Sense Symposium: Jan. 28, 9 a.m. to 5 p.m. This is a one-day series featuring three separate workshops focused on environmentally-friendly gardening. The event is hosted by Penn State Cooperative Extension-Clinton County Master Gardeners, 47 Cooperation Lane, Mill Hall.
Saturday Crafternoons: Jan. 28, 12:30 p.m. A monthly adult craft program at the Annie Halenbake Ross Library featuring a different craft each month. This month's craft: 'marbled mugs.' Materials provided. Free and open to the public. Ross Library, 232 W. Main St., Lock Haven. 
Columbia County
Early Bird Sports Expo: Jan. 26-29, Thursday, 3-8 p.m., Friday-Saturday, 10 a.m. to 8 p.m., Sunday, 10 a.m. to 4 p.m. Parking is free. Admission is $7 for those 13 and over; kids 12 and under are free. Bloomsburg Fairgrounds, West Fifth St., Bloomsburg.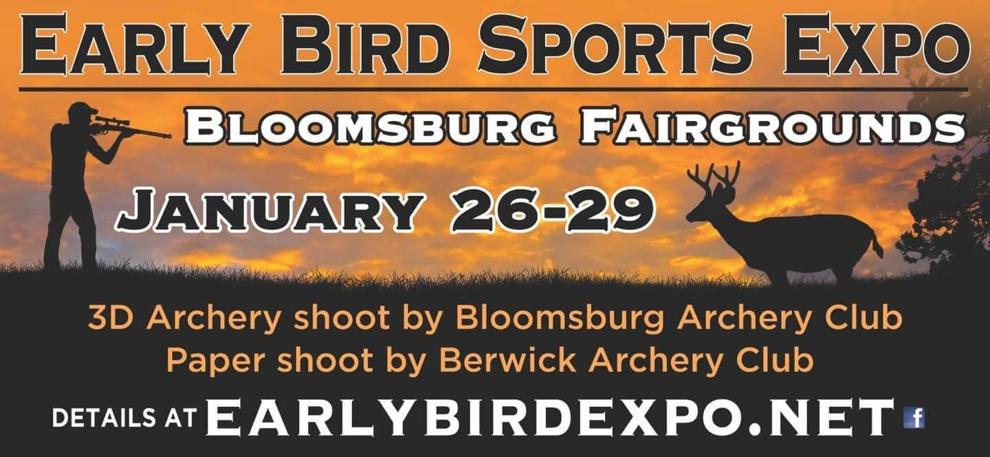 Lycoming County
Hats for Heat: Jan. 28. 9 a.m. to 1 p.m. at Loyalsock Hotel. Drawing will be held at 10 p.m. and will be live-streamed here. Winners don't need to be present to win.
Hats and raffle tickets sold will benefit a fund Reeder Bros. Fuel Services established to help oil heat customers who cannot afford to heat their homes. Event also will include a Chinese auction and entertainment by DJ Cory. Loyalsock Hotel, 4160 Route 87, Montoursville. 
Montour County
Winter Sowing Demonstration: Jan. 28, 11 a.m. Get a head start on gardening season and learn how and why winter sowing is a great seed-starting option. Thomas Beaver Free Library, 317 Ferry St., Danville.
Potter County
Winter in the Lumber Camp: Jan. 28, 10 a.m. to 4 p.m. Meet in the Pennsylvania Lumber Museum parking lot between 10 a.m. and 3 p.m. to join in sledding, making snowmen, snow art, and if conditions allow, cross-country skiing, snowshoeing, and ice skating instruction.
At 1 p.m., an elk biologist will discuss the state's elk management program inside the museum, located at 5660 Route 6, Ulysses.
Tioga County
Mt. Tom Snowshoe/Hike: Jan. 29, 9 a.m. Meet with a guide and group at 8:45 a.m. in the Pine Creek Rail Trail Darling Run parking lot. The group will hike or snowshoe through the Mt. Tom trail, which has a climb of over 1,100 feet and offers stunning views. This hike is not beginner-friendly. Traction devices may be required. Pine Creek Rail Trail parking lot, 394 Route 362, Wellsboro.
Union County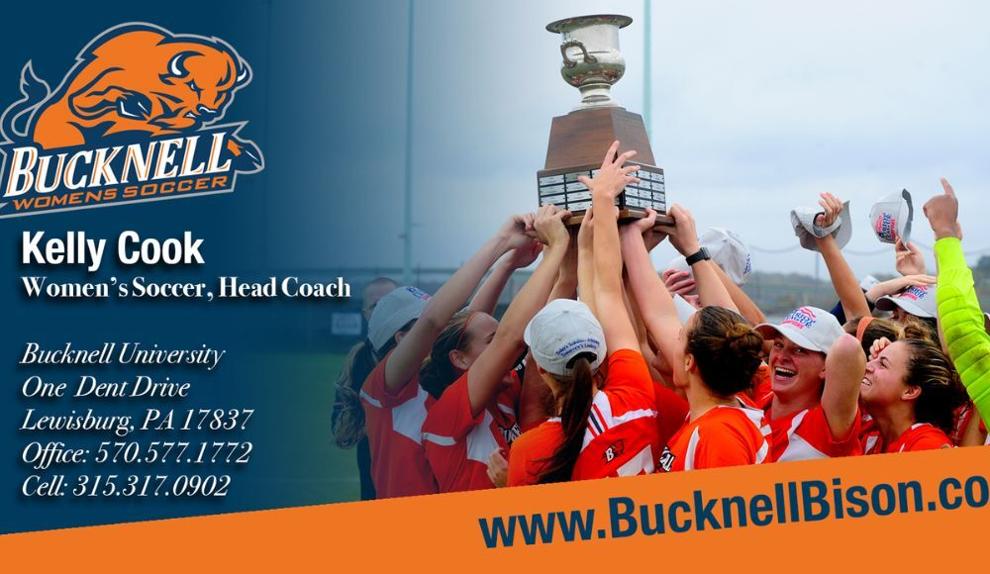 National Girls and Women in Sport Day All Sport Clinic: Sunday January 29,  11 a.m. - 12:30 p.m. Bucknell student athletes will hold a FREE sports clinic for girls and boys grades K-7 in Gerhard Fieldhouse in the KLARC at Bucknell University. Sports will include soccer, volleyball, field hockey, lacrosse, rowing, softball, track and field, and others!
Please wear sneakers. Water will be provided. Parents must be present at the clinic to sign a waiver. Registration will begin at 10:45 a.m. Free string bag for all participants. Register here!
Family Night at the Observatory: Jan. 28, 5:30 p.m. Come enjoy the sights of the night sky  at the Bucknell Observatory for Family Night. Bucknell astronomers and students will help observers see the moon, planets, the Great Nebula in Orion, and other celestial sights through the observatory's telescopes. 
Local artist KJ Reimensnyder-Wagner will sing songs of the stars for kids of all ages several times during the evening, and Physics & Astronomy Professor Ned Ladd will present a family-friendly talk, "Why we're going back to the Moon." Children can build a "moon phases" craft to take home. 
This is a free event, but you must obtain tickets to enter. Tickets are available for timed-entry into the observatory here.
Do you know of an upcoming event we should add? Email news@northcentralpa.com and let us know.