Three CROP Walks will take place in Lycoming County this Sunday, October 13, to raise funds for people in need locally and internationally. The goal is to have 200 walkers and raise $15,000.
In Williamsport, registration and the walk will begin at 1 p.m. at St. Mark's Lutheran Church, 142 Market Street. The basic course will be a scenic 3-mile loop along the River Walk and across the Maynard Street and Market Street bridges; those wishing to walk 6 or 9 miles may repeat the loop.
In Trout Run, registration will open at noon at the Trout Run Park, and the walk will commence at 1 p.m.
For the Hughesville/Muncy walk, registration and the walk will start at 12:30 at Lime Bluff Park in Hughesville.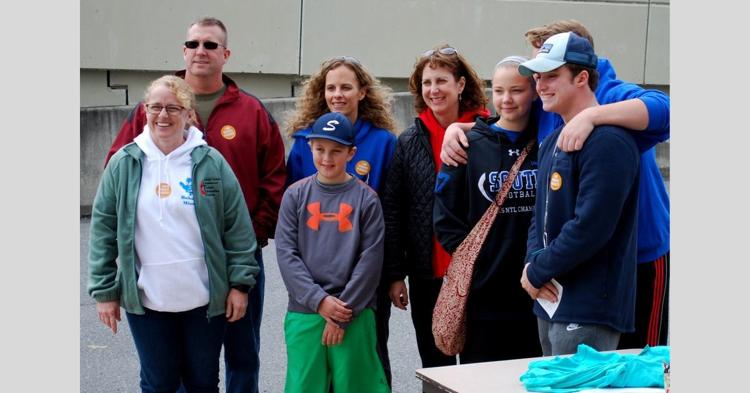 Internationally, beneficiaries of funds raised by the CROP Walks will include refugees and other victims of drought, war, and hurricanes. Locally, the agencies receiving funds this year will be the Son Light House Food Pantry in Muncy, the New Love Center in Jersey Shore, the American Rescue Workers in Williamsport, and the United Churches' Food Pantry in Williamsport.
This is the fiftieth anniversary of CROP Walk. The first walk was in 1960 in Bismarck, North Dakota, when George Sturgeon urged his youth group and their friends to sacrifice their own steps so that someone around the world would have enough food and water. They began raising funds for families through Lutheran World Relief and Church World Service; their success sparked a national conversation.
A pastor in York, Pennsylvania, took the next step and invited his community to do more. The youth leader, Margaret Horn, said: "I will walk, will you walk with me?" Those words have been repeated countless times over the years. We began to hear them here forty-one years ago in 1978 when the first CROP Walk was held in Lycoming County, walking from Jersey Shore to Williamsport.
Visit the CROP Walk website to view more information about the event, to submit an online registration, or to donate.