Baseball fanatics worldwide turn their eyes towards Williamsport, Pa., on Aug. 14 to witness the 15th Annual Grand Slam Parade which kicks off the Little League Baseball World Series.
The parade festivities begin in downtown Williamsport at 4 p.m. with the Grand Slam Parade step off occurring at 5:30 p.m. and concluding at 8:30 p.m. 
The Grand Slam Parade consists of many different groups and organizations including high school marching bands and cheer squads, local businesses, nonprofit organizations, police and fire departments, and more.
The teams who come here from around the world are welcomed and celebrated, riding on special floats in the parade, throwing out candy and their collectable pins to children and adults alike. 
Each of these organizations come together to celebrate baseball and advertise their establishments to the thousands of watchers, and the Katie Benson School of Dance is one such participant.  
Located on Broad St., Montoursville, the Katie Benson School of Dance offers classes in Ballet, Tap, Jazz, Lyrical, Acro, Hip-Hop, Mommy & Me, Special Needs Dance Classes, and Zumba to children and adults at all skills levels.
"[The Grand Slam Parade] is a great opportunity to have our dancers perform in front of tens of thousands of people—both along the route and with the potential television audience," said Studio Owner Katie Benson. "It's great exposure for us, and we feel that we are a part of one of the biggest events in our area."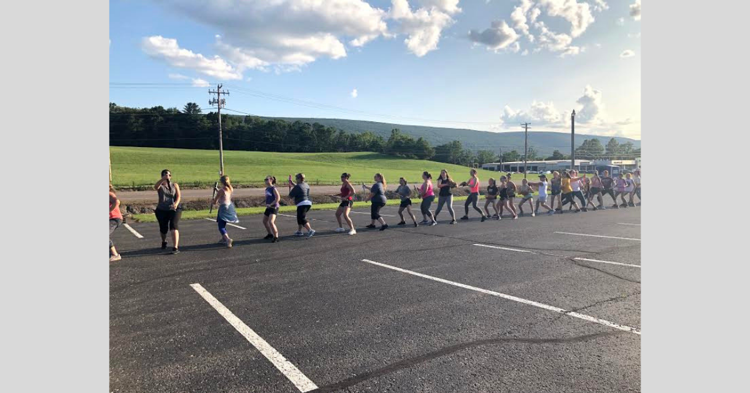 "Dancing in the parade is different than the regular dance season because learning the choreography is more fast-paced in the summer because we have to know it in a shorter amount of time," said Montoursville student Abby Fogelman. 
In order to prepare everyone for the parade, the Grand Slam Parade rehearsals begin at the end of June and continue once or twice a week until the event date. 
The team starts practing the Katie Benson School of Dance studios in the beginning of the summer. After they've learned the routine and formations, they move practices outdoors to large parking lots, like at the Lycoming Valley Baptist Church.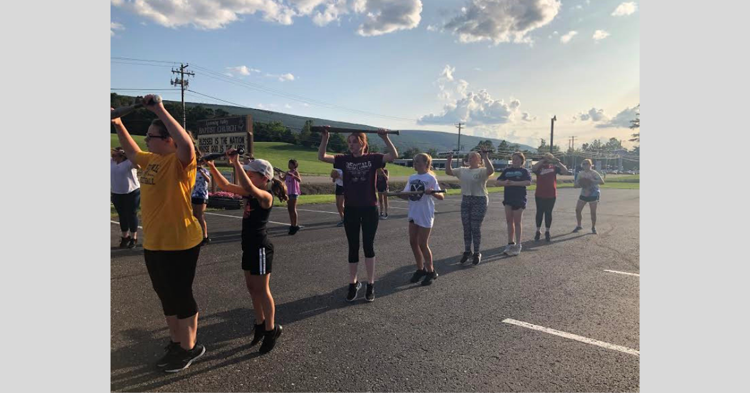 Choreographing for the Grand Slam Parade holds many contrasts to a normal recital setting because "when you choreograph for a parade you must make sure that your movements can be done both traveling or in place. You must also realize that the audience is not just in front of you but on both sides and above you," said Benson.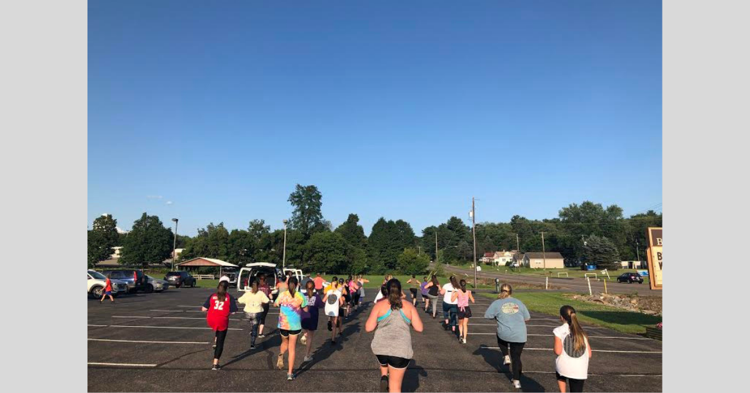 The Katie Benson School of Dance has 44 individuals dancing to a choreographed baseball dance and approximately 45 other people participate in the Grand Slam Parade by riding on the float or walking alongside it. "We made our own fun mix that combines songs from Technotronic and High School Musical," said Benson.
"We get to dance with a group that is more diverse in age during the Grand Slam Parade practices [because during the regular season, classes are broken up by age groups]. In general, it is cool to be able to dance with people during the summer, and it is a great way to stay in shape," said Williamsport student Emma Campbell.
"My favorite part of participating in the parade is being able to see all the people who came to Williamsport because there are people from all over the world who participate in Little League," said Mara Persun, also a Montoursville student. "The parade is a good way to show people what we can do, and it's a lot of fun to participate in."
Benson said, "This is our 10th year participating as The Katie Benson School of Dance. Additionally, we have participated two years prior to that as Judy Hakes School of Dance."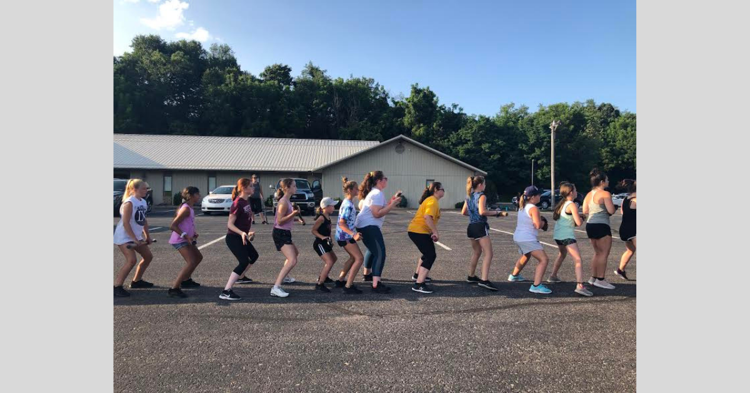 The Katie Benson School of Dance can be found in Division 1 of the Grand Slam Parade on Aug. 14, and anyone interested in dancing during the 2019-2020 season can attend the Katie Benson School of Dance Open House and Fall Registration at the end of August. 
---
Montoursville student Julia Mertes' journalism experience includes the Montoursville Area High School's Arrowhead Newspaper as a News Section Editor, and now as the Editor-in-Chief for the upcoming 2019-2020 school year. Mertes is involved in a variety of extracurricular activities, including Relay for Life, Key Club, and Cross Country running. Currently, she is working as a student journalist for NorthcentralPa.com.