It's that time of year again-- Christmas music in every store, Santa Claus around every corner, and the weather matching the fury of the holiday spirit.
The holidays can be a stressful time, especially financially, for many families. But as the old saying goes by Edna Ferber, "Christmas isn't a season. It's a feeling." Rather than let the stress of the season weigh you down, allow the feeling of Christmas to lift you up by attending a community organized event this year. Many of the events are little-to-no cost and provide attendees with unforgettable moments of joy. 
Throughout the region, numerous Christmas events bring people together and provide that warm feeling of kindness, peace, and tranquility that we call the "feeling of Christmas." As the Williamsport Symphony Orchestra emphasizes in their Holiday concert announcement, "The holiday season is a perfect time to reflect on our blessings and seek out ways to make life better for those around us."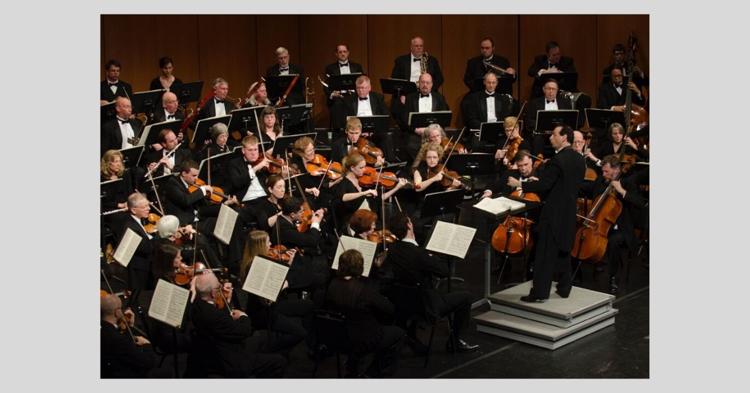 The Williamsport Symphony Orchestra's Holiday concert details are listed below, along with many other holiday events around the area.
Centre County
Christmas Eve Service, Dec. 24, 5-6 p.m., Freedom Life, 113 Sunset Acres, Bellefonte 
Christmas Eve at the Barn, Dec. 24, 4-5 p.m., Access Church, 656 Brandywine Dr., State College 
Lycoming:
Candy Cane Lane, Nov. 28, 2019- Jan. 1, 2020, 5-10 p.m., 200 Block of Summer St., DuBoistown 
Williamsport City Jazz Orchestra in Holiday Jazz, Dec. 20, 7:30 p.m., Community Theatre League, 100 W. 3rd St., Williamsport
Annual Blues Bash, Dec. 30, 6 p.m. (doors open at 5 p.m.), Pajama Factory, 307 Park Ave., Williamsport
Sullivan County
Christmas in Dushore, Dec. 14, 8 a.m.-6 p.m., Downtown Dushore  
Breakfast with Santa, 8-11 a.m., Pam's Restaurant, 183 E. Main St.
Cookie walk, 10 a.m., Dushore Fire Department, 212 Julia St.
Book sale and welcoming of author MJ. McCluskey, 10 a.m.-4 p.m., Sullivan County Library, 206 Center St.
Tree Fest and Model Train Exhibit, 10 a.m.-6 p.m., Main St.
Ornament Scavenger Hunt, 12-4 p.m., downtown.
Holiday Pet Parade, 2:30 p.m., Guthrie parking lot, 102 E. Main St.
Santa's Pizza Party, 3-5 p.m., Pam's Restaurant, 183 E. Main St.
Christmas Marketplace, 4-8 p.m., Center St.
Kiwanis Tree Lighting Ceremony, 5:30 p.m., Main St.
Caroling by the Dushore Music Club, 5:45 p.m., Main St. 
Parade, 6 p.m.; Path along S. German, Water, Main, and Center streets.
Tioga County
A Nashville Christmas, Dec. 20, 7:30-10:30 p.m.,  Deane Center for the Performing Arts, 104 Main St., Wellsboro
Murder at the Justice Joint, Dec. 31, 2019-Jan. 1, 2020, 8 p.m.-1 a.m., Deane Center for the Performing Arts, 104 Main St., Wellsboro
Union County
Holiday Open Jam Night, Dec. 28, 5-8p.m., Iron Vines Winery, 322 Raspberry Ave., Sunbury
However you choose to bring the feeling of Christmas joy into your holiday season, we wish you a truly happy and wonderful time of year from all of us at NorthcentralPa.com!
Find all kinds of events (not just for the holidays!) on our community calendar, the regions's most comprehensive community calendar.