Soup and a Bowl, the annual fundraiser for the Central Pennsylvania Food Bank, will be held on Friday, February 21 at the Genetti Hotel & Suites at 200 W. 4th Street in Williamsport, with two seating times available – 11 a.m. and 1 p.m. The event features various soups made and donated by local chefs, restaurants, and catering companies, as well as donated bread and desserts. Vegetarian options are available.
Tickets may be purchased in advance for $30 each on the food bank's website or by calling 570-321-8023. Tickets will also be available at the door during the event for $35 each.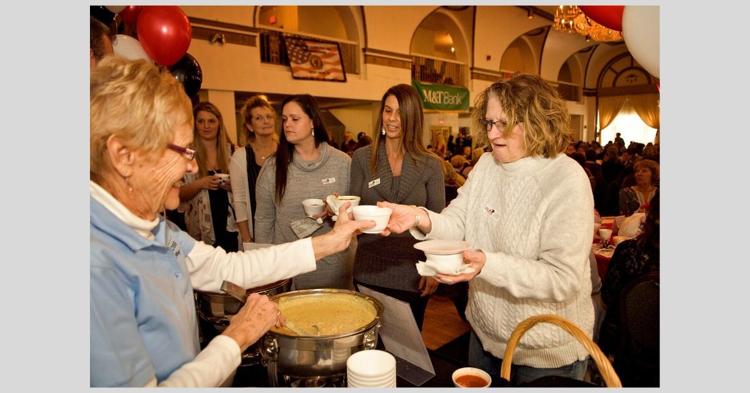 In addition to their meal, all attendees will receive a locally handcrafted pottery bowl from local potters such as Centered Earth, Lisa Fink Pottery, Penn Creek Pottery, Factory Works Clay Studio, Kathy Sterngold from Lycoming College, and Dave Stanley and students from Penn College.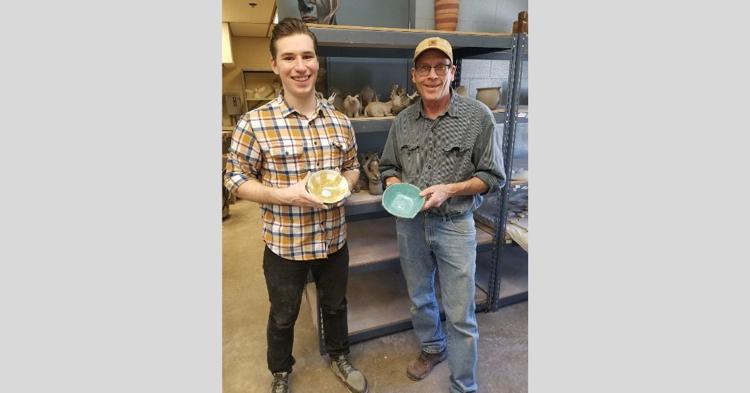 Dave Stabley, Instructor, Ceramics and Wood Sculpture at Penn College, has his students create and donate bowls. This is sometimes done a year in advance as classes are all year round. This is truly a lesson within a lesson—learning a trade and how to use that trade to give back!
Limited edition commemorative bowls designed by Riverbottom Pottery, a Harrisburg potter, will be available for purchase at an additional $35 with all proceeds going to the Central Pennsylvania Food Bank programs that feed families, seniors, children and veterans in each of the 27 counties served by the food bank.
About the Central Pennsylvania Food Bank
The Central Pennsylvania Food Bank is a nonprofit organization whose mission is to reduce hunger in 27 counties across Pennsylvania, including Lycoming County. By working with more than 1,000 partner agencies and programs, the Central Pennsylvania Food Bank provided over 45 million meals in 2019, serving more than 135,000 neighbors each month.
"Hunger remains a huge issue in Central Pennsylvania", said Joe Arthur, executive director of the Central Pennsylvania Food Bank. "Our popular Soup and a Bowl event not only raises vital funds for our mission, it also reminds us that we have many neighbors struggling to fill their bowls and that everyone can help. Each individual ticket purchased will help us provide 180 meals to our neighbors in need."
Today, one in ten central Pennsylvanians struggle to put enough food on their table. The Soup and a Bowl event is intended to serve as a reminder of the numerous unfilled bowls of those facing hunger in our communities.