The Williamsport Bureau of Police received a donation from the Young Men's Republican Club, a century-old organization in Williamsport, to benefit the Bureau's K-9 program. The funds will be used to purchase the City's second dog and cover the costs of the initial training for the dog and its handler.
According to a news release, the Young Men's Republican Club Board of Directors made the donation on behalf of the club's more than 650 members.
Related reading: WPD initiates Canine (K-9) Unit fundraising campaign, announces K-9 officers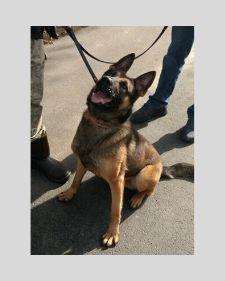 A spokesman for the club said, "We are proud to be able to make this donation and hope other organizations follow suit. It's very important to give our first responders all the tools they need as they risk their own well-being daily to make our community a better and safer place for us to live and raise our children."
The Bureau's first dog, Tacoma, and his handler, Police Officer Tyson Minier, graduated from the Shallow Creek K-9 Acadamy on January 31. The Unit is in training with Tim Karchnak of Muddy River K-9 Academy, who also trained Hughesville's K-9 Unit. 
"Last Monday was the first training session with Mr. Karchnak," said Chief Hagan. "They're pending release for patrol work," he added.
Tacoma and the Unit's training was made possible through a $43,000 donation from Ciocca Dealerships. "To date we've raised over $70,000 toward the department's K-9 program," said Chief Hagan.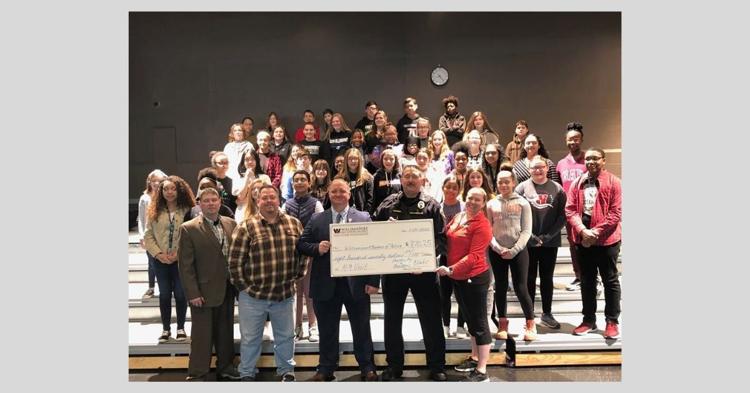 In January, the bureau accepted a donation from the Williamsport Area Middle School Positivity Club and Builders Club. The club raised $870.25 through their K-9 Krunchies Fundraiser. These funds will also be used toward the Williamsport Bureau of Police K-9 Unit.