This past December, the Petco Foundation, in partnership with Petco and BOBS from Skechers, presented 105 surprise Holiday Wishes grants to rescue organizations. Recipients across the country received a total of $875,000 in grant awards to support the year-round lifesaving efforts of these animal welfare organizations.
To receive a grant, applicants submitted stories about how their adopted pet brightens their life. The following story by Abby won K9 Hero Haven, a local volunteer organization, a 2019 Holiday Wishes award.
K9 Hero Haven is based in Herndon, Pa. and is dedicated to serving the military, veterans, and first-responders by providing working dogs a home for retirement.
Related reading: K9 Hero Haven, a rescue for military service dogs
While in college, Abby began fostering for K9 Hero Haven. That's when she met Thor, a retired narcotics detection dog who had spent his career in Afghanistan. Abby's time at K9 Hero Haven inspired her, upon graduation from college, to accept a job with the Search Dog Foundation in California--many miles away from home.
Abby's story
"In college I began volunteering at K9 Hero Haven (K9HH), an organization that rescues retired working dogs. After my dog of 14 years passed away, I decided to fill the void by offering to foster for K9HH in my college apartment. When my fifth foster dog of four months, K9 Demo, got adopted right before my graduation, I thought I was finished fostering. However, K9HH's kennel was overflowing, so I agreed to take a dog just briefly. I welcomed Thor, a retired narcotics detection dog that spent his career in Afghanistan. 
"Unlike my other fosters, he lacked the intensity and extreme energy of a typical Malinois; he was calm, cuddly and instantly made himself at home on our couch.
"As my college days came to a close, I was job hunting. My work with K9HH convinced me that I wanted to have a career with working dogs. Then, I got a job at an amazing organization, the Search Dog Foundation, which turns rescue dogs into disaster search and rescue dogs. I was thrilled to get the job, but it meant that I would be moving from Pennsylvania, where I grew up and attended school, to the other side of the country in California.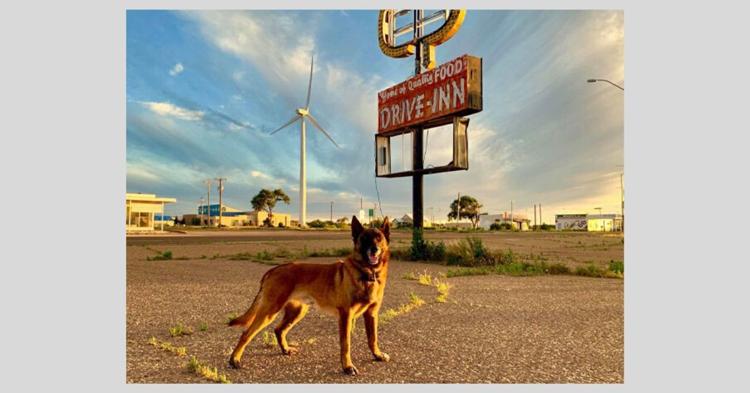 "The thought of moving 3,000 miles away from all of my friends and family was daunting, but then I realized I didn't have to go alone.
"So I decided to adopt Thor just a few weeks after I began fostering him. A week later I packed my car with a few suitcases, and my most precious cargo, Thor. My nerves turned to excitement we I began our journey.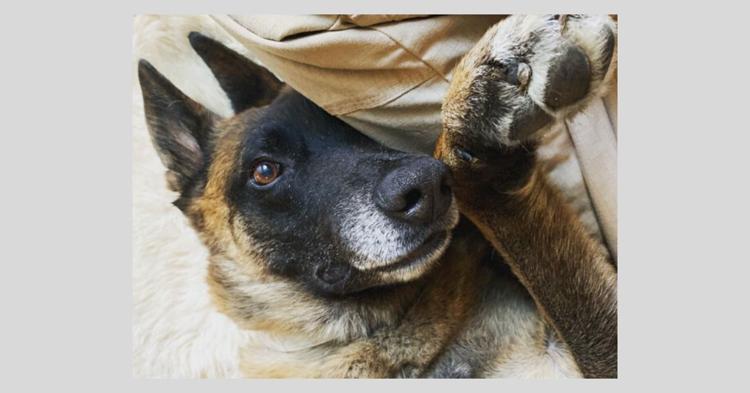 "Along the way we drove through 12 states, stopped in Nashville, The Grand Canyon, and even Las Vegas. He loves riding in the car more than anything else in the world. When he first gets in, he screams his head off, people think he is scared but in reality he's just so excited to be going on a car trip, and his joy is contagious. During our road trip, we stayed at hotels along random highway exits in the middle of nowhere. I would normally feel a bit uneasy, but having a big toothy companion cuddled up next to me made me safe.
"Being completely alone in a new place is hard, and even after months of being here, it can still be lonely. However, Thor gives me the confidence to do things that I otherwise would not do alone, such as go lounge out on the beach, walk around a new town, or sit outside a café. He even accompanied me on the first day of my new job and helped calm my nerves. Having my K9 sidekick with me 24/7 helps me not feel alone.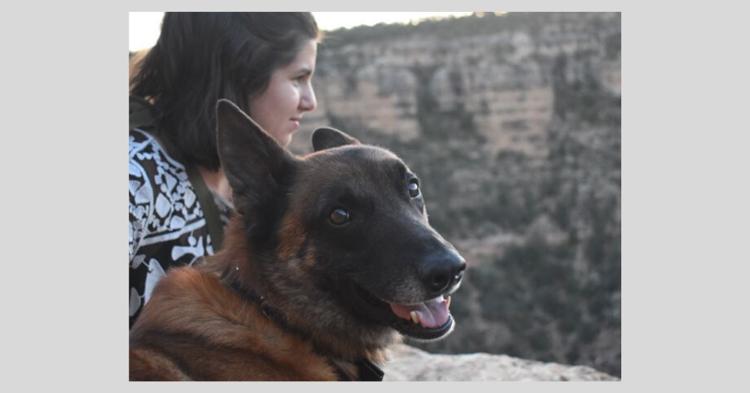 "Thor loves retirement, he can't wait to go to work with me every day and have play sessions with his canine friends. I am so grateful that Thor came into my life when his career ended and mine began."