The Lycoming County United Way's mission is to mobilize the collective resources of our community to change lives by fighting for the health, education, financial stability and basic needs of every person in every community. In simplest terms, they partner with community agencies who offer a service, help to link the agency with the individuals who are in need, and raise funds to ensure these connections continue to happen.
The power of being present
We have all heard the saying, "Knowledge is Power." 
Knowledge is indeed power; a super-power, at that. When a student is given the chance to learn and opportunity to grow his or her knowledge in a variety of subjects, the powers each can possess are endless.
Knowledge leads to kids toward success, leadership, recognizing self-confidence, showing kindness, and many other skill and attributes we all want for todays' youth. So what happens when we have students lacking knowledge simply because they weren't present to learn?
Attendance rates in school are vital for our students' success. Our teachers find it very difficult to teach critical subject matter if there are students chronically absent. Chronic absence is defined as missing up to 10 percent or more of school days (excused or unexcused).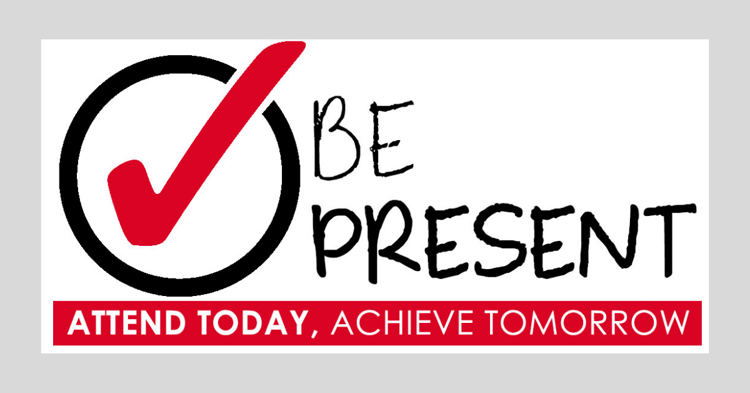 In an effort to begin conversation surrounding just how vital attendance is, the Williamsport Area School District (WASD) has announced the launch of its new "Be Present" campaign, a school district-community call-to-action to promote the importance of being in school every day while also raising awareness against chronic absenteeism. 
The school district is taking the local lead with this campaign, designed according to the framework set forth by Attendance Works. Nationally, an estimated five to seven and a half million students are at risk academically each year because they are chronically absent. During the 2018-2019 school year, about one in six WASD students missed nearly a month of school.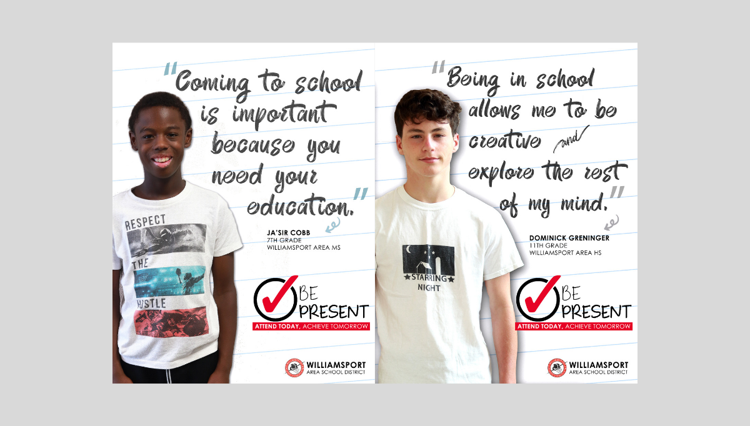 "Every day a student is absent from school is a lost opportunity for learning," said Dr. Richard Poole, WASD's Director of Student Services. "Too many parents and students do not realize that just missing two days each month can be a problem, and that often leads to falling behind in the classroom. Even fewer families realize that absenteeism is a problem as early as kindergarten, and building the habit of attendance in the early grades can influence their children's chances of graduating from high school."
"Too many absences not only can affect achievement but also the social and emotional growth of the student," Poole said. "When families understand the negative effects of chronic absenteeism on realizing their hopes and dreams for their children, we can work on improving attendance."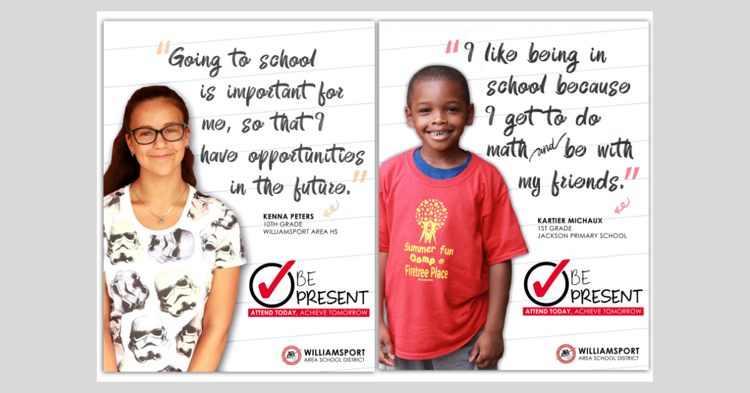 The Lycoming County United Way is proud to show support to initiatives such as the Be Present Campaign. The WASD is just one of the forward-thinking school districts in our community working to make change in the lives of our youth. 
The Lycoming County United Way focuses its efforts in three critical impact areas: health, education, and financial stability. Clearly, education plays a crucial role in the success of our community.
To learn more, or for ways to get involved, please visit the districts website www.wasd.org. Details surrounding this initiative can be found under "Parents & Students," "Attend Today, Achieve Tomorrow."
Questions regarding the Lycoming County United Way and how we work with our community can be directed to Brittany Fischer, Vice President, Community Impact at 570-666-4381 or bfischer@lcuw.org.
Investing in the Lycoming County United Way helps insure people in our communities that need us most, get the help, resources, and support they need. To give to the Lycoming County United Way and support our impact areas (health, eduction, financial stability), visit us at www.lcuw.org and click the DONATE button or text LIVE UNITED to 50155.