American Rescue Workers' Saving Grace Shelter, a beautiful establishment nestled in the historic section of the Williamsport community, is a 24 bed, day-to-day emergency shelter, sheltering men, women and children. While our community is fortunate to have a few agencies able to provide shelter for different individuals in need, they all operate with unique requirements that exclude them from being able to function as an emergency shelter. Saving Grace is the only true emergency shelter in Lycoming County. And for that matter, the only emergency shelter of its kind within five counties.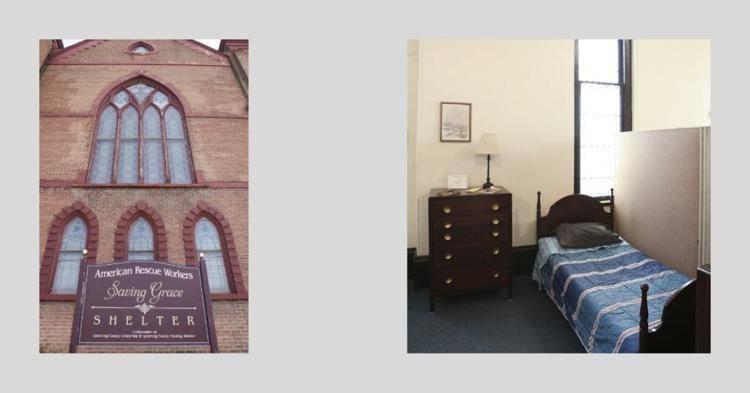 With an average stay lasting about 21 days, residents staying at Saving Grace Shelter are given a day-to-day approach in helping them move towards permanent housing goals. During that time, typically within the first forty-eight hours of arrival, residents are paired with a case manager. The case manager assigned to each resident will assess their needs, work with them on creating goals and a plan for success upon leaving the shelter. Recognizing that a large number of residents served by the Saving Grace Shelter are some of the most vulnerable, the services provided to each resident are operated on a need by need basis. From providing basic needs and essentials, to working with residents on budgeting and employment searches, to many other services, the Saving Grace Shelter staff create personal relationships with each resident to help ensure the track to permanent housing can be a possibility.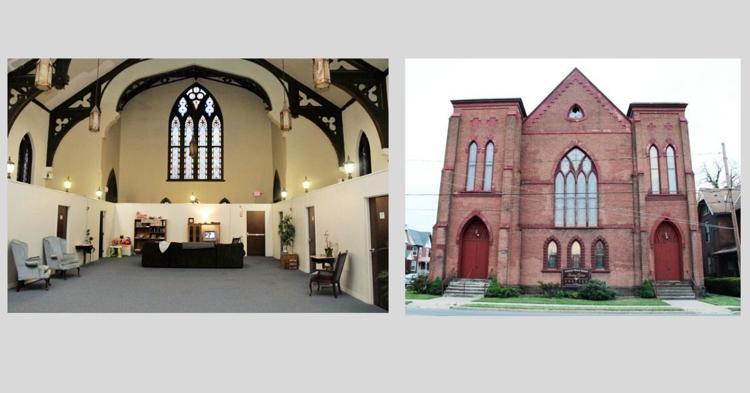 Cleveland Way has been employed by the American Rescue Workers for nearly four years. Most recently, he has been given the role of Director of Shelters and with that has made amazing strides with the shelter programs offered through the American Rescue Workers. He has helped create consistency and accountability at Saving Grace Shelter and has been very proud to report that nearly 70% of residents leaving the thirty day program have moved into and remained in permanent housing.
"I can't help everyone, but that those handful I am able to reach, I know their life is going to be impacted in a new way." said Way as he shared why he finds so much meaning in the role he has with the American Rescue Workers. "When a resident was once fending for themselves and working to 'beat the system' just to get by is now leaving the program with a new perspective, I feel pride in knowing our program is helping to create better community members."  
At any given moment, there are numerous individuals on waiting lists to get into a shelter program, a handful of them being family members with children in tow. With emergency shelters playing such a critical role in a community's homelessness response, having a program like the Saving Grace Shelter allows for those in need to have an immediate place to stay while they begin working their way back to housing. Without community support and agencies coming together, the shelter wouldn't see the success it has. As Way discussed the value in partnerships and agencies collaborating, he stated "Our United Way is working to bring our community service agencies together so that we can tie all our missions together and be a strong community of resources for those who need us most. And if we aren't working together, what are we working for?"
Supporting the Lycoming County United Way means supporting programs like the American Rescue Workers- Saving Grace Shelter. Your investment in the Lycoming County United Way helps insure that people in communities in Lycoming, Sullivan and Tioga Counties continue to have the resources available to them.  
Questions regarding the American Rescue Workers – Saving Grace Shelter can be directed to Cleveland Way, Director of Shelters, at 570-323-8401 ext. 118 or cleveland@arwwilliamsport.org. 
Questions regarding the Lycoming County United Way can be directed to Brittany Fischer, Vice President, Community Impact at 570-666-4381 or bfischer@lcuw.org.
                           _________________________________
The Lycoming County United Way's mission is to mobilize the collective resources of our community to change lives by fighting for the health, education, financial stability, and basic needs of every person in every community. In simplest terms, they partner with community agencies who offer a service, help to link the agency with the individuals who are in need, and raise funds to ensure these connections continue to happen. Special events are also a part of the United Way resource development effort.
To give to the Lycoming County United Way, visit us at www.lcuw.org and click the DONATE button or text LIVE UNITED to 50155.