Lock Haven University sport administration students hosted the 12th annual Play For Brian tournament in the Student Recreation Center on campus on November 22.
Seventeen teams, and a total of 115 participants, competed in three tournaments throughout the night: wallyball, dodgeball, and wheelchair basketball. 
Play For Brian is a fundraiser that began in the fall of 2008 to support the medical fund of a LHU student, Brian Keefer, a health and physical education major and a member of the men's track and field team. On July 1, 2008, Keefer suffered a spinal cord injury in a non-school related gymnastics accident that left him a quadriplegic.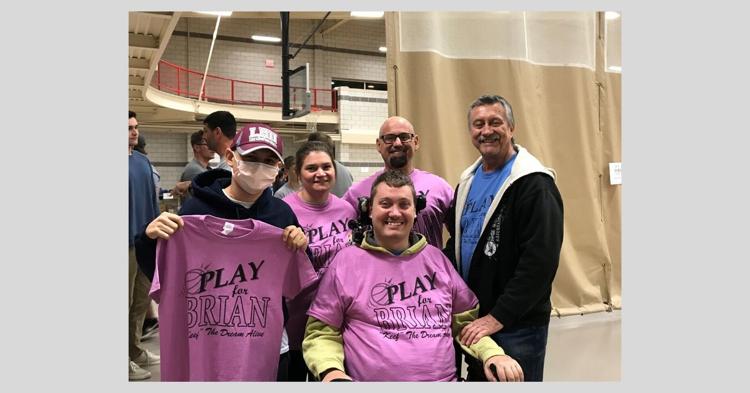 This year's event, which has raised $5,600, benefited Keefer and Central Mountain High School freshman soccer player, Ben Fortescue and his family. On Sept. 6, Fortescue was diagnosed with stage five Hodgkin lymphoma. Keefer and his father, Steve, made it back to The Haven for the event, along with Ben Fortescue and his parents.
Related Reading: Annual Play For Brian fundraising tournament to support LHU alumnus and local high school student