All Home Days, the annual celebration, began in the autumn of 1919 to welcome home the World War I troops and has continued throughout the years to honor all veterans. This year celebrates 100 years of the event in the Elysburg Community Park, Elysburg, Pa. 
A true community celebration, All Home Days runs Aug. 31 through Sept. 2, 2019. Events include a breakfast each morning, parade, flower show, live music, a car show, bingo, and more, including the 9/11 NEVER FORGET mobile exhibit.
About the exhibit
The Siller Family started the Stephen Siller Tunnel to Towers Foundation to honor the memory and carry on the legacy of their brother, Stephen, a New York City ­firefighter (FDNY) who lost his life on September 11, 2001 after strapping 60 lbs. of gear to his back and rushing on foot through the Brooklyn Battery Tunnel to the Twin Towers, where he gave up his life while saving others.
In 2013, the Stephen Siller Tunnel to Towers Foundation launched its 9/11 NEVER FORGET Mobile Exhibit; a tribute to all who lost their lives on September 11, 2001, including, of course, the 343 members of the FDNY who made the ultimate sacrifice. 
The high-tech, 53-foot tractor-trailer, which transforms into a 1,000 square-foot exhibit, is a tool for education and remembrance to citizens throughout the country about the events of that tragic day.
The exhibit will be at All Home Days on Aug. 31 at 1 p.m. and Sept. at 7 p.m.
Welcomed around the country, from the Black Hills of South Dakota to the Tennessee State Fairgrounds, the memorial provides interactive education; including artifacts such as steel beams from the towers, documentary videos, and recordings of first responder radio transmissions. Interactive guided tours are carried out by FDNY firefighters who provide firsthand accounts of the day and its aftermath.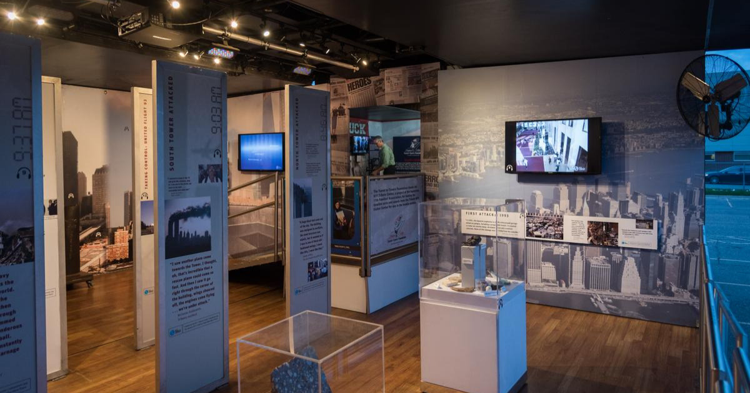 The 9/11 NEVER FORGET Mobile Exhibit, which has traveled to nearly 30 states and Canada, has welcomed in over 350,000 people to date, committed to ensuring WE NEVER FORGET.